When it comes to internet service providers (ISPs), most users aren't exactly in love with their available choices. In the UK, that sentiment is even stronger than it is in most other places. According to a biannual survey by consumer ratings publication Which?, it appears that most of the most well-known British ISPs are failing miserably in living up to their customers' expectations. The complaints against the ISPs ranged from poor quality of service all the way to accusations of predatory price gouging – and the only trait that seemed to unite users of all stripes was their general dissatisfaction with whatever ISP they currently rely on.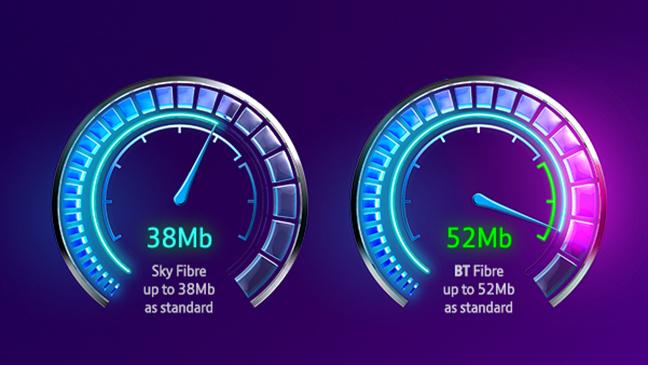 A Lack of Choice
The reason that the results of this user survey are so important is that it comes at a time when the big four broadband providers – BT, Sky, TalkTalk, and Virgin Media – supply more than nine in ten households with broadband services. That means the uniformly poor quality of service on offer is an issue that's sure to touch almost every home and business in the whole of the UK. It also means even in areas where there is plenty of choice in providers, there's little hope of finding an ISP that will be an improvement over whatever service is currently in use.
The Results, Explained
According to the survey, two of the big providers, TalkTalk and Sky, performed the worst overall. Both providers achieved only a 50% customer satisfaction rate, which was actually an improvement on their previous results on an earlier survey (48% and 47%, respectively). The two other major providers didn't fare much better, either. Here's a deeper look at the results for the big providers:
● TalkTalk – 50% customer satisfaction rate
The most frequent complaints about the provider were about poor customer service and tech support. Also, 27% of respondents reported experiencing poor connection speeds within the prior twelve months.
● Sky – 50% customer satisfaction rate
Much like TalkTalk, 22% of responding Sky users reported experiencing poor connection speeds in the prior twelve months. Making matters worse, an astounding 67% of sky customers indicated they were interested in leaving the provider, pointing to even deeper issues looming for the ISP.
● BT – 51% customer satisfaction rate
Escaping the bottom on the list by one percentage point, BT still received some poor feedback from its customers. Most complained that prices were too high, and thought the service was a poor value. With 20% of users reporting poor connection speeds within the last twelve months, their feelings are no surprise.
● Virgin Media – 58% customer satisfaction rate
Although Virgin Media posted better results than the other major providers, their score was still nothing to celebrate. More than half (54%) of Virgin Media's subscribers were unhappy about recent price increases, and an alarming 17% reported losing their service entirely for hours or days in the previous twelve months.
Regulators are Beginning to Take Notice
The good news for consumers is that the UK's communications regulators, Ofcom, seems to be looking into ways to remedy the current situation in the nation's broadband market. They note that over half of UK homes could have faster broadband service than they now do, without paying any more in service fees. They believe the problem lies in poor communications surrounding expected speeds, prices and service contracts, and have proposed rules meant to help consumers understand their options. At the same time, they're initiating a review of how the major providers price their offerings and how they deliver services to existing customers. In the meantime, regulators are urging everyone to compare the best broadband deals in their area – and to not be afraid to switch providers if they're not satisfied.
Looking Forward
For beleaguered Britons who currently struggle with their local broadband providers, there is a bit of good news to cling to, despite the current sorry state of affairs in the marketplace. It's that the government appears to be fast-tracking fibre optic and 5G network rollouts, which should do much to alleviate the poor performance that seems to be endemic among the big four providers that rely on BT's aging copper networks. Until then, if the results of this latest survey are any indication, the best advice anyone can give to users suffering from unsatisfactory internet service is to hang in there – there's a light at the end of the (fibre) tunnel.
KitGuru Says: With digital streaming services continuing to rise, the demand for better broadband is growing. Right now, it seems that a lot of UK customers are left unsatisfied. What ISP do you use? Have you had issues with the service?