Google has ditched any thoughts of twinning its self-drive technology with another more traditional manufacturer and has instead begun the steps to start its own line of vehicles. They're set to be built with a start/stop button, no controls and a look that's designed to make people see automated vehicle technology as friendly, rather than threatening.
The small city cars will be entirely automated, with the idea being that you step in, take a seat, plot out your destination and then hit the start button and relax. From there you can simply wait until you arrive. That lack of input may worry some people, which is why Google is pushing for such a 'face-like' look to the cars.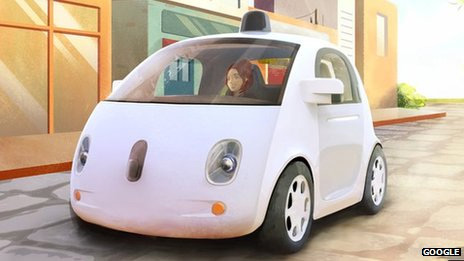 This early concept rendering looks pretty similar to current prototypes
Under the hood, the car will pack an electric motor that will be able to push the car up to a maximum of 25 miles per hour (for safety reasons) and will have enough space for two people and some personal belongings. Theoretically a lot of space can be saved by removing a steering wheel and other driver input devices, though these will be retroactively added during testing phases of the vehicle's life just in-case something goes wrong.
In the BBC breakdown, we also learn that Google plans to build the car with different protective measures than traditional vehicles. Because collisions should be limited to a lower speed than other vehicles have the potential for, it's looking to fit a flexible windscreen and foam-like bumpers, which should deliver a softer impact should someone or something collide with the Google car.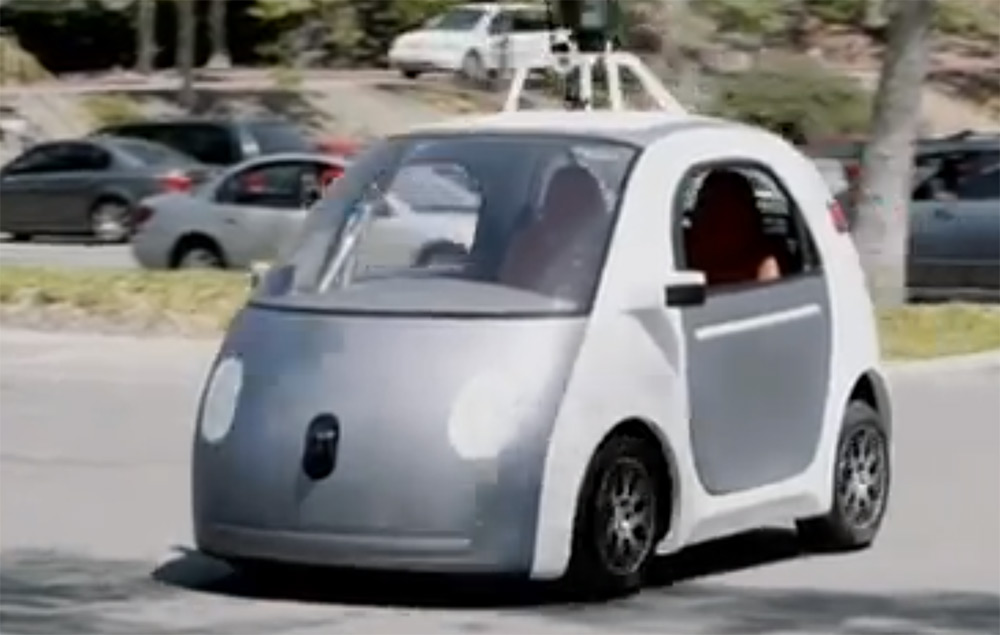 One of the current Google Car prototypes
To operate autonomously, Google's vehicle use lasers and radar to determine its position in the road and clever software under the hood to figure out the appropriate action at any time. Google has been testing and refining this tech on roads for years, with over 700,000 miles covered by autonomous prototypes. Moving forward, the search engine giant is working on making busy city driving that bit safer, where speeds are slower but drivers can be more unpredictable.
In terms of release, Google expects the first prototypes of the new Google Car to hit the streets within a year. From there, it won't be long before they go on sale.
Discuss on our Facebook page, HERE.
KitGuru Says: Would you "drive" one of these? I don't live close enough to a big town that would make it worthwhile, but I can see it being great for a quiet commute.