Kim Dotcom's Internet Party just took a big step on the road to becoming a legitimate political force in New Zealand, by forming an official alliance with the MANA party. While both will retain their independence, a new organisation is being formed from the alliance, creating the Internet MANA party. This means that they will be submitting a combined list of candidates at the 2014 general election later this year.
The deal was brokered by Mega founder Dotcom, his CEO of the file locker company, Vikram Kumar and Hone Harawira, the ex-leader of the Maori party (and current head of MANA). To solidify the agreement, they've formalised it in a "Memorandum of Understanding," on the Internet Party website.
"Our ambition has always been to get the voice of young New Zealanders – the digital generation – heard in Parliament," said Mr Kumar. "Every vote for Internet MANA will effectively strengthen the momentum for change and hope in New Zealand."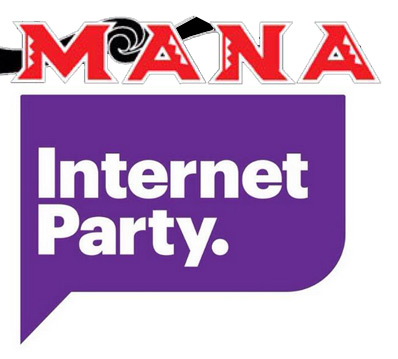 He continued by saying that getting five per cent of the vote (the threshold required for a seat in parliament) for a brand new party was very difficult, so by partnering with MANA, Dotcom's new political force has a much better chance of influencing parliament. Likewise, MANA will now benefit from Dotcom's headline grabbing and experience as a business leader.
Hailing the move as a "win for young New Zealanders," the Internet Party statement made it clear that its policies remained unchanged: "The Internet Party's vision and mission remain the same. People who believe in us can vote Internet MANA in the knowledge their vote will make a difference."
On Thursday, the Internet Party will be announcing its official leader – Kim Dotcom cannot take the position as a non-New Zealand native – who will in turn announce the party's candidates. MANA will have the first, third and fourth positions on the list, with the Internet Party taking second, fifth and sixth spots. At the general election later this year, neither MANA nor the Internet Party will compete with each other in any district, with MANA candidates attempting to win seats in Maori held territory, while Internet Party candidates will push for seats in select regions.
Discuss on our Facebook page, HERE.
KitGuru Says: This certainly gives the Internet Party a much better chance come September. It's going to be interesting if the Internet MANA party can fair better than Europe's pirates.