Law enforcement officers and federal agents the world over that are committed to stopping international drug trade no doubt held a big party when they shut down the original tor accessible drugs marketplace Silk Road back in September last year. They probably did so again as it first two successors, Black Market Reloaded and Sheep Marketplace shut down shortly after, but Silk Road 2, the most popular market out there at the moment, is already bigger than the original ever was.
At this time last year, the original Silkroad had maybe a couple of thousand listings, around 1200 of them drugs related. In comparison, Silk Road 2 has over 12,700 drugs listings and over 15,800 in total. Users are reporting an unusual number of scam vendors and listings at the moment, but even factoring in a couple of thousand of those, the online marketplace is booming.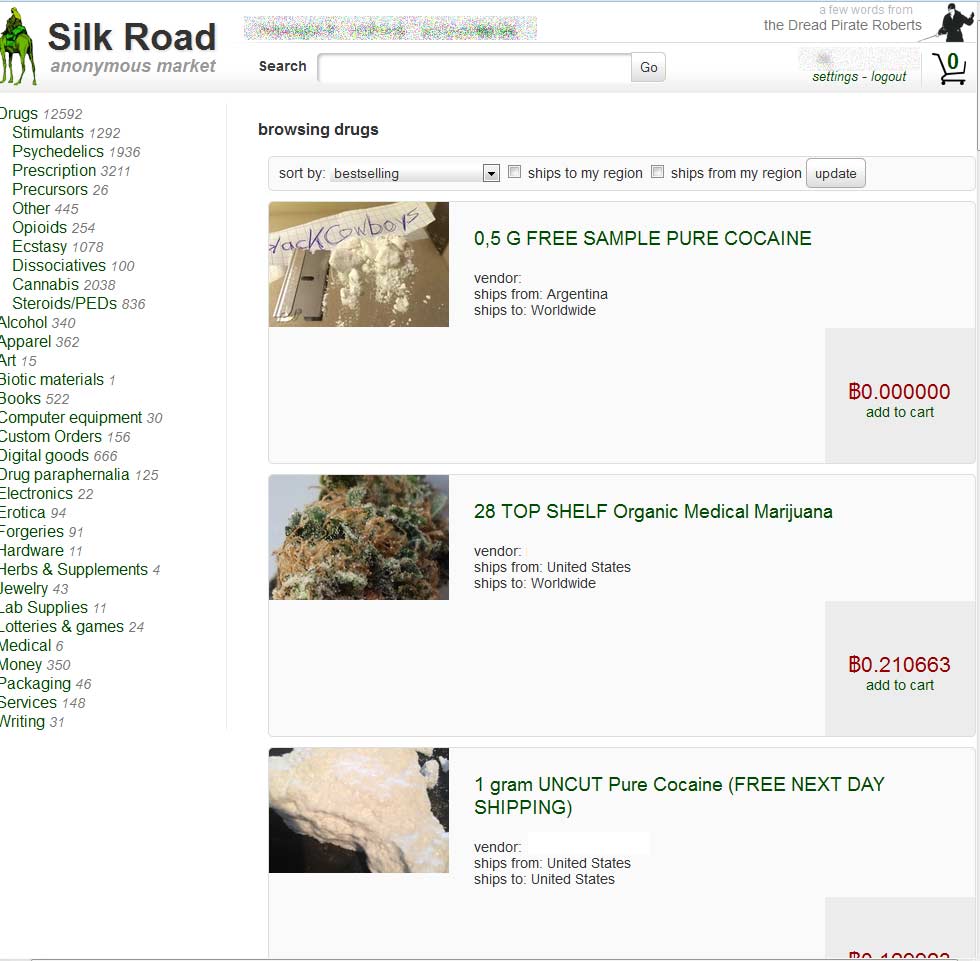 This screengrab is a day old and there's already 200 more listings
In terms of popularity, the big products are of course Cannabis, but prescription drugs are actually the most dominant item on the road.
The alleged owner of SR1, Ross Ulbricht, was said to have had around $80 million worth of bitcoin in Silk Road wallets when he was arrested after two years+ of operation. It seems likely that even though the new Dread Pirate Roberts is investing a lot in developing new features and building a solid number of staff, his personal fortunes could be much higher.
However he faces much more competition than SR1 did. There's plenty of other markets out there, even though the word is still out on many of them as to whether they're scam sites or law enforcement honeypots.
Kitguru Says: It really seems that the authorities are at a loss with this sort of marketplace. Still, at least reviews and advice from the official forum should mean less harm to the users.