Despite the efforts of the media and government officials to tout online drugs marketplaces as the new frontier in the "war on drugs," fraught with hackers, scammers and other dangerous individuals, it looks like switching trading cash for drugs in a car park to doing so from the comfort of your own home has one big advantage: drug related violence is much less likely.
This is what University of Lausanne criminologist David Decary-Hetu and University of Manchester law professor Judith Aldridge believe. By removing the face to face interactions between dealers and customers and particularly dealers and suppliers (where more organised crime can be involved), real-world violence is reduced, simply because the opportunities for it are lessened. On top of that, due to the sheer anonymity of the platform, many people don't know enough about each other to be able enact any sort of violence.
A user's name and address are only sent to the person sending the product because of the use of PGP encryption, which means Silkroad or any of the other illegal drug marketplaces can't view the information. Likewise a user can send through a fake name and address to further obscure themselves if necessary. Larger scale suppliers and dealers are likely to take security even more seriously, so the chances of them ever even meeting major contacts are slim compared to traditional dealing methods.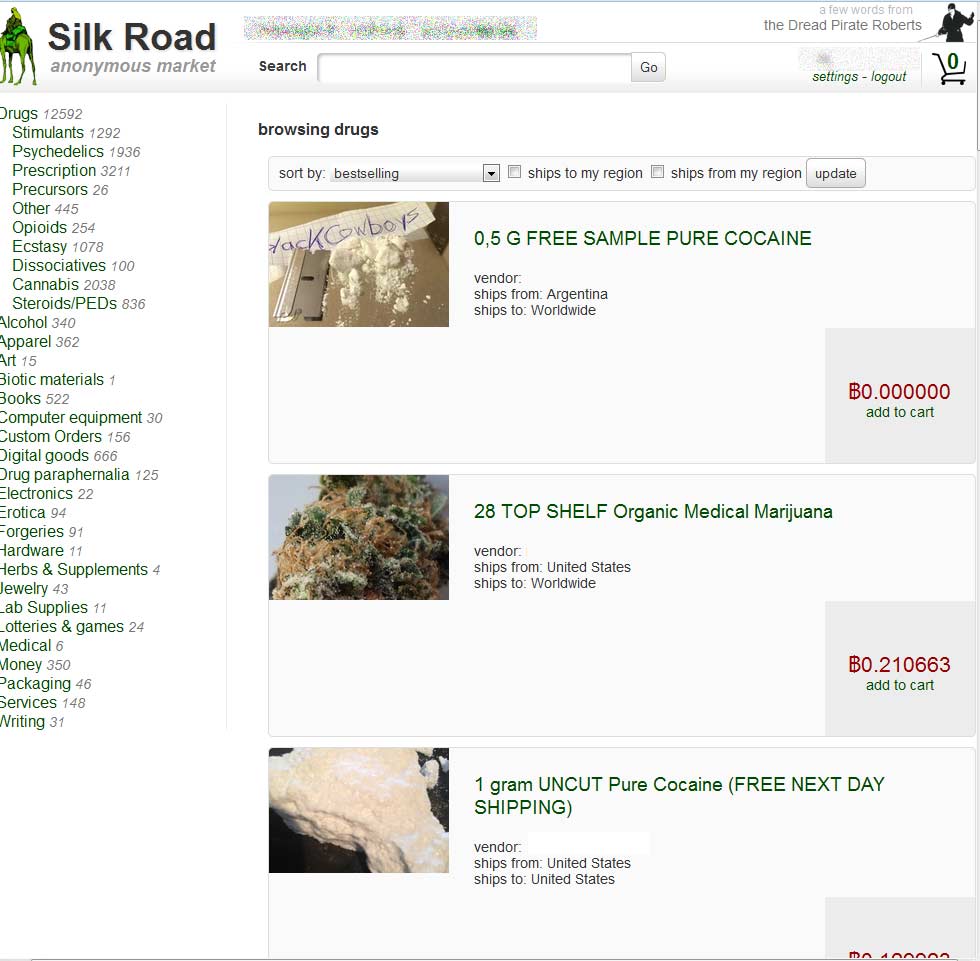 The study argues clicking "add to cart," is a lot safer than meeting a dealer in a car park
Ultimately as well, the paper said, whereas violence may have been a method used by drug dealers in the past, in an online world, having a better business is the defining factor. "In the drugs cryptomarket era, having good customer service and writing skills…may be more important than muscles and face-to-face connections."
While the study doesn't have any particular statistics to back up its claims, it does highlight the fact that the large volumes of drugs being bought on Silkroad and other sites is indicative of plentiful dealer activity, suggesting more business to business transactions taking place than ever before. Considering violence is more common in the upper echelons of the drug trade, they postulate that this means Silkroad has led to a reduced total in drug related violence.
If that turns out to be true, no doubt the original Silkroad's alleged founder, Ross Ulbricht will be pleased, since he created the 'road in order to facilitate peaceful deals where everyone is safe and had access to quality product that they know is the real deal because others have reviewed it. Safety was a big ideal he pushed for in its operation.
You can read the paper in its entirety here. Thanks to Wired for the quick quotes.
KitGuru Says: We obviously don't condone the use of such sites, but what do you guys think of this study? Do you think drug related violence has gone down because of sites like Silkroad?