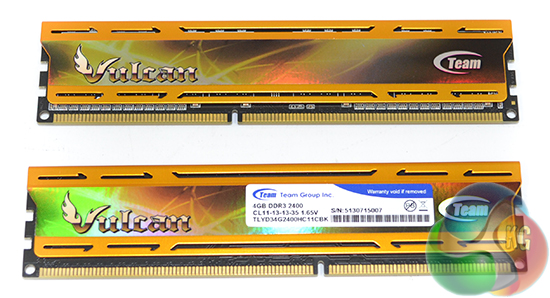 2400MHz memory seems to be kicking 2133MHz kits out of the 'price-vs-speed' sweet spot. Today we take a look at an 8GB 2400MHz CL11 kit from Team Group. Is the Vulcan set of memory worth its sub-£70 asking price?

While the 3GHz+ Hynix MFR-based memory kits may have been grabbing most of the headlines in recent months, 2133MHz and 2400MHz sets still make up the bread-and-butter of the enthusiast and gamer memory markets. Past 2400MHz prices start to rise out of proportion with frequency, so many gamers refuse to pay the added fee. For that reason 2133MHz and 2400MHz are the new sweet spots for performance memory.
Available in both eight and sixteen gigabyte capacities, can Team Group's Vulcan Gold 2400MHz kit prove that its value-orientated approach to a high-speed set of memory can please gamers and enthusiasts?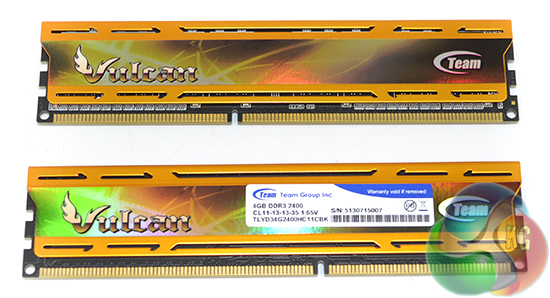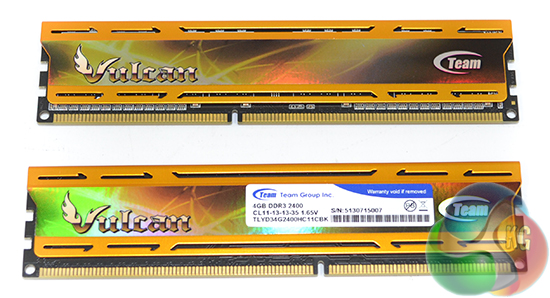 Specifications:
PC3-19200 (2400MHz).
Timings: 11-13-13-35.
Voltage: 1.65V.
Dual Channel Kit: (2x4GB).
XMP V1.3 Ready.
Lifetime Warranty.