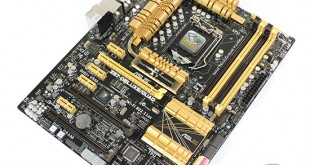 Thunderbolt continues to gain pace in the marketplace, especially amongst professional users to whom time is money. Today we take a look at Asus's Thunderbolt 2-equipped Z87-Deluxe/Quad, aimed at small-scale professional users who regularly transfer large amounts of data.

Asus has taken its standard Z87-Deluxe motherboard and added an Intel DSL5520 Falcon Ridge controller to provide a pair of Thunderbolt 2 ports which support up to four 20Gbps channels. The Thunderbolt interface is maturing and has strong potential amongst professional users who rely on large, high-speed storage arrays. And let's not forget about the multiple high-resolution display connectivity that Thunderbolt 2's built-in DisplayPort channel provides.
Additional features for the Z87-Deluxe/Quad include two-stream, dual-band 802.11ac WiFi, dual Ethernet connections, Bluetooth 4.0, and support for NFC. Providing an impressive array of USB 3.0 and SATA storage interfaces, as well as support for multiple graphics cards, can Asus's Z87-Deluxe/Quad prove that it is a worthy choice for users dealing with high-capacity, time-critical workloads?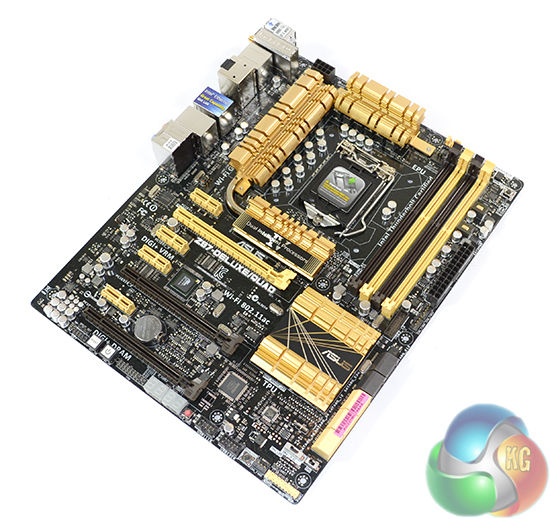 Features:
Two Thunderbolt 2 ports onboard – 20 Gbit/s Transfer Rate and Daisy Chain Expansion
Dual Intelligent Processors 4 with 4-Way Optimization
4-Way Optimization – One Click and Done! Top-up Performance, Efficiency, Digital Power, and System Cooling
NFC EXPRESS- One-tap Gets Your PC Going!
Wi-Fi GO! – Connect Your Life – The Perfect Fusion of Desktop, Smartphones and Pads