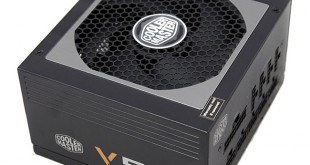 Cooler Master are set to release three new power supplies in October and today we look at the entry level capacity model – the V550. This compact 550 watt supply is a pure modular unit featuring 80 Plus Gold certification and thanks to the incorporation of a Silencio FP fan, noise levels are said to be very low indeed.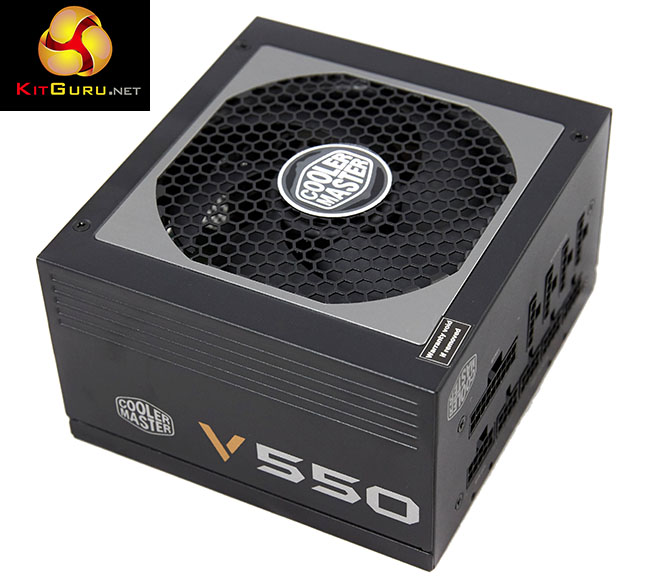 Cooler Master have worked with a plethora of OEM partners over the years, although they have tended to gravitate towards Enhance. When we reviewed their higher capacity V series power supplies a couple of years ago we were surprised that some of them were based on the Seasonic KM3 design. Not a bad thing mind you, they were great products. While we haven't yet gotten around to opening the V550 in this review – we can confirm that Enhance are the OEM of choice this time around.
Cooler Master V550 Overview:
Clean – Modular 3D Design. 3D circuit design improves efficiency, reduces crosstalk noise and ripple and helps to reduce power supply size.
Reliable – Japanese Capacitors. 100% Japanese 105C rated capacitors help ensure an extended lifetime with excellent performance.
Stable – Clean Voltages. LLC+DC-DC Topology. For clean, stable voltages.
Efficient. 80 PLUS Gold power supply can save you money compared to less efficient power supplies.