January 9th, 2017 at 11:14 am - Author
Crystalmark is a useful benchmark to measure theoretical performance levels of hard drives and SSD's. We are using V3.0.3.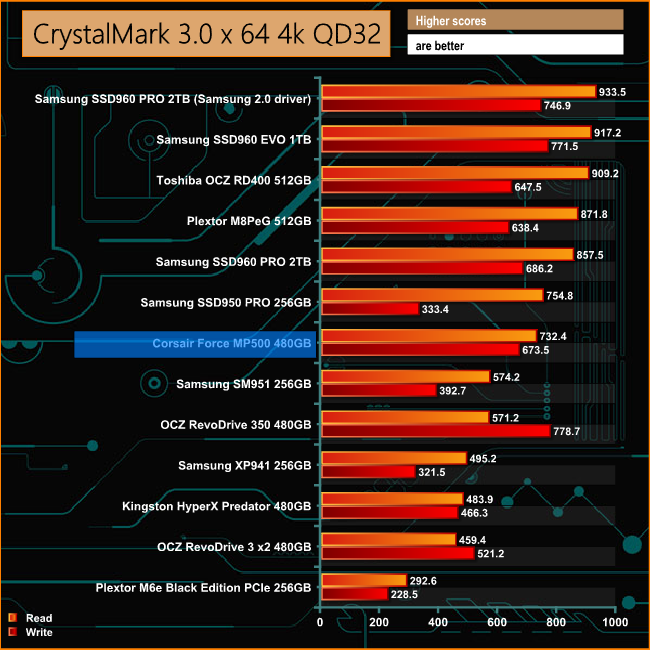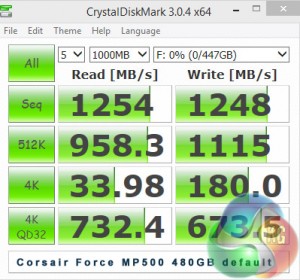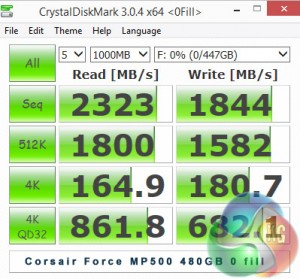 The MP500 lags a good way behind the current king of the hill Samsung SSD960 Pro in the CrystalDiskMark 4K QD32 test at the default benchmark setting. However, the Phison PS5007-E7 controller is clearly happier dealing with highly compressible data as can be seen by the jump in read performance in particular, when the drive is tested with the highly compressible data test of CrystalDiskMark.