The PC Customiser XSplit Streamer Pro X is a compact gaming PC that comes loaded with XSplit Broadcaster and Gamecaster to help you get busy streaming your games as quickly as possible. The £50 one year XSplit license is included as part of the package. Interesting approach, let's take a closer look.
You will have noticed the PC has a blue theme that ties in with the XSplit corporate colour and it also sports an XSplit logo on the window of the NZXT S340 case. Take a moment to watch our video and you will see the colour choice is reinforced by the blue LEDs inside the case.
'That's all well and good' you may say 'but what distinguishes a regular gaming PC from a streaming PC?' And that my friend is a fine question that goes to the heart of the matter.
Watch via our VIMEO Channel (Below) or over on YouTube at 2160p HERE.
PC Customiser XSplit Streamer Pro X Specification:
Asus GTX 1080 ROG Strix 8GB GDDR5X
Intel i7-7700K overclocked to 4.8GHz
Asus Z270 Maximus IX Hero motherboard
Corsair Vengeance LED 32GB DDR4-3000MHz Blue
Corsair H100 All in One CPU Water Loop
250GB Samsung 960 EVO M.2 SSD
2TB WD Blue Hard Drive
Corsair RM750x 750W Power Supply
Microsoft Windows 10 Home
NZXT S340 Black/Blue Case
1 Year XSplit Subscription (worth £50)
Platinum 3 Year Collect and Return Warranty
As we all know you need a decent combination of CPU and graphics for gaming. On top of that you need extra CPU cycles to handle the video encoding that is integral to streaming, which can be a major headache. You might get away with using ten percent of your CPU at low resolution/low quality but if you want to do a proper job you need more. To stream 1080p 60fps video using 10k bit rate with a high priority CPU-based encoder you can expect to use 15-30 percent of the processor,
XSplit is aware of the situation (and we understand that version 3 of the software will improve the CPU workload) however the fact is you almost certainly need to overclock your CPU to get the best results.
PC Customiser has taken a cautious approach with the Core i7-7700K and has overclocked all cores to 4.8GHz with 1.35V core voltage. This is confirmed by the Asus BIOS splash screen reporting 'Overclocking by 14%'.
PC Customiser tells us they aim for a speed of 5.0GHz, check for stability and then drop the speed to 4.8GHz or 4.9GHz if they feel the need, which is presumably what happened with this particular example.
The cooling package wasn't quite what we expected as PC Customiser used a 240mm Corsair H100, rather than H100i, and as a result there is no USB connection or Link software control. Instead the fans connect directly to the motherboard and are controlled by the BIOS.
One other point caused us to pause for thought. We had been told the PC would come with a 1TB SSD however the specification was revised to a 250GB 960 EVO M.2 SSD with 2TB hard drive for bulk storage. We thought it was a nice touch they chose a WD Blue as that maintained the colour coordination of the system, or perhaps it was just a happy coincidence. In fact the supplied SSD was a 256GB Samsung SM951 SSD which offers the same function, albeit with a rather different aesthetic.
Testing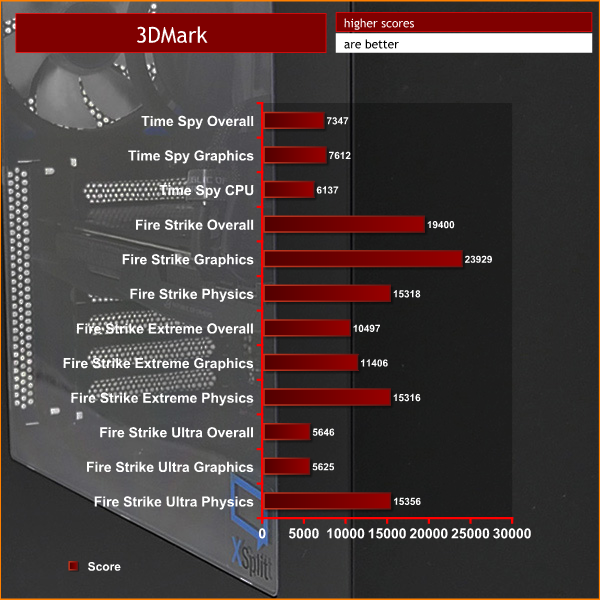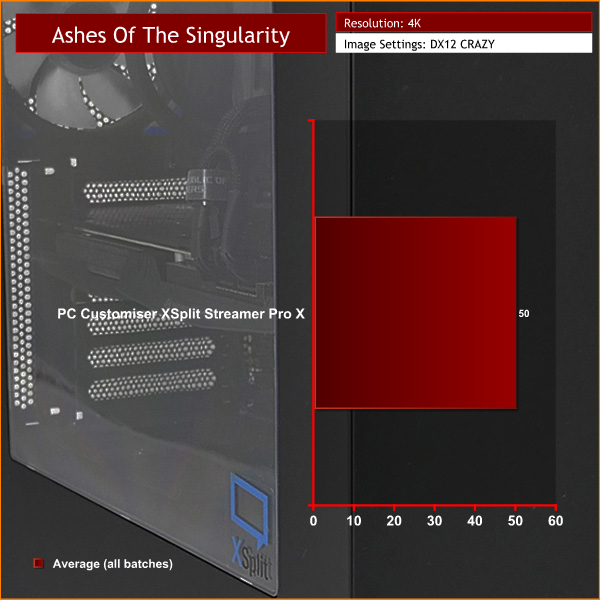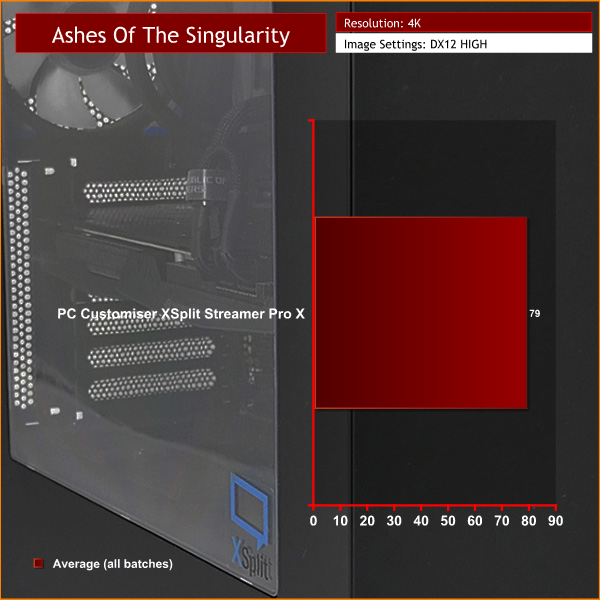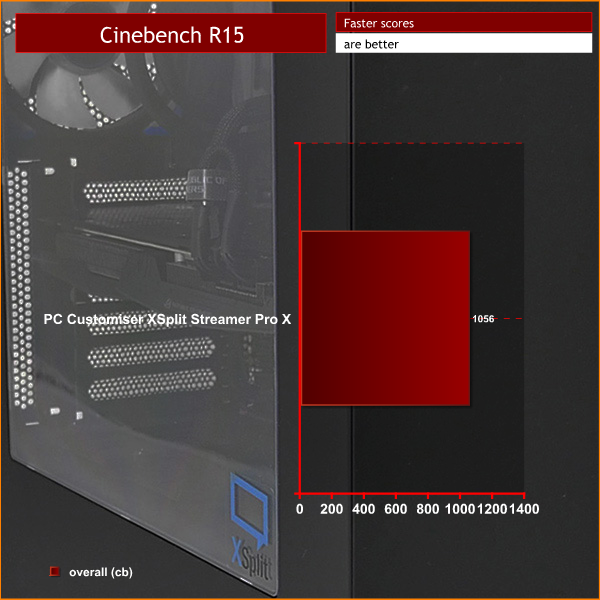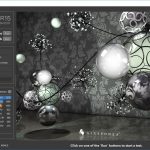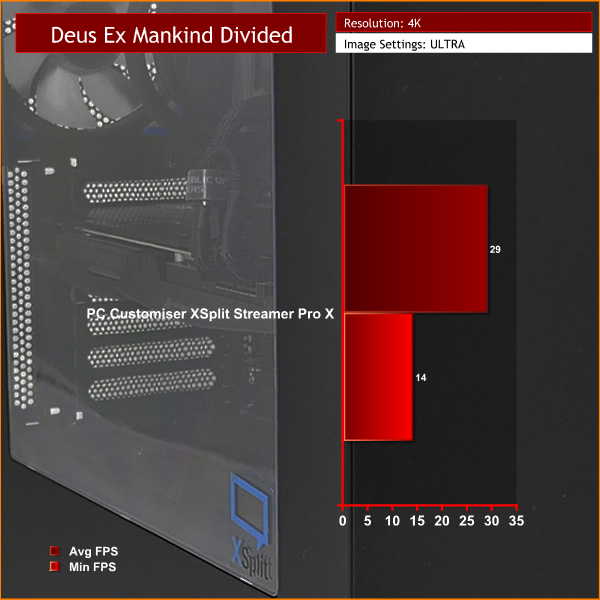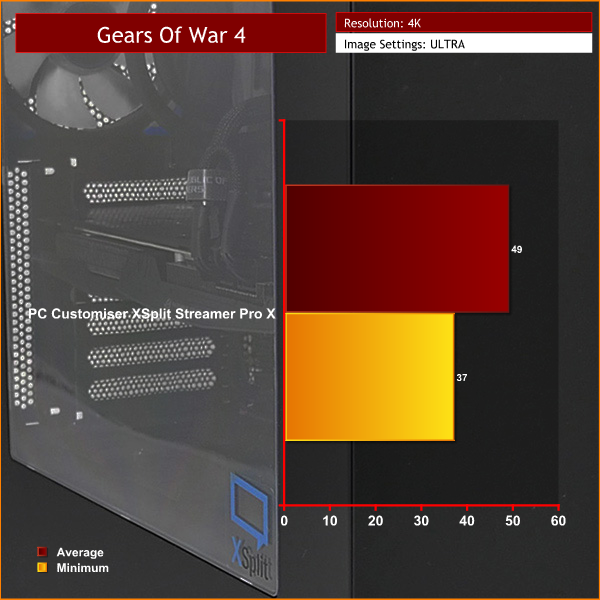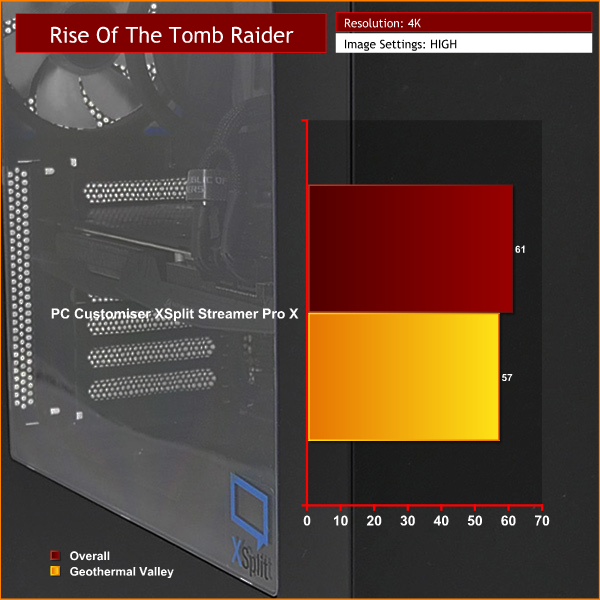 Testing proceeded exactly as we expected as the combination of Core i7 and GTX 1080 graphics are a well known quantity. It is scary to report that even this level of hardware does not allow you to play every game at 4K at maximum image quality settings, although it comes close. Deus Ex: Mankind Divided is a system killer at 4K but the other games played well. If you drop the resolution below 4K you can be certain your games will hum along superbly.
Cooling Performance.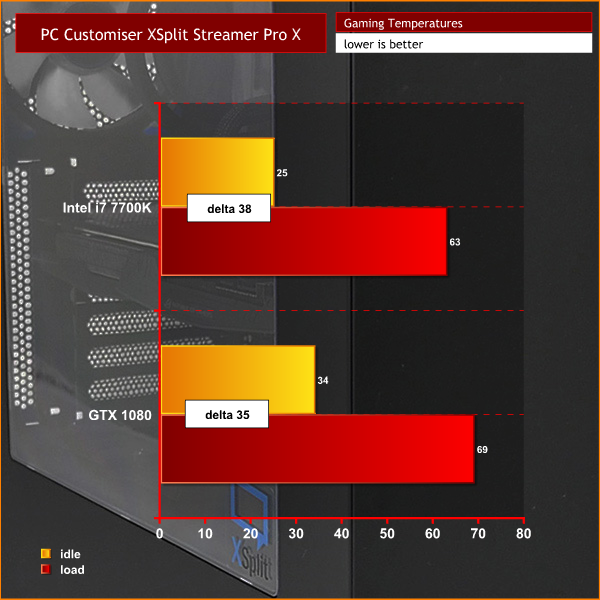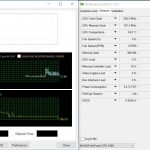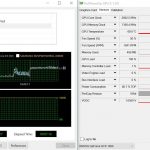 Temperature testing went well, when you consider the CPU is cooled by a Corsair All In One, the graphics card is a beefy air cooled unit and the case is relatively small. Balanced against that we have four 120mm cooling fans to keep the air moving through the case and the overclocked CPU runs at a modest 4.8GHz.
Acoustics performance.
As we mention in our video, the noise levels were a touch higher than ideal. We attribute this to the two fans on Corsair cooler that were set to run at 1,350rpm in PWM mode. The two case fans in the roof and at the rear were set at 500rpm and were effectively silent.
Closing Thoughts.
PC Customiser came up with an interesting idea when it developed the XSplit Streamer Pro X as we have not previously seen a PC that is dedicated to game streaming. In practice we end up with a conventional gaming PC that combines an overclocked Core i7 CPU with a decent GTX 1080 GPU and a decent array of hardware. Gaming performance is very good and the temperatures are nice and low. The only downside here is the noise from the cooling system as we feel sure you could achieve the same results and still maintain a degree of hush.
We like the fact that PC Customiser has included a £50 XSplit license, and you might be glad to hear the blue XSplit theme can be changed, should you choose. There's nothing wrong with the combination of blue Corsair fans and blue LED lighting but our preference is either for white or RGB. As we say, that is purely a matter of personal taste.
Overall the PC Customiser XSplit Streamer Pro X does a solid job, plays games like a champ and gets a thumbs up from KitGuru.
Buy direct from PC Customiser for £2,105.00 inc vat HERE.
Discuss on our Facebook page, over HERE.
Pros:
Overclocked Core i7-7700K and GTX 1080 play games at 4K very successfully.
Impressively low temperatures.
4.8GHz CPU overclock is likely to be bullet-proof.
Good tidy build.
XSplit license is included in the package.
Cons:
Noise levels are higher than ideal.
Corsair H100 cooler doesn't use Link control.
256GB Primary SSD may prove borderline for capacity.
The fixed blue lighting in our sample isn't connected to AURA.
KitGuru says: XSplit Streamer Pro X is specifically intended to stream games while you play and does a fine job.