Back in the day, when Nintendo dominated the console market and Sony was looking to break in to it, the two companies tried collaborating to manufacture the SNES-CD otherwise known as the PlayStation SNES. Unfortunately, the console never released but today, someone came across an old prototype of one.
These prototypes are ultra-rare and only a few hundred were ever made before deals made for the device fell apart. The plan was for Nintendo and Sony to collaborate and create a new SNES with a CD drive but unfortunately, Nintendo had second thoughts about Sony and chose to partner with Philips instead- and then that deal fell through as well.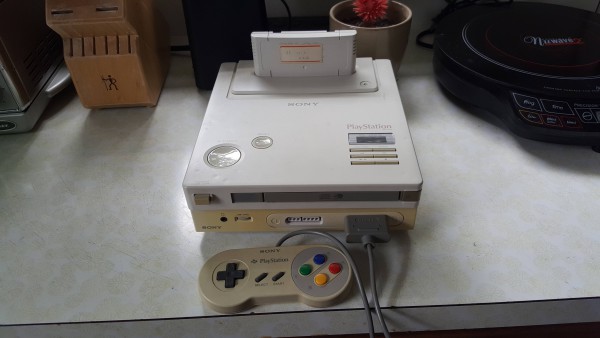 Sony went on to develop the console idea for itself and thus, the PlayStation as we know it came in to existence. As you can see from the images, the SNES-CD had Sony and PlayStation branding on it, while the controller retains the familiar Nintendo design. The device was compatible with both cartridges and discs, which would have been a big deal at the time.
You can tell from the yellowing of the plastic that the device has aged quite a bit. The discovery became well known after hitting Reddit, the poster of the thread also posted a video to show off the console in more detail, although he has not managed to power it on just yet due to the lack of adaptor.
Discuss on our Facebook page, HERE.
KitGuru Says: This is quite the find! These consoles are pretty rare indeed due to the low amount that were produced. I imagine the finder will be fielding offers from collectors for some time to come.