Update: A Microsoft blog post has now announced the Windows 10 release date as 29th July.
Did you wake up this morning with a strange Windows icon in your system tray? Most Windows 7 and 8 users did. Never fear, you haven't been infected with some kind of phishing malware, as it is in-fact a real upgrade system for Windows 10. Or at least, an upgrade reservation system, as you can't quite get access to the new Microsoft operating system just yet.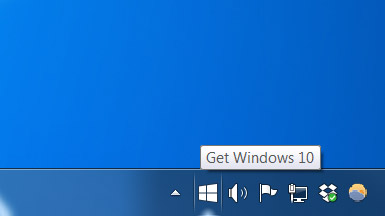 Even some pirates have
Instead, what the little notification allows you to do, is to reserve your free copy of the OS and register your interest, the idea being that as soon as the operating system goes live and is released into the world, those that have reserved it will download it automatically. At that point, it can be installed at will.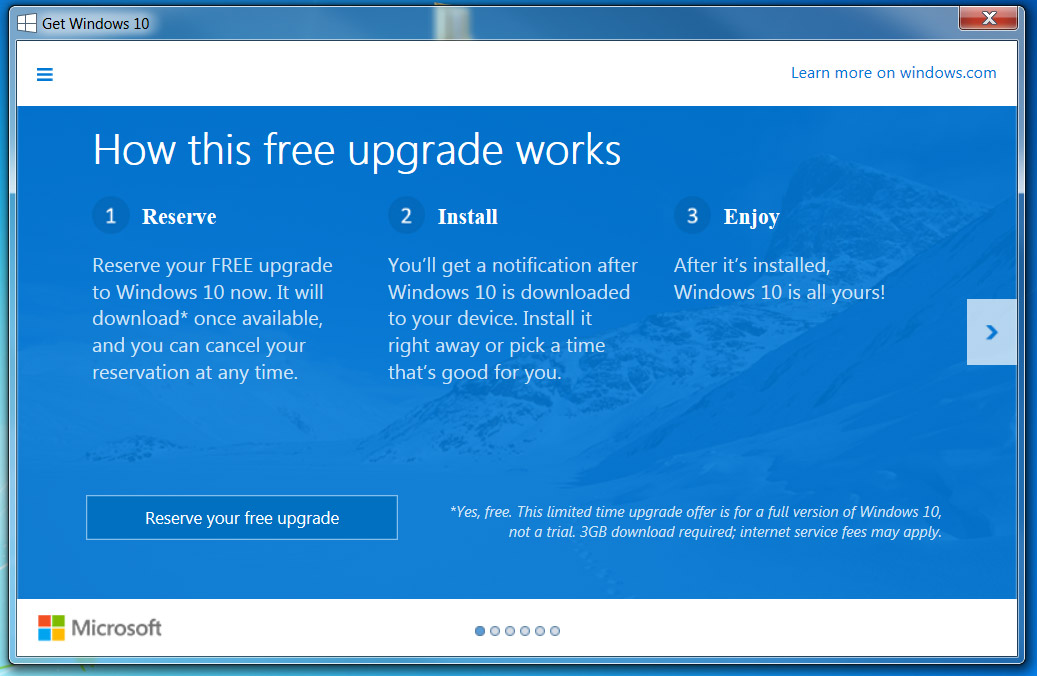 E

As you might expect, Microsoft also takes this opportunity to try and 'sell' the OS to potential users as well. While no one with a valid copy of Windows 7 or 8 will have to pay anything for their version of the new OS, Microsoft is still keen for everyone to begin using it. In the reservation pop up windows it describes its speed and security, as well as new features like being able to 'snap' up to four windows on a single screen, and having Cortana as your virtual, personal assistant.
While no one is quite certain when Microsoft's new OS will arrive, it's expected to be sometime in the next month or two.
Discuss on our Facebook page, HERE.
KitGuru Says: Have you reserved your copy? I think I'll wait to make sure it's a hassle free launch before I install anything.