In the aftermath of revelations that the USA spent half a decade spying on France's presidents and members of its cabinet, discovering phone call meta data and occasionally content, many French politicians have made public statements condemning the actions. Although many suspect little will happen behind the scenes due to the tight relationship France's intelligence agencies have with the NSA, publicly at least, they are kicking up quite a stink. Some politicians are even calling for a block on the controversial trade agreement, TTIP in response.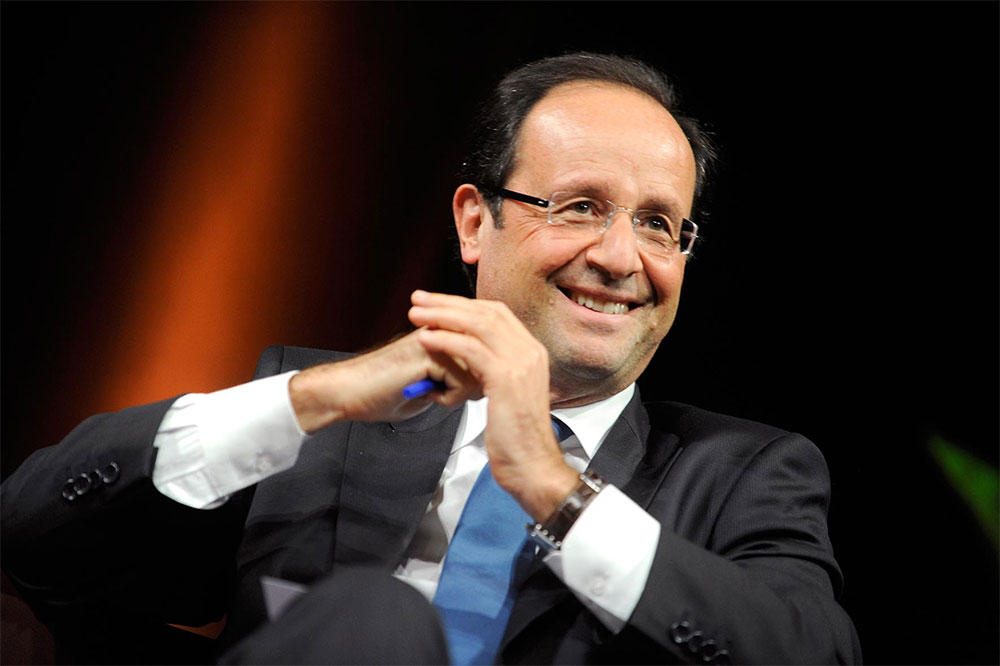 Hollande promised Obama a knuckle sandwhich, but settled for some mild assurances
Following Wikileaks' unveiling of the documents, French president Francois Hollande spoke with President Obama, who reassured him that the USA was "no longer," spying on the European country. While this may have placated the current French administration however, many other politicians and prominent members of the public have spoken out against it. Current Prime Minister Manuel Valls was one of the latest, stating that the US "must work to repair relations with France," in a speech to parliament (via The Local).
Espionnage France par les USA : je demande arrêt du #TTIP et asile pour #Snowden et #Assange ! https://t.co/eBPbG1wT0v – #WikiLeaksElysee

— Jean-Luc Mélenchon (@JLMelenchon) June 24, 2015
Earlier, co-president of the Left Party, Jean-Luc Mélenchon, said that negotiations on the much decried TTIP trade deal should be halted in response to the news. This was an opinion shared by Marine Le Pen, president of France's third largest political party. However Mélenchon went further still, and suggested that France should offer asylum to both Wikileaks founder Julian Assange – who is currently holed up in the Ecuadorian embassy in London – and Edward Snowden, who resides somewhere in Russia.
Ex-president and one of the people purportedly spied on by the US, Jacques Chirac, also stated publicly that he thought the spying was "unacceptable" and "shocking."
The French government said that several meetings have taken place with its own intelligence and security personnel in the wake of the leaked documents, and it will send its team to meet with NSA representatives in order to discuss it further.
Despite all of the bluster though, many experts believe it's mostly for show and that the US and France are too close behind the scenes to let this spoil their relationship.
"It's a storm in a tea cup. Nothing will happen and it will be allowed to blow over," said Nicolas Duncan, a senior fellow at the Atlantic Council. He went on to suggest that France and the US know what the other is capable of and likely were at least partially aware of what was going on.
Discuss on our Facebook page, HERE.
KitGuru Says: While I think we can all assume that some spying takes place in every advanced country, this feels very similar to the NSA's spying on its citizens Treating everyone like the enemy does not foster comfortable relationships.