Passwords are problematic for many reasons. You know that, I know that, and John McAfee certainly knows it; digital security has been a major part of his presidential campaign after all. Perhaps it shouldn't be surprising then that he wants to kill them off: with EveryKey, a BlueTooth connected device that decrypts protected passwords stored on your various devices.
The idea with EveryKey is to make everything simple. It creates complicated passwords for you and gives only the carrier of the key access to them, letting you unlock (and lock) devices, websites and applications all with one single piece of easily portable hardware.
[yframe url='http://www.youtube.com/watch?v=PFNRkd1g-kg']
Proximity comes into play too. If you walk away and take the EveryKey with you, it logs out of everything you're doing, locking your laptop, phone or other password protected devices in the same moment, and logs back in again when you get near – you can even adjust the distance yourself using the companion app.
Of course the EveryKey itself could become the point of vulnerability in this chain, but it doesn't store anything. The passwords themselves are held on the respective devices in a secure, encrypted format and are only unlocked with the Bluetooth device. If you lose it or someone steals it in an attempt to crack into your devices, you can remotely freeze it and use old passwords while it's disabled until you find it or get a new one.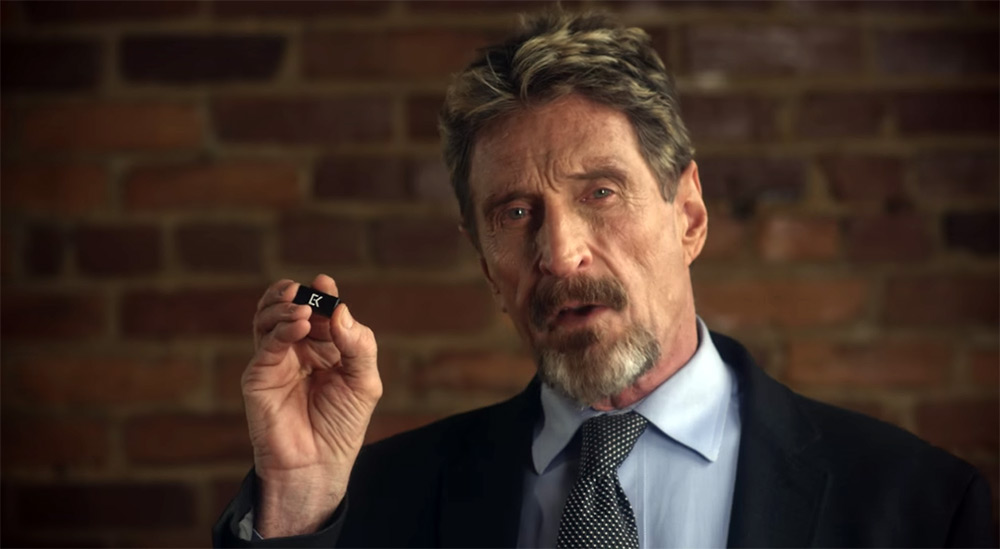 Other safety features include unique Bluetooth communications that prevent hackers from sniffing out a message and re-broadcasting it. All transmissions from the EveryKey are also encrypted, so deciphering them would be very difficult anyhow. Encryption is all AES 128-bit too, so it's pretty solid.
To keep it portable too, users can utilise a wrist-band wearable device or a key-ring accessory, both of which securely store it so it's never far away.
The EveryKey campaign page has easily eclipsed its crowd funding requirements (as it did on Kickstarter earlier this year) but it's still available at the special rate of $128 per key.
Discuss on our Facebook page, HERE.
KitGuru Says: McAfee's pitch suggests that one day we may unlock our homes, cars, padlocks, cards and more with a device like the EveryKey. Do you see it being quite so ubiquitous?