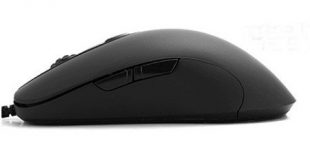 The latest mouse to come in for review is the Dream Machines DM1 Pro. A Polish company, you would be forgiven for not having heard of them. However, they supply laptops, speakers and mice so we were pleased to be sent the DM1 Pro mouse. Priced at £39 in the UK, it sports an ambidextrous design and optical sensor – but how does it fare in the real world?
With an appearance similar to that of the Ozone Neon 3K, I was intrigued to try out the Dream Machines DM1 Pro. It also features an illuminated logo and mousewheel, something that is more and more popular these days. So with an impressive spec on paper, let us dive right in to the review.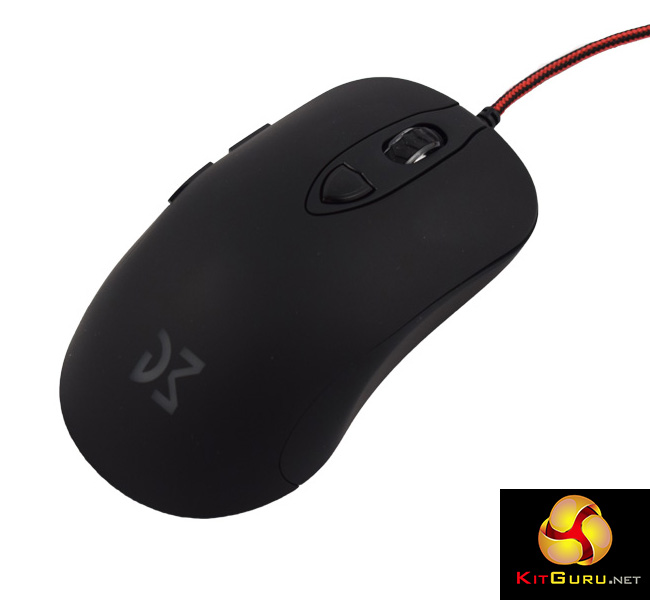 Specifications
Maximum Speed: 4.0 M/S
Polling Rate: 1000 Hz
Control: 6 Buttons + Scroll
Sensor: Optical Pmw3310dh
USB: Gold Plated
DPI (Color): 400 (Red), 800 (Blue), 1600 (Green), 3600 (Violet), 5000 (Orange)
Lod (Lift-Off-Distance): ~1.8 Mm
Left Switch Omron: 20.000.000 Clicks
Right Switch Omron: 20.000.000 Clicks
Side Switch: 3.000.000 Clicks
Scroll Tcc: 3.000.000 Clicks
Size :126 X 68 X 39 Mm
Weight: 89 G (Without Cable)
Cable Type: Braided Cable (1.8 M Long)
Backlight: DM Logo
Surface: Matte Rubber
Contents: Mouse, Instruction, Additional Sliders
Warranty: 2 Years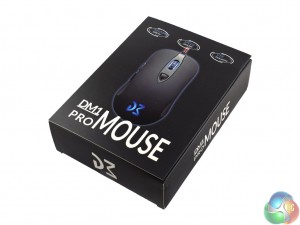 The Dream Machines DM1 Pro ships in a fairly plain box. There is not much on the front other than branding and a large picture of the mouse.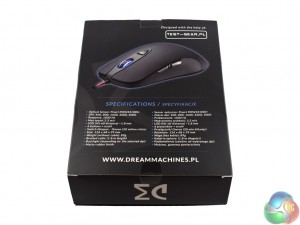 On the back we have specifications of the device as well as another picture of the mouse itself.
Inside, there is a very small booklet included (which is basically pictures of the two DM mice and a website URL), as well as replacement mouse feet. This last feature will be greatly appreciated by many gamers – I know I personally have had a mouse's feet lose their grip and eventually fall off.
Turning to the mouse itself, then. The DM1 Pro sports an ambidextrous design, though there are just two navigation buttons which are on the left side – something which may frustrate left-handers.
The mouse also has a rubberised, matte finish, which should help grip.
The DM logo at the bottom of the mouse illuminates one of five colours. We assess this on the next page.
The base of the mouse reveals the Pixart optical sensor – which Dream Machines call the 'best in class.' We will certainly test this out. Here you can also get a good look at the 3 Teflon feet, which are replaceable should the worst happen.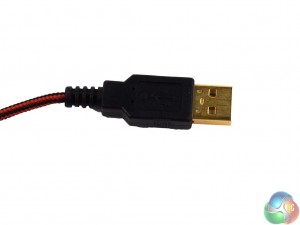 Finally, the USB cable is braided in red and black, while the USB port itself is gold-plated. The cable measures 1.8m long, too.While a mouse review would usually begin with an overview of any accompanying software, Dream Machines have deliberately not used any software with the DM1 Pro. They say 'that software can sometimes be a hassle – crashing, bugging out, or even preventing your devices from working at all.' This means you cannot change things like the polling rate, set the 5 DPI stages or customise lighting.
Personally, I can understand this approach – but it doesn't really sit well with me. The DPI stages are locked at 400/800/1600/3200/5000 when this could easily be changed via software, as can be done with nearly every other mouse on the market. If Dream Machines do not want software to cause their mice to stop functioning properly – which is admirable, let us not mistake their intentions – a more sophisticated approach would be having internal memory built into the mouse.
This way users can configure lighting, DPI stages and so on, how they want it – and those settings can be saved directly to the mouse. TT eSports did something like this with their Level 10M Advanced mouse and it is very successful. Having no software at all just reduces the amount of control users have of their mouse.
That aside, the mouse itself is very comfy. It has a fairly high arch to it, which I like as it lets you anchor the base of your palm at the bottom of the mouse. I found this let me use a claw or palm grip with ease – my personal preference is a claw-style grip but there is the ability to do both depending on your style of play.
The rubberised matte finish is also excellent. It does mean the DM1 Pro does not look like a premium device, but it is very practical. It simply ensures great grip no matter what – and even after a few rounds of Doom, when my hands were getting a bit sweaty, I had solid grip on the DM1 Pro.
Weighing just 89g, however, could be a boon to some or an annoyance to others. For FPS gamers, where twitch reactions and fast-movements are key, it would undoubtedly help. Personally, I prefer a weightier mouse, but I can see the appeal of a light mouse. To me, though, nothing can beat the feeling of a sturdy mouse gliding smoothly – I just raise the DPI to compensate.
Above we can see the different lighting options. Each backlight colour is linked to a DPI stage, and this cannot be changed – which brings us back to my gripe about no software.
The light also pulses gently, too, which some may find calming. Personally, and of course this is subjective, I prefer static lights, and not being able to configure the lighting in any way frustrates me greatly.
Still, the colours do look good at the lighting is even across the logo.
Using the mouse day-to-day was satisfying thanks to the good-quality sensor. I found tracking was very accurate, especially when at a low sensitivity. This sort of thing is very useful in Photoshop, if I have to cut around a sharp corner or draw around a complex shape. For normal use, I stuck with the 3200 DPI setting and it worked flawlessly.The Dream Machines DM1 Pro is certainly a decent mouse.
It is comfy to use, with a versatile shape which suits different styles of grip. I prefer a claw-style grip but a palm grip is comfortable, too.
The rubberised matte finish is also appreciated – it may not look hugely classy but it certainly helps after a long gaming session when your hands get a little greasy.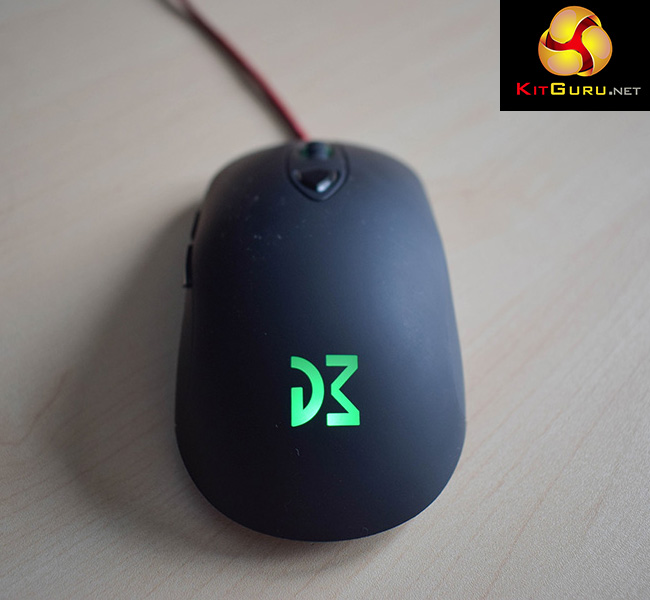 As such, using it on a day-to-day basis is a rewarding experience – tracking is smooth and accurate, and you have the peace-of-mind knowing should one of the mouse feet fall off, there are spares included in the box.
The only letdown is the lack of control over lighting and DPI stages. Dream Machines have removed any software from the equation, as they see it as something that could get in the way of your experience. I disagree – with no software, users are stuck with the 5 pre-determined DPI stages, while the backlight settings cannot be changed. In 2016, where customisable, RGB lighting has basically taken over peripherals, this is certainly disappointing.
Still, the mouse is good quality and fairly priced at £39.99. It just lacks that extra software control to fine-tune the user experience.
You can pick one up from KustomPCs HERE.
Discuss on our Facebook page HERE.
Pros
Comfy.
Supports different grip styles.
Accurate sensor.
Spare mouse feet included.
Cons
No options to customise lighting or DPI stages.
Rubberised finish does not look very classy.
KitGuru says: If software was included with the Dream Machines DM1 Pro, it would be a very capable mouse indeed. As it is, it falls just short of our highest award.