August 22nd, 2014 at 8:23 am - Author
Mechanical keyboards aren't for everyone – some gamers are more than happy with a well built membrane keyboard. i-Rocks claims to have found the perfect middle ground with their K10, delivering the tactile feedback of a mechanical switch in a rubber dome design. How well does the keyboard hold up? Lets find out…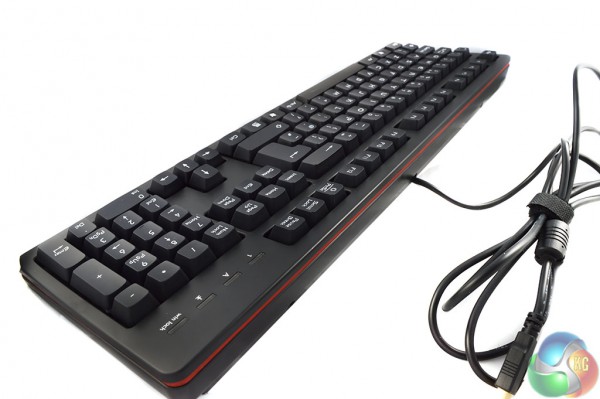 The i-Rocks K10 comes equipped with POM key switches – which are designed to add an extra level of tactile feedback to each key press by using a special guide sleeve and "special rubber" over the membrane activation switch. In addition, this keyboard uses PBT reinforced key caps, which are rated to withstand millions of key strokes.

Features and Specifications:

1000 Hz polling rate.
Windows lock key.
N-Key Rollover.
POM guide sleeve.
3.8mm key stroke.
PBT Key caps.
30 key simultaneous trigger.
i-Rocks K10 USB Gaming keyboard Review

,