As if in a counter attack to Sony's announcement of it's own Virtual Reality headset, Oculus has today debuted the Oculus Rift Devkit 2, the second developer version of its VR technology. It's upgraded, refreshed and tweaked to offer an all round superior experience to the original and brings us one step closer to the final consumer version.
[yframe url='http://www.youtube.com/watch?v=OlXrjTh7vHc']
Right off the bat there's improvements to the big technical stuff that Rift owners have been gagging for over the past year: better latency, better frame rates and better resolution. That's all geared around improving the feeling of presence in a game/experience and making you less likely to lose immersion. There's also full positional tracking, registering movements smaller than a millimetre, so it's very precise and will have more of a natural feel, since it'll detect all the little movements we make just while sitting relatively still. It does however, mean you'll need a camera set up in order to track the device.
Motion blur, is also said to have been eliminated, thanks to a new low-persistence OLED display. This is achieved by making the screen go dark between frames, but with a high enough frame rate a human user doesn't notice it – and there's no motion blur. Interestingly, this development didn't come out of Oculus' labs, or the mind of VR champion John Carmack, but from Valve's own VR developments.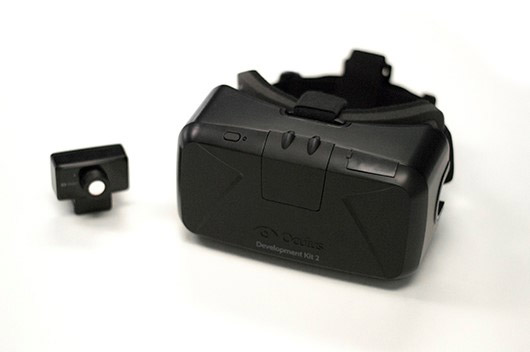 Comfort is also said to have been improved, with a tweaked headstrap and the removal of the DK1 control box, meaning it there's less wires to worry about.
Pre-orders are open now, with a $350 price tag on a first come, first served basis. They're set to begin shipping in July.
KitGuru Says: These are exactly the sorts of updates Rift users were hoping for. The lack of cabling alone is quite exciting.