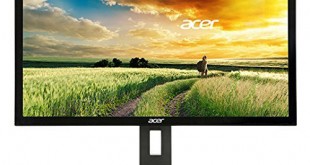 Acer's XB270HU is a 27-inch G-Sync display with a bright IPS panel. It supports a native WQHD resolution of 2,560 x 1,440 and a refresh rate of 144Hz, with Nvidia's ULMB technology to boot, rounding off an impressive specification that puts it directly in competition with high-end adaptive-sync gaming displays from other manufacturers.
2015 saw Acer pursue the high-end gaming display market more aggressively than ever, particularly with monitors offering either 4K resolution or adaptive-sync technology. We've had the Acer Predator XB280HK (review HERE ) which is a 4K twisted-nematic (TN) display with G-Sync, and the Acer S277HK (review HERE ), which is a standard 4K IPS display but with a really striking metallic design.
The company is clearly serious about maintaining a foothold in this market, but there's some strong competition. Asus in particular has a huge range of G-Sync and Freesync displays, spread across both TN and IPS panels, at varying refresh rates up 165Hz, with a crop of other manufacturers such as Viewsonic launching high-end gaming displays as well, as evident from many of the stands at this year's CES.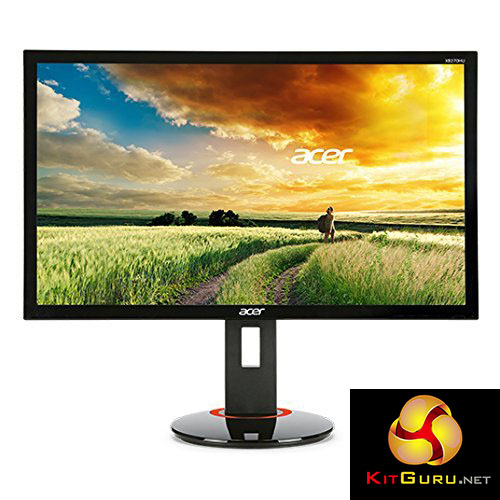 The 27-inch Acer Predator XB270HU spearheads the company's gaming lineup as as it has a 144Hz refresh rate, with both Nvidia G-Sync and Ultra-Low Motion Blur (ULMB).
It has an 8-bit IPS panel, which is based on AU Optronics' AHVA tech but is effectively a similar thing. This presents superior overall viewing angles than similarly sized TN screens, but with a 4ms refresh rate which is now common on modern IPS panels, without the serious ghosting that affected early IPS screens.
Specification:
Screen size: 27 inch
Native resolution: 2,560x 1,440
Refresh rate: 144Hz
Panel type: IPS (AHVA)
Display inputs: DisplayPort 1.2
USB hub: 4x USB 3
Tilt: -5 to 20 degrees
Raise: yes
Swivel: yes
Other: G-Sync, Nvidia ULMB