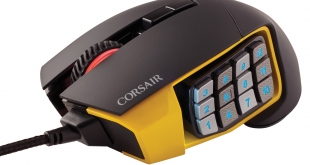 The Corsair Scimitar Pro RGB is designed to be the pinnacle of the high-functioning, MMO/MOBA gaming mouse. It is engineered to provide high-speed, accurate movements, with double digit re-mappable buttons for almost unprecedented levels of functionality.
The only reason I say 'almost', is because the original Corsair Scimitar that we reviewed at the end of 2015, has a near identical design. The big change however is the brand spanking new sensor, which lets you take the Scimitar Pro to sensitivities the original Scimitar could only dream of.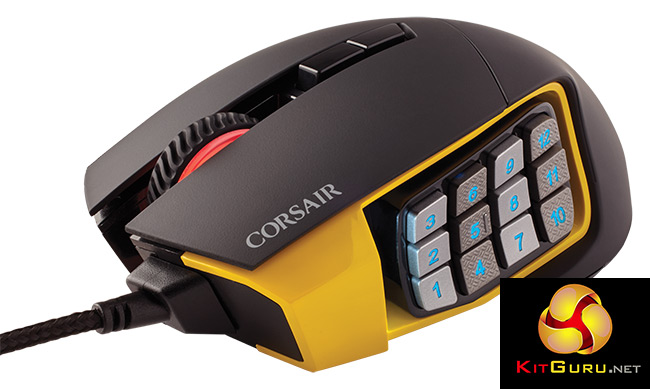 Although the sweet spot for most gamers is between 800 and 3,000 DPI, the Scimitar Pro lets you take it all the way up to 16,000, a 33 per cent increase over its predecessor. While it seems unlikely to make a huge difference to the device's abilities, having that extra headroom hardly hurts. Especially as the world gradually transitions to higher resolution displays.
Features and Specifications
16,000 DPI Pixart PMW3367 optical sensor.
12 button key slider.
Four zone dynamic RGB lighting.
Front mounted cable protector.
Braided cabling.
Ergonomic design.
Supports powerful back-end Corsair Utility software.