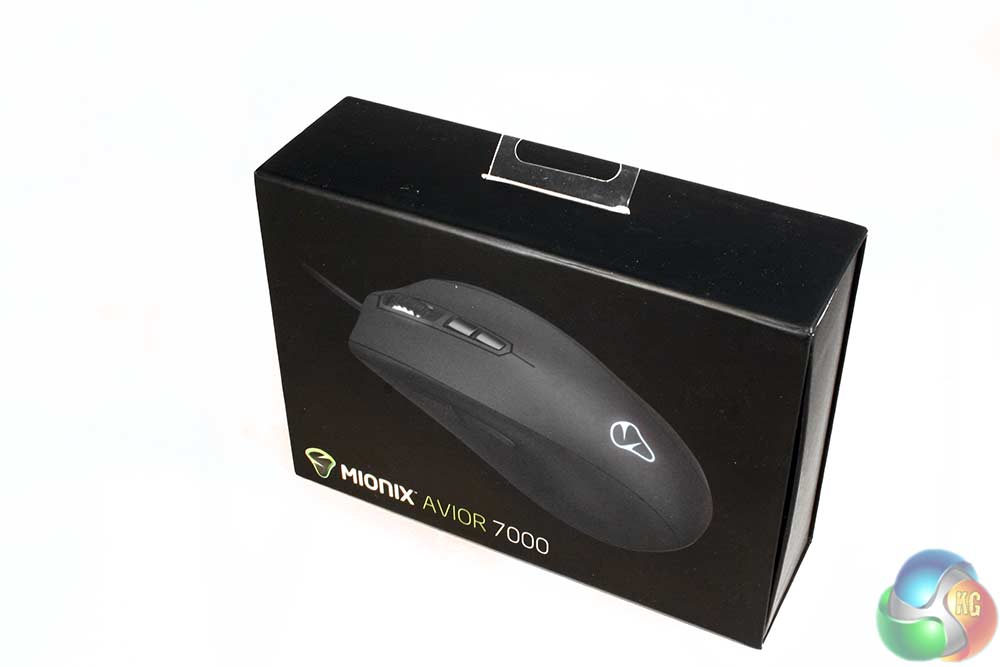 Remember the old days when we were all using ball mice crafted from a yellowing, beige shell? That time is long gone but thanks to a few select trendsetting companies the landscape today is dominated by matt black plastic and glowing LEDs, so it's no wonder Mionix is also in that sort of styling game.
Still, beyond looks, the technology behind our mice has come on leaps and bounds too. No longer do we use simple trackballs or low DPI opticals, today it's all about ridiculous resolutions that allow you to cross multiple HD displays with barely a twitch of your wrist. With that in mind, today I'm looking at a mouse from Mionix known as the AVIOR 7000. Why 7,000? Because it has a DPI that high – and this isn't even the top end model!
Features and specifications

32bit ARM processor running at 32Mhz
Ambidextrous design, palm or claw grip
Soft touch rubber coating
9 fully programmable buttons
3 step in-game DPI adjustment
2 integrated RGB LEDs in 2 color zones
Up to 16.8 Million LED color options
Lighting effects Color shift, Solid, Blinking, Pulsating and Breathing
128 kb built-in memory
Polling rate adjustable up to 1000Hz
Large PTFE mouse feet
Gold Plated, Full speed USB 2.0 connection with Plug and Play
Cable 2m long braided cable
Sensor specifications 
ADNS – 3310 gaming grade IR-LED optical sensor
Up to 7000DPI
MAX tracking speed of at least 5.45m/sec (215 IPS)
No positive or negative hardware acceleration
Adjustable Lift Off Distance
For a box, the one surrounding the Mionix AVIOR is refreshingly simple. There's no big, gaudy plastic that I accidentally slice my hands on, just a humble – mouse sized – box. On the back is the usual feature break down, as well as multi-language specifications.


Along with the mouse you also get a small owners manual that explains how the remapping software works, and a Mionix sticker. Because who doesn't love stickers?