This week, Drobo, a company that specialises in storage solutions, launched an app for iOS users to give them their storage fix. Due to Apple's lack of expandable storage on the iPhone and iPad, many people often find themselves running out of storage space but the DroboPix app will help with that by automatically uploading and organising mobile photos and videos to a NAS device.
While there are other cloud storage solution providers out there with iOS, some of them come with file-type limitations or even subscription fees. DroboPix cuts that out by removing the subscription fee and providing a platform for you to upload safely and directly to your NAS using WiFi, thus conserving cellular data.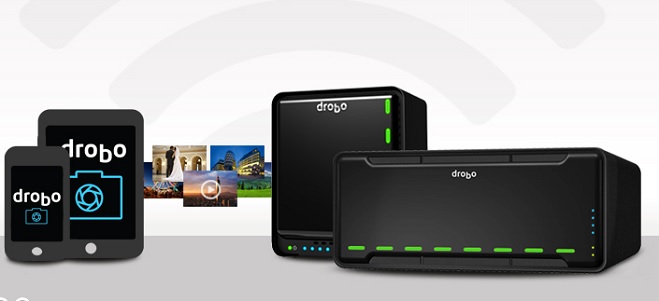 The DroboPix app does require that you own a Drobo 5N or B810n NAS device, so for owners of those two devices, the app's backup method should work seamlessly without you having to think about it or worry about losing data when clearing space on your iOS device.
All you will need to get this working is the DroboPix app on your desktop and iOS device, from there you can set up a share folder for your images and videos. To link your iOS device to the shared folder, you will need to scan a QR code using the mobile app and from that point on, you can upload as you see fit.
KitGuru Says: As a 16GB iPhone user myself, I can say that storage can sometimes be an issue. However, from the sounds of it, a NAS and upload solution like this could help with that a great deal. Do any of you guys often find yourselves running out of mobile storage?