Apple made it clear that its forthcoming Watch family of timepieces will address various market segments at completely different price-points. What the company did not reveal was how it planned to address the market of fine and expensive watches with an electronic device that typically gets outdated every year. Apparently, it is easy: Apple's Watch is rumoured to be upgradeable and will thus not get outdated.
When Apple introduced its Watch family of smart-watches back in September, it emphasized that the devices were powered by the S1 system-in-package (SiP), which is completely encapsulated in resin to protect the electronics from the elements, impact, and wear. While Apple did not disclose a lot of information about the S1 SiP, its look reveals that it has an application processor (that integrates dynamic random access memory), a custom NAND flash storage chip, a variety of sensors and special-purpose chips, wireless connectivity as well as various I/O and power ICs (integrated circuits). Apple itself calls the S1 as "an entire computer system on a single chip."
At present, nothing particular is known about the capabilities of the S1 SiP, but the fact that it integrates so lot of various hardware blocks indicates that it could be very powerful and feature-rich. Given the fact that the evolution of electronics is very rapid these days, the S1 SiP could power a smartphone several years ago. The problem is that no matter how good the S1 is, the S2 will inevitably be better and will therefore make all S1-based devices outdated once it is released.
According a report from Forbes, which cites industry insiders, "the case of Apple's Watch could spring open, and will not be hermetically sealed like the iPhone." The fact that the device is not hermetically sealed was confirmed by Apple when it said that the Watch is protected against splashes and dust, but is not water-resistant. It is reported that users will be able to remove the S1 SiP and replace it when Apple introduces new system-in-package, which will give the Watch a longer lifespan, critical to buyers of expensive models.
In a bid to ensure future upgradeability, Apple needed to create a platform with a battery, buttons, touch-screen and optical heart rate sensor (that uses infrared and visible-light LEDs and photodiodes to detect one's heart rate) that was not going to change over time. Technologically, it should not be too hard to do, but the obvious problem is that both battery and display degrade over time, which affects user experience.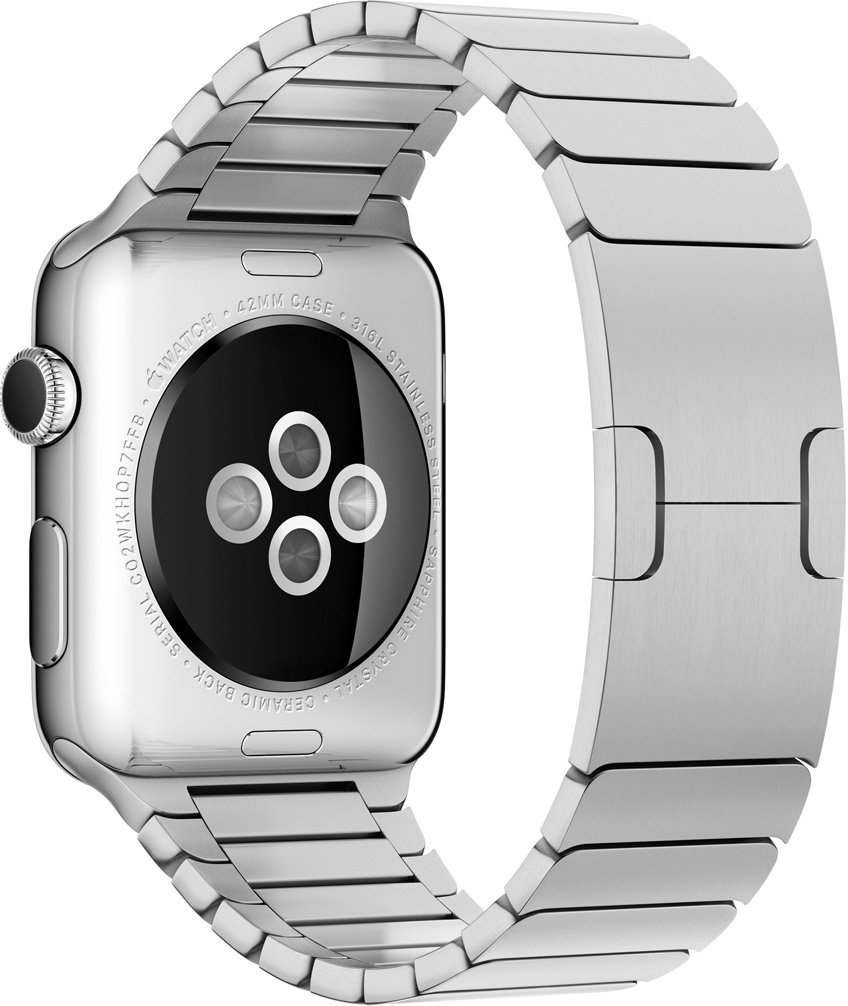 Apple is clearly not a fan of upgrades. Its smartphones and tablets still do not feature card readers and sport batteries that cannot be removed by the end-users. Therefore, it will be a huge surprise if Apple actually allows the end-user to upgrade Watch or Watch Edition timepieces themselves.
Apple did not comment on the news-story. Considering how Apple Watch looks, it does not seem that the device can be easily opened.
Discuss on our Facebook page, HERE.
KitGuru Says: If Apple Watch and Apple Watch Edition can be easily upgraded by their owners (meaning that Apple will sell its next-gen S2/S3/S4 SiPs separately), then it will be dramatically easier for the company to compete against entry-level, mainstream and even some higher-end mechanical watches, such as Breitling, Raymond Weil or Tag Heuer. Investments of people who pay $1000 – $5000 – $10000 per watch will be protected, at least on paper, and many of them may prefer a smart-watch device to a traditional timepiece.