As if next February wasn't exciting enough with Evolve set for release in its early days, the remastered version of one of the PC's most legendary space strategy titles, Homeworld, is set to hit digital shelves courtesy of Gearbox, which has been working on the visually improved remastered version for some time now. To show off just how its progressing, at PAX Australia Gearbox revealed a cinematic, some HD screenshots and talked about some new features like improved lighting and depth of field.
[yframe url='http://www.youtube.com/watch?v=91EQH6XqLbM']
Released back in 1999 by Dawn of War creators, Relic Games, Homeworld found itself without a 'home' when THQ went under last year. However Gearbox picked it up and has been working on a remastered version, which it's hoping will become the definitive edition of Homeworld. This means improving its visuals in line with more modern games and re-doing the cut scenes using original artwork as a base.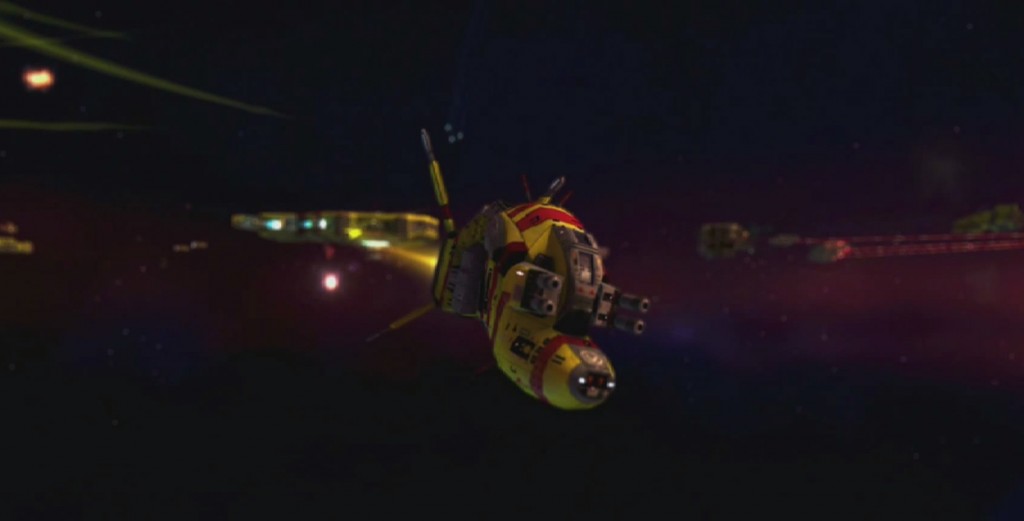 That's real time lighting, depth of field effects and motion blur at work
Fans of the series shouldn't be worried about another developer tinkering with the game however, as Gearbox has some of the original programmers and producers working on the remastering, so it should be very faithful indeed.
Discuss on our Facebook page, HERE.
KitGuru Says: I'm a bit ashamed to admit I never played the original Homeworld or its sequel. It's on the to-play list though guys, don't hate me. I'm waiting for this version.