Marvel crossovers are some of the most fun comics to read, if for no other reason that you sometimes have to pinch yourself to realise someone actually made a mashup between Marvel, Zombies and the Evil Dead. The next one is set to be equally bizarre as it's with Shingeki No Kyojin, known in the Western world as Attack on Titan.
The reveal that this was going to be a real thing comes from Senior VP of creative & creator development at Marvel comics, C.B. Cebulski. "I loved "Marvel Team-Up" and "What If?" as a kid. I would spend hours dreaming up my own crossovers and alternate reality stories," he began on Twitter. Suggesting initially just a musing by a fan of the genre.
"As I got more into manga, I always imagined how cool it would be for the Marvel characters to cross into the pages of manga worlds," he said, before dropping the big bomb of a reveal:
"If you ever wondered, "What if the titans from Hajime Isayama's "Attack on Titan" attacked the Marvel universe?", you'll find out soon!!"

Understandably, this prompted many people to question if he was kidding. Marvel might feature large enemies for its heroes to battle and wanton destruction is certainly a common theme in both universes, but the comparatively relentless Manga is known for regularly slaying characters that have been given plenty of panel time, often in a brutal fashion. Comics while often dark, rarely stray into such depressing themes.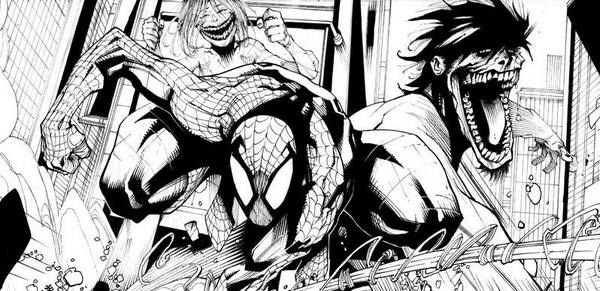 Clearly though Cebulski wasn't playing, as he posted the above image shortly after, announcing that "this was not a joke," and that the Marvel universe and the Attack on Titan one would be crossing over in just two weeks time. In Japan, though whether that means it's set in Japan, or that the crossover comic will be available there first, wasn't clear.
Discuss on our Facebook page, HERE.
KitGuru Says: Either way we don't have long to wait to find out. Since this is just a fun little non-canon spin-off, it should be interesting to see what it's all about. What do you guys think will happen in it?
[Thanks
Kotaku
]