Brian Krzanich, chief executive officer of Intel Corp., is completely convinced that the company's deals with Rockchip Semiconductor and Tsinghua Unigroup (the owner of Spreadtrum Communications and RDA Microelectronics) will finally help the chipmaker to popularize its x86 technology on the market of mobile devices.
Earlier this year Intel signed agreements with Rockchip Semiconductor and Spreadtrum Communications, two Chinese designers of mobile application processors. Under the terms of the agreements, the companies got rights to design system-on-chips based on Intel's low-power x86 cores. While the companies are working on appropriate SoCs, chief executive officer of Intel believes that eventually they will chose the x86 architecture over ARM Holdings' architecture because of performance, costs and other reasons.
ARMv7 and ARMv8 architectures are used by tens of mobile SoC developers and in many cases chips they design offer similar performance and functionality. Intel believes that its x86 cores will provide Rockchip and Spreadtrum an ability to differentiate their offerings and therefore avoid competition.
"If you are a small guy trying to compete, it's tough to be in that battle," said Brian Krzanich in an interview with Reuters news-agency.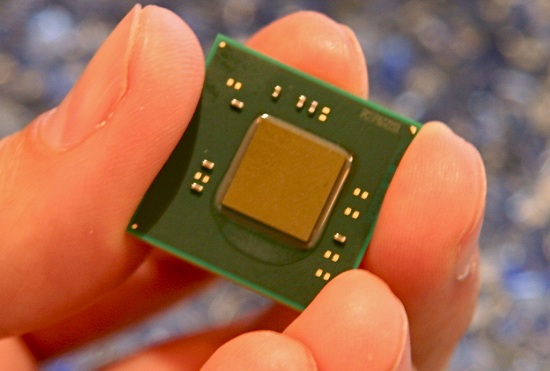 The chip giant needs to popularize its x86 technology on the market of smartphones and tablets in order to convince software developers to optimize their applications for Intel's architecture, which will help the company to sell tis Atom SoCs.
By acquiring a stake in Tsinghua and signing a deal with Rockchip, Intel ensures that there are affordable x86-based system-on-chips on one of the world's fastest growing markets. Since both of its partners are relatively small, Intel believes that they will not have resources to support both ARM and x86 product lines and will choose the latter eventually.
Discuss on our Facebook page, HERE.
KitGuru Says: While it is clear that Intel will help its partners to design x86-based SoC and provide marketing support, it remains to be seen how Intel plans to convince customers of its partners to choose between ARM and x86. While Intel can slash its prices and ink a deal, it cannot make price-cuts for its partners…