Are you looking for someone that has a background in breaking webcam security? Perhaps a penchant for highlighting security flaws in major corporate software in the public eye? Then consider hiring on the man responsible for the recent webcam hacking scandal, as he's added a job listing to his site, requesting interested parties get in touch.
Or at least he did, late yesterday. Already the advert appears to have disappeared, which makes you wonder if he received a lot of interest, or none at all and it was clear it was a fruitless effort. Before it was taken down however, the job listing read: "Programmer is looking for a good remote job. Skills: Linux, FreeBSD, C/C++, Python, MySQL," before listing contact details.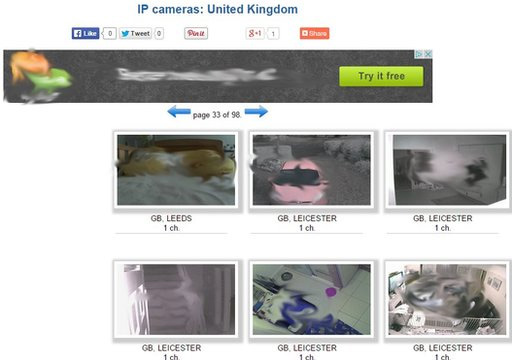 Originally the site had many people's home camera feeds freely available
The site now appears as it did before, albeit with cameras filtered so that only public location cameras are shown and no privacy invading sources are available for viewing on the site. Initially cameras all over the world were streamed, including ones being used as baby monitor.
This hack has been used as a good reminder to set up a stronger password than the default one when using cloud enabled cameras.
As well as the original creator filtering out many of the feeds available on the site, a lot of people in the UK have followed the story and improved their own security, as well as requesting that their feed be removed. This has led to the site's some 500+ British camera feeds being reduced to just a handful that show public places.
Discuss on our Facebook page, HERE.
KitGuru Says: Pointing out flaws is quite a solid way to showcase your skills at security provisioning, but doing so as publicly as this seems unlikely to net you many friends. What do you guys think?
[Thanks
Telegraph
]