Earlier this year saw a massive leak hit the internet. No, it wasn't a pre-release game, or another Edward Snowden revelation, but the latest Sylvester Stallone movie, The Expendables 3. The reason this was such a big deal however, wasn't just because a movie leaked, that happens all the time, but because this one happened in high quality weeks before the film hit cinemas. Understandably, Lionsgate was enraged, gunning for anyone and anything that hosted it, but despite those efforts, hundreds of thousands of people downloaded it.
Now though the police claim to have found those responsible: two men in their 30's from the UK.
The arrest was made by the intellectual property arm of the London police force, PIPCU. In speaking with Torrentfreak, the organisation said that the two men stand accused of stealing the movie from a cloud based storage medium, though it didn't elaborate as to which one.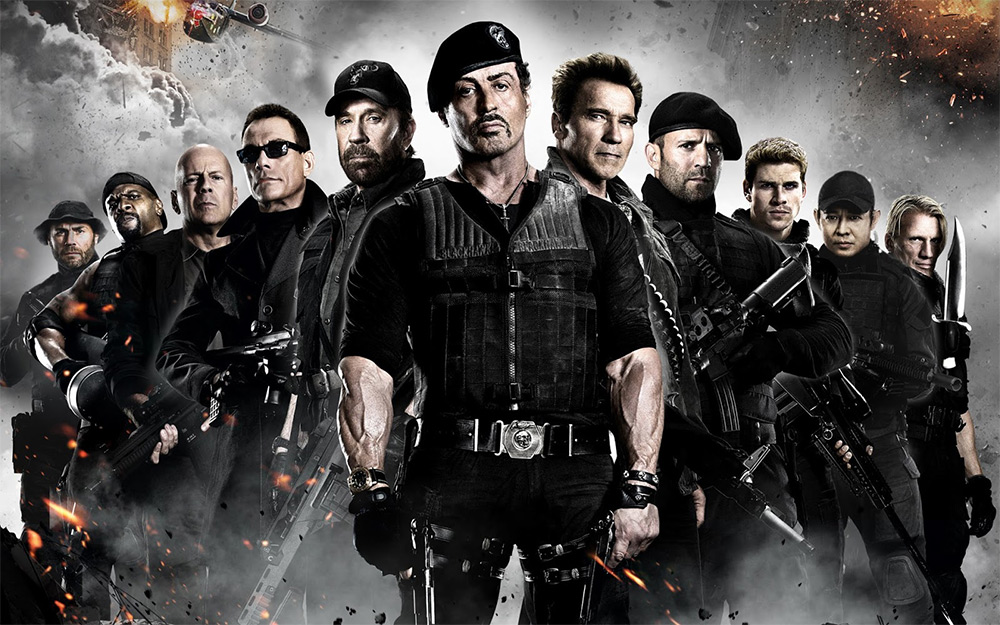 'We would have sent the Expendables after the pirates, but most of them don't know what the internet is.'
"Today's operation shows you the significant impact intellectual property crime has on our creative industries, with millions of pounds being lost as a result of criminal actions," Head of PIPCU, detective chief inspector Danny Medlycott said in a statement.
He went on to claim that piracy is not a victimless crime and that by downloading media illegally, pirates were putting people's livelihoods at risk.
Despite the leak, Expendables 3 went on to make over $200 million worldwide, more than doubling its $90 million budget.
Discuss on our Facebook page, HERE.
KitGuru Says: If the people that made the movie did upload a DVD screener copy to a cloud storage medium, everyone at GCHQ had probably seen it before any alleged pirates anyway.