The MEGA filelocker site was never designed to please US regulators. In-fact, if anything it was designed as a real middle finger to the establishment, after its predecessor, MegaUpload, was torn down in early 2012 and its founder, Kim Dotcom arrested in a raid on his New Zealand home. With that in mind, it's unsurprising, though disappointing, that Paypal has now killed off MEGA's account with the online payment provider, after pressure from the US Senate forced it to stop doing business with the popular, encrypted service.
Part of the reason that MEGA was targeted in this was supposedly to do with a report last year from the Digital Citizens Alliance and Netnames, which suggested that all file locker websites were havens for copyright infringement and money laundering. Although the report only sampled a small selection of files from various sites  – including MEGA – it suggests that this was indicative of massive infringement across all sites. This, despite MEGA files being predominantly encrypted and that there is even a quick-response team that takes down anything discovered to be breaking the law.
US Senator and SOPA and PIPA proponent, Patrick Leahy didn't think that was good enough however and has pressured Mastercard and Visa to halt business with the site. In turn, those companies have leant on Paypal, which having killed off the MEGA account, is making processing payments from users incredibly difficult.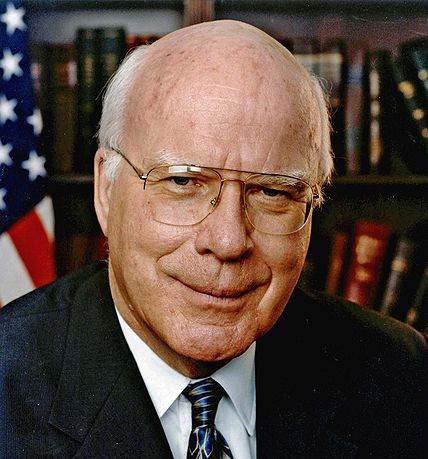 Leahy was the senator that first introduced the PIPA bill
MEGA did try and fight its case though, according to TorrentFreak: "MEGA provided extensive statistics and other evidence showing that MEGA's business is legitimate and legally compliant. After discussions that appeared to satisfy PayPal's queries, MEGA authorised PayPal to share that material with Visa and MasterCard. Eventually PayPal made a non-negotiable decision to immediately terminate services to MEGA," it said in a statement.
Oddly though, Paypal purportedly admitted to the file locker that its methods of business are entirely legal and legitimate, even apologising for shutting down its account. However it also stated that the fact that the site uses effective encryption was a real problem for the people behind the scenes. Presumably, that includes Senator Leahy.
To make sure that everyone's service on the MEGA site remains unaffected while it is unable to process payments, everyone has had their subscription fees waved for now and a two month extension added to their accounts for good measure.
Discuss on our Facebook page, HERE.
KitGuru Says: As much as this sucks for MEGA in the mean time, this is good news for those that want privacy. The US authorities are trying a different tack when it comes to affecting MEGA services, which probably means breaking the encryption is impossible or at least very difficult.
Image source: Wikimedia