Let's face it, we pretty much already knew that there would be a sequel to Titanfall, although Respawn Entertainment had yet to officially confirm it. Now we have confirmation that Titanfall 2 is on the way, as a multi-platform title, thanks to Respawn CEO, Vince Zampella.
Speaking with IGN, Zampella said: "I guess EA announced a sequel, so I could play coy and pretend I don't know anything about it, or… yeah. So we're working on a sequel. No official name yet, but we're working on that. That's the main focus but we're starting up a second team and doing some smaller stuff too. Small, exploratory, taking it slow! It'll be multiplatform."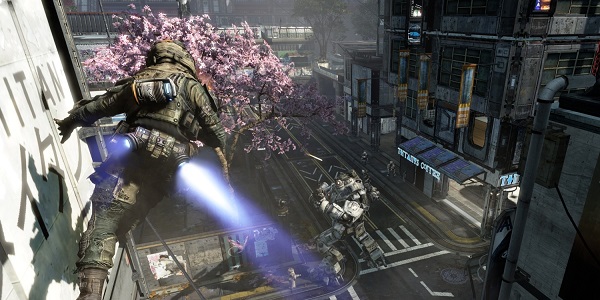 Titanfall 2 will may feature a new DLC model, with free maps in order to not divide the player base. This likely means that there will be some form of cosmetic DLC to make that money back.
"I think having the maps like that in packs, it does split the community and it makes it harder for matchmaking, it's messy. Yeah. I don't know that we won't do it again, I can't say that for sure, but the idea would be to do something different."
The new game will expand the lore of the world, Zampella didn't say for sure but hopefully that means there will be a proper story mode this time around, rather than a batch of nine multiplayer missions.
Discuss on our Facebook page, HERE.
KitGuru Says: It looks like EA wants to turn Titanfall in to a franchise. It was a fun game, the problem was that the playerbase dwindled far too quickly. Hopefully Respawn will have taken on feedback and will deliver a better game next time around.