Dragon Age Inquisition is getting its first single player DLC tomorrow, titled 'Jaws of Hakkon', Bioware has announced. An official announcement trailer along with the DLC itself will be launching tomorrow, giving us some gameplay details. The DLC will be hitting the PC and Xbox One first, Sony platform owners will have to wait longer.
The announcement was made on the official Dragon Age Twitter account, following a leak of the DLC's new achievements.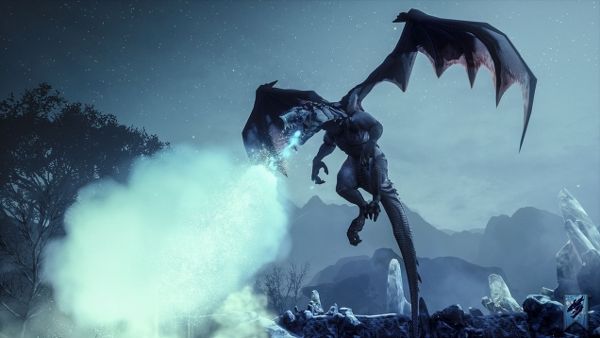 The DLC contains four new achievements, totaling up to 165 points. The first achievement requires you to "Destroy all the Winter Shards and light all the fires in the Old Temple", the second achievement wants you to "Impress the Avvar of Stone-Bear Hold and gain their friendship."
Achievement three is awarded when you "Uncover the secrets of a legendary figure", and the final achievement, which will grant you 90 gamerscore points, happens when you "dispel a myth of ancient days". A release date for the DLC is not yet known but earlier this year in an interview with Eurogamer, Creative Director, Mike Laidlaw, said that single player expansions would be coming soon.
Discuss on our Facebook page, HERE.
KitGuru Says: I'm still making my way through Dragon Age Inquisition but I am glad that Bioware is working on expanding the story. Have many of you guys played the new Dragon Age? What did you think of it?