Back in 2008, the UK's Advertising Standards Authority (ASA) ruled that ISPs could brand their services as 'fibre' even when copper cables were being used in parts of the infrastructure. Most big UK ISPs utilise these 'hybrid-Fibre' lines but these services don't match the full speeds of a true fibre connection. This seems to have led to confusion amongst British consumers, with a survey showing that a chunk of customers thought that they had true fibre to the premises connections.
While BT uses Fibre to the Cabinet (FTTC) for its Openreach network, and Virgin uses a Hybrid Fibre Coax platform, copper cables are still used to deliver internet to homes through these services, which results in slower speeds compared to a true Fibre to the Premises (FTTP) connection. CityFibre, one of the few FTTP providers in the UK, is now issuing a legal challenge to the ASA, in hopes to get advertising rules changed.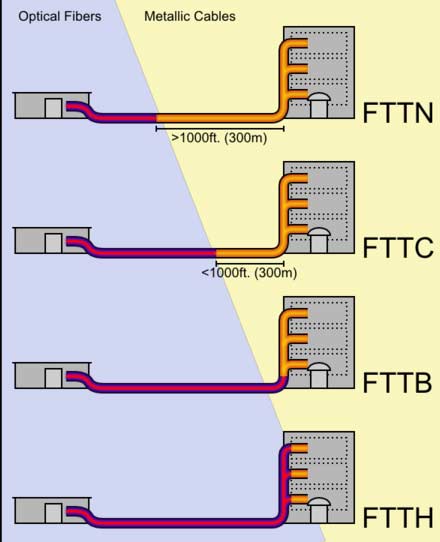 To prove that adverts are misleading people, a survey of 3,422 homeowners was conducted by Censuswide. The survey shows that while 86 percent of people knew that the type of cable connecting them to the internet would make a difference to speed, 65 percent didn't think that their current connection relied on copper cables at all, even though this is the case for the majority of consumers.
As ISPReview points out, close to half (45%) of participants believed that services advertised as 'fibre' offered FTTP connections as standard, which highlights how current advertising trends have muddied the waters. Once the difference between FTTC and FTTP was explained to those in the survey, two-thirds of participants expressed that advertising rules should be changed.
Currently, there is a judicial review going for the ASA's 2008 fibre advertising ruling. Cityfibre thinks that ISPs should change their marketing before a decision is made, but that seems incredibly unlikely. The ASA is currently of the opinion that as long as the majority of a network is running on fibre, then it is fine to advertise a service as 'fibre optic', whether or not that will change now remains to be seen.
Last week we learned that the government hopes to have full fibre networks rolled out in the UK by 2033. That is a long wait and companies will need to start explaining the difference between the 'fibre' they are already paying for, and 'full fibre' sooner or later.
KitGuru Says: CityFibre is right to challenge both BT Openreach and Virgin Media, but without a widespread real FTTH offering, it's hard to say that homeowners are really being hoodwinked. Do you think that the use of Fibre in advertising should be kept for true Fibre networks?