Video games and technology are usually announced well in advance of a cemented release date, often hitting online stores with a pre-purchase option despite customers not knowing when they will receive the item. German courts have now ruled that paying customers are entitled to know when they will be receiving their product, effectively banning pre-orders unless a release date has been confirmed.
The case originates from August 2016, when Samsung customers repeatedly asked for the availability of the Galaxy S6 only to be told that "the article is available soon," according to German publication Heise. Judges ruled that sellers that did not provide this information were in breach of the customer's legal right to know, having a knock-on effect this year.
Dusseldorf Consumer group alerted the Higher Regional Court of Munich to the current state of pre-orders, with the investigation coming to an end in May, 2018. The court decided to ban all purchases backed by vague release dates, with Dusseldorf Consumer CEO Wolfgang Schuldzinski stating that "if consumers order a product on the Internet, sellers have to specify until when the goods will be delivered."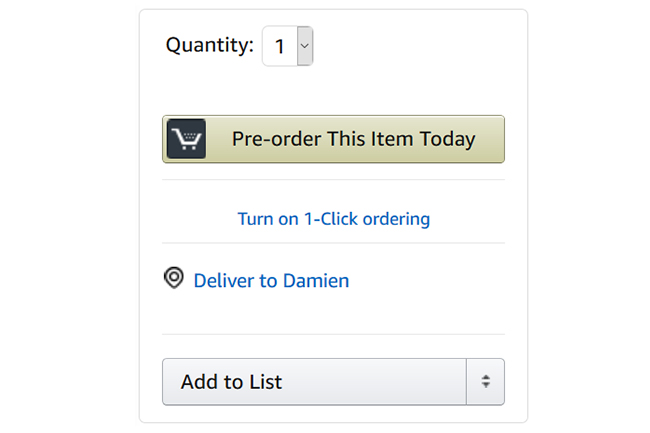 While not the sole culprit of such a practice, video games are likely to be most affected by the change, particularly with upcoming titles such as Death Stranding, Crackdown 3 and Dying Light 2 already on sale. Some have vocalised their worry that publishers could hurry their timetable further to meet deadlines, although it's more likely that alternative placeholders will be used instead.
So far, Bethesda has opted for a supposed December 31st, 2019 release date for Doom Eternal and CD Projekt Red has gone one step further with Cyberpunk 2077, touting a December 31st, 2099 launch, both of which are likely to change upon finalisation. No such law seems to exist outside of Germany, allowing publishers to continue about their usual pre-order business as normal.
KitGuru Says: It's highly unlikely that publishers would opt to remove video game pre-orders in their entirety, making placeholder dates the next best thing. CD Projekt Red not using 2077 as its placeholder year seems like a missed opportunity, though. How do you feel about pre-purchasing a title without a solid release date?