Last week it was confirmed via leaks from ASRock that the upcoming eight-core CPUs from Intel will work on existing motherboards. ASUS has now also confirmed that there will be a new chipset available, dubbed Z390, and they will be releasing no less than 19 motherboards for the platform.
Over the weekend, ASUS updated its support page with 19 new motherboards based on the Z390 chipset, which is set to launch alongside Intel's 9th Gen processors. AnandTech brought attention to the leak, which spans 19 motherboards across four different product families, which are well established at this point. There will also be a new motherboard dubbed 'Dragon' that appears to be exclusive to the Chinese market.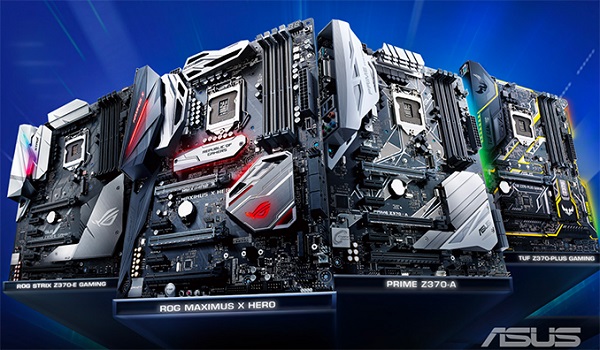 Starting with their flagship boards, the ROG Maximus, they will have six different models available, all only in ATX. ROG Strix is their second line with three ATX boards and one Mini-ITX. TUF will have three ATX boards and two MicroATX and finally Prime with two ATX and one MicroATX.
These motherboards were discovered via a description for a new BIOS feature. There was a list of all the supported motherboards for this new feature, and these Z390 boards were peppered throughout it. ASUS has since removed the page entirely.
KitGuru Says: ASUS is regarded as one of the best motherboard manufacturers around, and their Z390 offerings should be no different. Will you be buying an ASUS Z390 board?