Nvidia has officially unveiled its GeForce GTX 1660 Ti graphics card, ditching ray tracing technology in order to make its 12th generation Turing architecture more affordable. The GPU is readily available from custom board providers starting at £259.99/$279, offering a number of improvements over the firm's previous generation.
Team Green touts that its Turing technology delivers 1.5x instructions per clock and 1.4x the power efficiency when compared with Pascal architecture, giving the GTX 1660 Ti an unprecedented performance per watt in its class. With concurrent floating point and integer operations support, a unified cache and enhanced adaptive shading technology, it also manages to execute twice the Tera operations per second (TOPS).
The GTX 1660 Ti packs in 6GB of the new GDDR6 video memory running at 12Gbps and 1,536 CUDA cores. Nvidia promises that overclocking is easy with a boost clock of 1.8 GHz, setting the standard of 120 frames per second in full 1080p games like Fortnite and Apex Legends.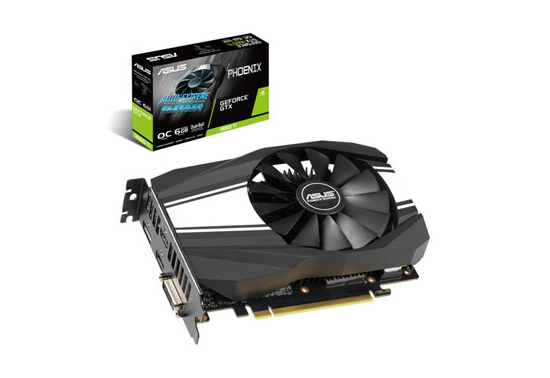 Where the GTX 1660 Ti fits into the line-up is a little more unclear. Given that it is supposedly 1.5x faster than the 6GB version of the GTX 1060, it's likely to go head to head with the GTX 1070, albeit with fresher technology. Nvidia states that at least two-thirds of its user base has a card equal to or below a GTX 960, meaning that most users will see around three times the performance with the GTX 1660 Ti.
ASUS, MSI, Palit, Gigabyte, EVGA, PNY and Zotac have all pitched in with their own cards, with models starting at £259.99. Top of the range variants such as the MSI GTX 1660 Ti Gaming X 6G or ASUS Strix line climb as high as £310. Some of these links might be broken until retailers steadily release their line throughout the day. We will update them accordingly.
KitGuru Says: Although I have to question the pricing when an RTX 2060 costs just £70 more than the base price, it's wonderful to see Nvidia covering more of the market. Does the GTX 1660 Ti appeal to you?