Ethernet Technology Consortium is the new name for the group previously known as 'The 25 Gigabit Ethernet Consortium'. While the original name clearly reflected the group's aim, the rebranding of the consortium is to "reflect a new focus on higher-speed Ethernet technologies". Now, Ethernet Technology Consortium – or ETC for short – has announced the 800 Gigabit Ethernet specs.
The market for Ethernet is constantly making progress and better products are being produced for each passing year. The Ethernet Technology Consortium is described as "an open organization of networking" that "promotes the standardization and improvement of the interfaces for applicable products". Now the consortium has released the specifications for 800 Gigabit Ethernet.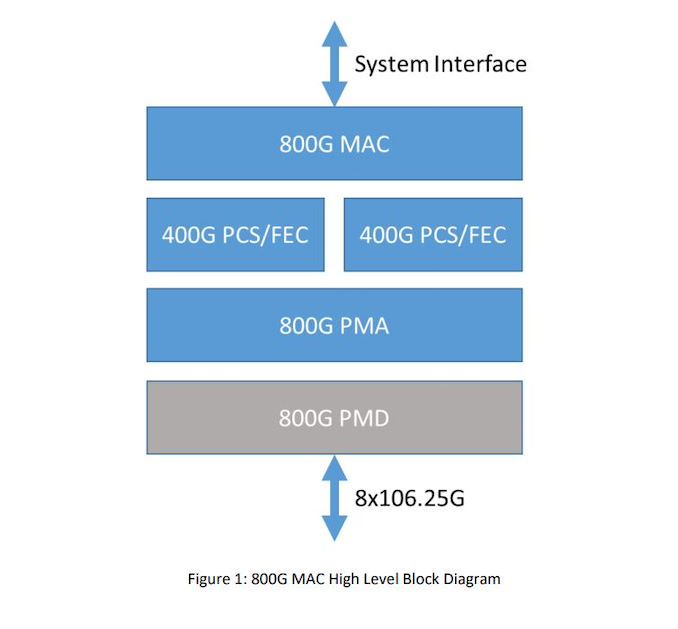 Image credit: Ethernet Technology Consortium
The brief explanation for how the leap in Ethernet technology is achieved is through using already existing 106.25 Gb physical lanes – 8 of them together. This pushes the speed all the way up to 800 Gb/s which means that, at least in theory, it's possible to transfer a 100 GB file over Ethernet in one second. However, it's worth emphasising that In practice bottlenecks may bring down the speed to lower than what is specified.
It's also worth mentioning that – at least in the beginning – the primary customers of the new standard is expected to be datacenter operators because of the (probably) hefty price. It's unknown when the new standard will be rolled out, but since it's based on already existing technology it might happen soon.
Discuss on our Facebook page HERE.
KitGuru says: Even though it will take some time before us regular consumers can see technology like this in our own homes, it still gives us a hunch of what's to come. When do you think we can see something similar in the hands of consumers?