The Intel owned company, Mobileye, has received a testing permit to perform AV testing anywhere in Germany with a driving speed of up to 130 kilometres per hour or about 80 miles per hour.
Back in 2017 Intel acquired the Mobileye's self-driving car firm for $15 billion with the aim to push the company's self-driving car efforts forward. Now yet another major step has been taken. TÜV SÜD (English: Southern Technical Inspection Association), has enabled Mobileye to obtain approval from the German authorities to perform AV testing anywhere in Germany, including urban and rural areas as well as the Autobahn.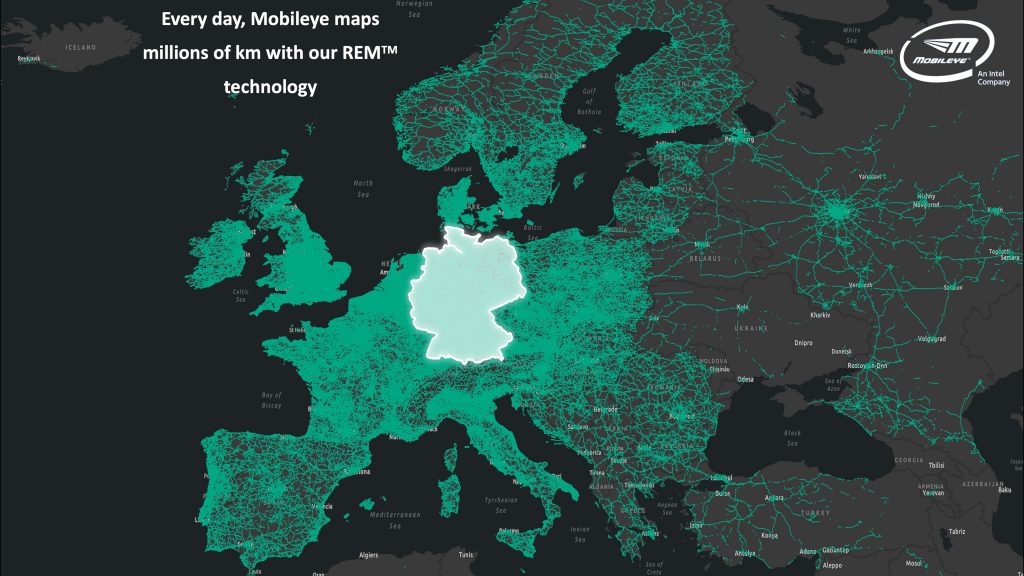 Image credit: Intel
"With the TÜV SÜD AV-permit we bring in our broad expertise as a neutral and independent third party on the way to safe and secure automated mobility of the future," sais Patrick Fruth, CEO Division Mobility, TÜV SÜD. "Our demanding assessment framework and test procedure considers state-of-the-art approaches to safety and combines physical real-world tests and scenario-based simulations."
Mobileye also plans to expand the AV testing to areas outside of Germany and expects to scale open-road testing in other countries before the end of 2020. The company has the goal to work with various automobile manufacturers, to collect data from 25 million vehicles by 2025. The reasons given for the research are to minimise emissions, traffic congestion and create equal and affordable access to mobility.
KitGuru says: Self-Driving Vehicles can be seen as somewhat of scary concept. Yet, the technology has the potential to be safer than human drivers. What are your thoughts on Self-Driving Vehicles and when do you think that we can start seeing it on a wider scale?