Sony is preparing to launch the PlayStation 5 in just a few weeks time and as a result, a lot of new information about the console is coming out. Recently, Sony released a teardown of the console, showing off the hardware in full. Now in interviews, we are learning more about how things will improve over time, including the cooling system.
In an interview with Japanese site, 4Gamer, Sony VP of mechanical design, Yasuhiro Ootori, talked about the PS5's cooling fan and how it will be optimised over time: "Various games will appear in the future, and APU behaviour data for each game will be collected. Based on this, there is a plan to proceed with the optimization of fan control."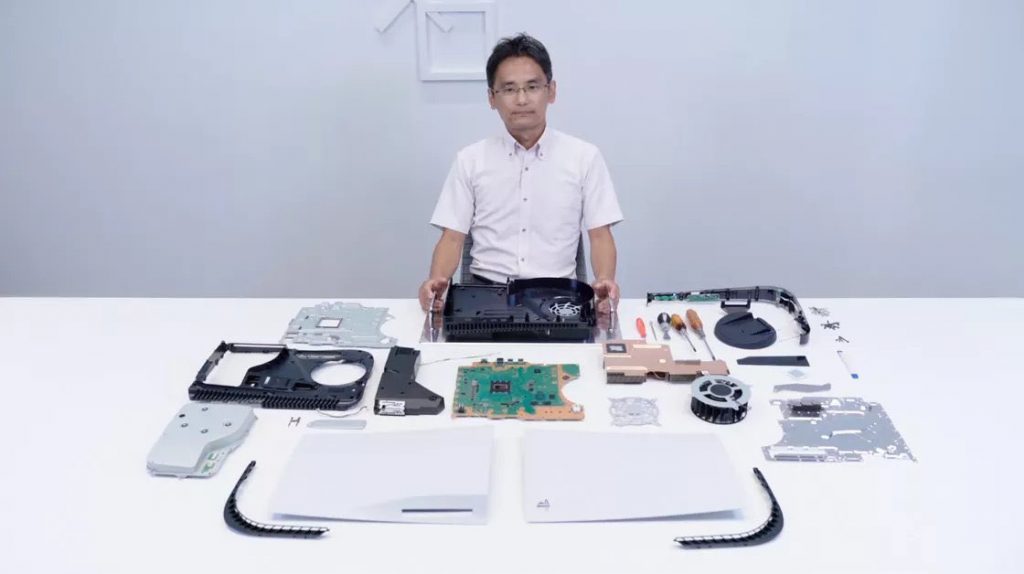 So the PS5's noise output at launch may not match what it is in a year's time. As more demanding games are made and the hardware is pushed to its limits, firmware updates will need to push the console's 120mm fan harder in order to keep temperatures within acceptable margins.
Throughout the interview, we also learn more about the internal design of the PS5, including its two air exhaust points, its compatibility with M.2 SSDs, how the stand was designed and more.
Discuss on our Facebook page, HERE.
KitGuru Says: It will be interesting to see noise comparisons for the PS5 over the next couple of years. Ultimately though, I imagine we'll see a slim model introduced with a reworked design and lower fan noise as games continue to increase in fidelity.