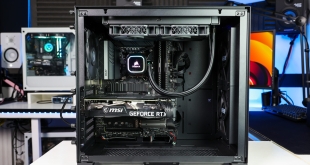 Today we're checking out a prebuilt system from Cyberpower, the Infinity X125 GT, with an RTX 3070, Intel Core i5-12600KF, and 16GB DDR4 memory clocked at 3600MHz. With an asking price of £1799, it may appeal to many wishing to buy a new system that has enough kick to tackle the latest games… but will it hold up during our tests? Let's find out.
Watch via our Vimeo channel (below) or over on YouTube at 2160p HERE
Specifications:
Case: Lian Li O11 Air Mini
CPU: Intel i5 12600KF – 10 core, 16 thread 6P @3.70ghz-4.90ghz/ 4E @2.80Ghz-3.60Ghz
GPU: MSI Ventus RTX 3070 8GB
Mobo: MSI Pro Z690-A Wifi ATX, 4x m.2, USB 3.2
RAM: Corsair Vengeance LPX 16GB (2x8GB) DDR4 3600MHz
Cooler: Corsair H100i Pro XT
SSD: Corsair MP600 Core 1TB NVME
PSU: Corsair RM750 750W
OS: Windows 11 Home
Desktop standard warranty, 5 years labour, 2 years parts, 6 months collect & return with life time tech support
On paper there's some very solid specs here that look should result in a very competent gaming and even productivity system that should handle most tasks that you throw at it. Of course, in true KitGuru fashion we'll be putting it through its paces before coming to any conclusions.
One thing to note is that 12th Gen Intel CPU's have just released, our system here has one but the specific model is the i5-12600KF. The only difference here is the KF doesn't have integrated graphics and is slightly cheaper than the K variant. This isn't a big issue, especially as we have an RTX3070 in our system but the lack of integrated graphics can make troubleshooting a little more difficult.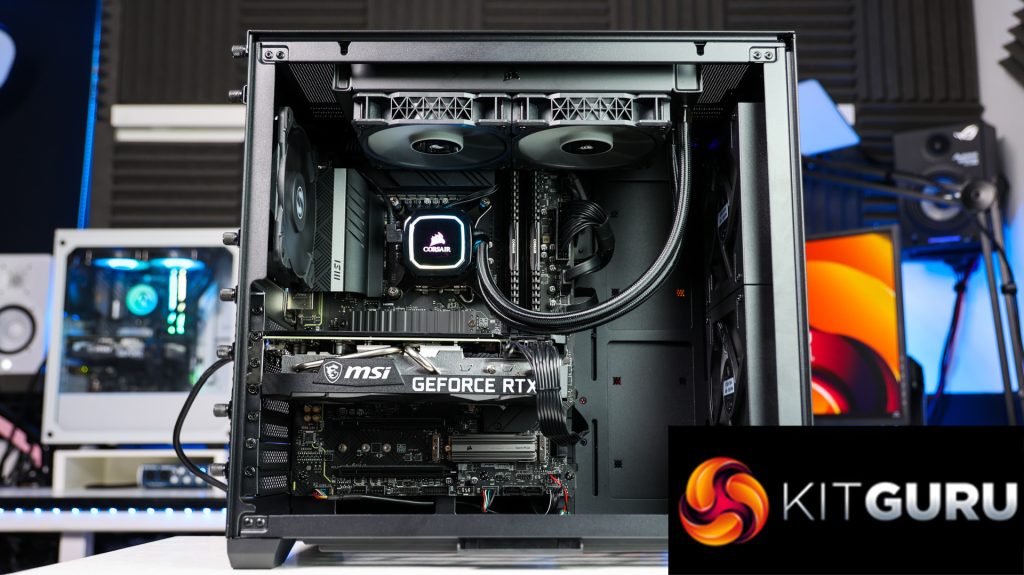 The O11 AIR MINI case that Cyberpower have chosen for the system looks great. Being the "Mini" it's small and the design is almost a cube shape compared to conventional cases. The top, front and bottom have a superfine mesh, which should definitely help with airflow and it gives it a great aesthetic too. There is also a removable dust filter underneath also. We get a good selection of front IO on the case too with 2x USB 3.0, 1x USB 3.1 Type-C and 1x HD Audio combo jack.
Inside the system there's a bit of empty space on the right side but this is mainly due to our MSI RTX3070 being a shorter card, but if anything that space should help with our airflow. We have two black 140mm PWM fans as intakes on the front and one black PWM 120mm fan as an exhaust, on the top we have our Corsair H100i Pro XT CPU cooler and radiator mounted above and these too have blacked out fans acting as exhausts too and keeping in theme with the rest of the build.
The only downside to a smaller case like this one is that the top mounted radiator and fans end up covering up the top of the motherboard making access impossible. If you need to access the top of the motherboard for any reason, you'll need to remove the AIO first. There is clearance for the top of the memory modules, but only barely.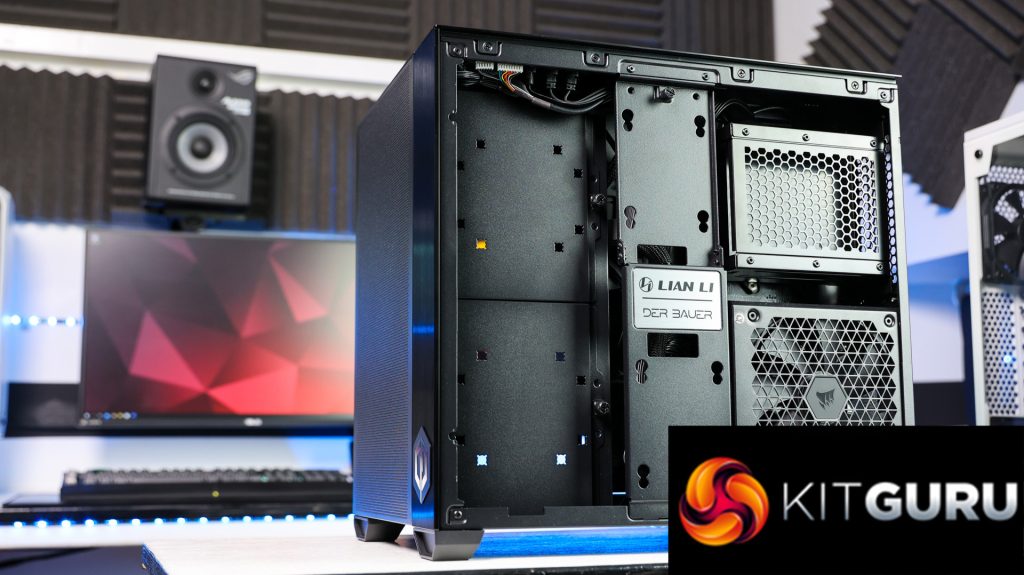 In terms of the overall build and colour theme, the continuity is great, everything continues on nicely from the black case aesthetic, inside our MSI Pro Z690-A motherboard, MSI Ventus graphics card, RAM, fans, SSD heatsink and AIO are all black giving a very stealthy appearance. Of course, this is a gaming machine and as such we get our splash of RGB LED from our CPU pump of the Corsair H100i Pro XT CPU cooler.
Finally, the cable management throughout the system is excellent. You can see the builders at Cyberpower have really taken time and care when assembling this build as everything is meticulously placed and well managed.
Be sure to check out our sponsors store EKWB here