Major League Gaming, one of the world's premier eSports organisations, has announced a partnership with two Chinese firms, which are going to help it build a 15,000 spectator eSports arena on Hengqin Island in Zhuhai, China. Unlike other previously held games in venues like the Staples Centre which hosted the last League of Legends championship finals, this will be a purpose built eSports arena of a size never seen before, specifically designed for competitive gaming.
"We are very pleased and excited to be working closely with MLG and we hope to crystallize the MLG Arena in the V-Zone and bring it to fruition", said Chew Fook Aun, Chairman of Lai Fung and executive director of eSun (the two companies behind the project).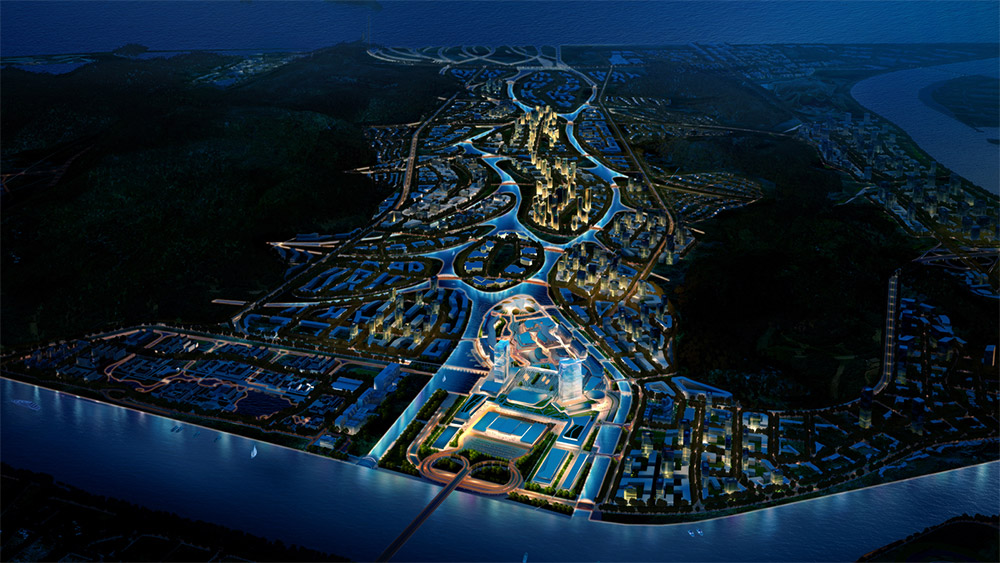 The entire island is seeing huge investment over the next few years
The project is said to cost over 18 billion Chinese Yuan (£1.7 billion) and won't be completed until 2017, but is expected to become the mecca for eSports gaming around the world. While no announcements have been made for partnerships with companies like Tencent and Valve over what games will be played there, it seems likely that all the big ones will make use of it – or use its success as a way to fund their own stadium builds.
In the US, MLG also announced that it had been in talks with lots of stadium owners and would be looking to expand its professional gaming into larger and more impressive arenas.
While president of MLG, Mike Sepso has said (and onGamers reported) that this will be the first eSports designed arena, there have been others created in the past. Intel Extreme Masters opened what was described as the "first esports dedicated arena," back in 2009. It only had a capacity of around 1,000 spectators though, so it shows how impressive the world of eSports has grown in recent years.
Discuss on our Facebook page, HERE.
KitGuru Says: This should be an interesting development. I wonder if we'll see a drastically redesigned head to head placement of the PCs and consoles, or whether it'll be quite a typical glass box that we've seen at many events before. What do you guys think would be the ideal platform for pro-gaming?