Micron Technology has announced that it had begun commercial shipments of GDDR5 chips made using 20nm process technology. The company did not reveal any details, but it is highly likely that Micron initiated shipments of its 8Gb GDDR5 chips several weeks ago.
"We commenced shipments of our first 20 nanometer graphics products," said Mark Adams, president of Micron, during the company's quarterly conference call with investors and financial analysts.
Micron did not disclose technical specifications of GDDR5 chips made using 20nm fabrication process and so far even has not added them into its product catalogue. Keeping in mind that makers of DRAM generally make 8Gb memory ICs [integrated circuits] using their 20nm process technologies to keep die sizes and costs low, it is highly likely that the company initiated commercial shipments of 8Gb GDDR5 chips.
Earlier this year Micron said that it was sampling 8Gb GDDR5 memory ICs with two customers. 8Gb GDDR5 chips can be used for game consoles and graphics cards.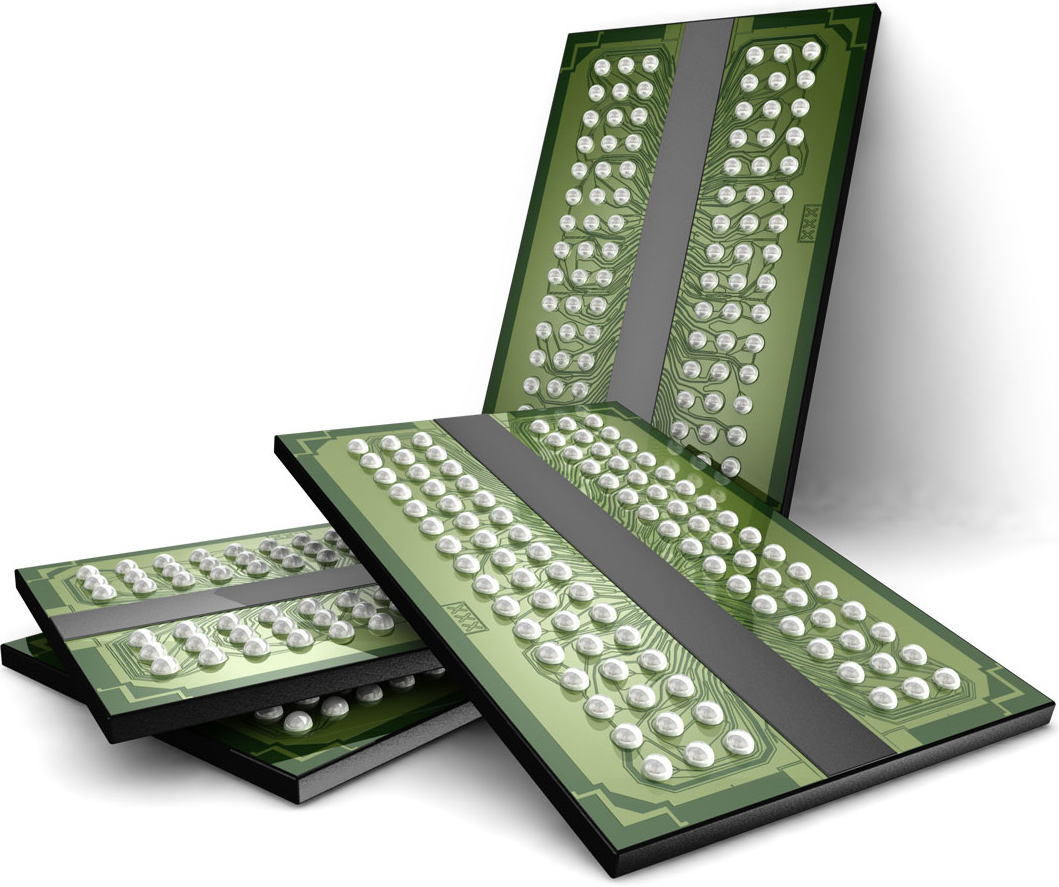 Traditionally GDDR5 memory has been utilized mainly on graphics cards. Nevertheless, the main consumer of GDDR5 DRAM these days is Sony Corp.'s PlayStation 4 video game system, which at present uses 16 4Gb GDDR5 ICs. While 8Gb GDDR5 chips are useful for graphics cards with 8GB of memory onboard, they are even more valuable for the PlayStation 4, which needs 8GB of DRAM and which production costs have to be cut down. Thanks to 8Gb chips, it is possible to simplify printed circuit board design of the console and also save some money on memory chips, precisely what Sony needs.
Micron's revenues for the third quarter of fiscal 2015 were $3.85 billion and were 8 per cent lower compared to the Q2 FY2015 and 3 per cent lower compared to the Q3 FY2014. The company's net income for the quarter was $491 million. Micron's compute networking business unit (CNBU), which sells GDDR5 memory among other things, posted revenue of $1.514 billion and operating income of $266 million. Declines in revenue and profits were conditioned by lower average selling prices due to weak sales of personal computers.
Discuss on our Facebook page, HERE.
KitGuru Says: Samsung has been shipping 8Gb GDDR5 chips in high volume for some time now, but they never showed up on graphics cards, possibly because Sony is the only buyer of such ICs at the moment. Looks like the company is indeed preparing a new version of PS4 with fewer memory chips, a new printed circuit board as well as a new system-on-chip from AMD.