The rumour mill has been spinning this week and today, it churned out some information on AMD's next series of graphics cards. Apparently, we may see AMD launch the Radeon R9 490 and R9 490x at the end of June this year, following on from a preview at Computex, which kicks off at the end of May.
According to a report from Hardware Battle, the Radeon R9 490x will be based on the Polaris 10 architecture, rather than Fiji. Right now, AMD's plans for Fiji are uncertain, while the Radeon Pro Duo dual-Fiji GPU is still set to launch soon, we don't know if the Fury X will continue to be sold on its own or tweaked and re-released as part of the new 400 series.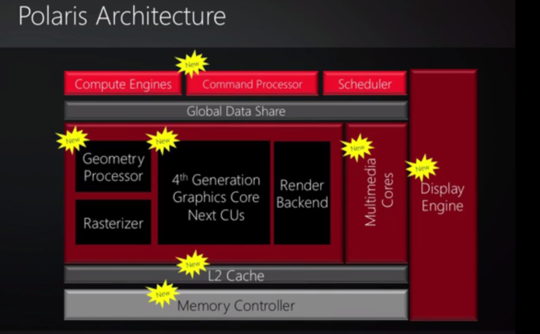 Right now, the R9 490x and R9 490 are set to compete directly with Nvidia's upcoming GTX 1080 and GTX 1070 graphics cards, which have also yet to be officially announced. The big take away here is the Polaris architecture, which AMD claims will deliver a "historic leap in performance per watt" for Radeon graphics cards.
None of this is confirmed yet but Computex isn't too far away so perhaps we will learn more closer to the time.
KitGuru Says: We will have quite a few exciting GPU launches this year with new architecture from both Nvidia and AMD. Are any of you waiting on new cards? Are you planning to upgrade this year?
Via: Videocardz