While we didn't get the GTX 1080Ti launch that rumours had led us to expect at CES this year, it looks like there may have actually been one at the show hiding in plain sight. At the Gigabyte booth this year, the company began showing off a mysterious new 'Aorus' graphics card design, featuring a GPU core that Nvidia will be coming out with "very soon".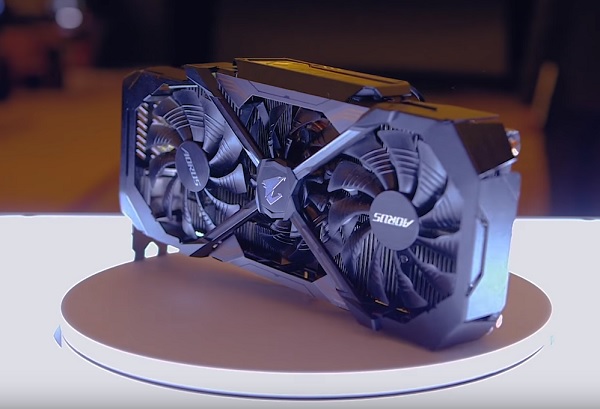 The GPU in question was shown off in a video from HardwareCanucks. Towards the end of the video, we get a peak at an all new Aorus GPU, though the PCB is fully covered so there isn't a ton to look at. The card features two 8-pin PCIe connectors and a beefy heatsink. For I/O you are looking at three DisplayPort, one HDMI and one DVI port. However, there were two additional HDMI ports on the front end of the card, which are there for compatibility with Gigabyte's VR front panel extension accessory.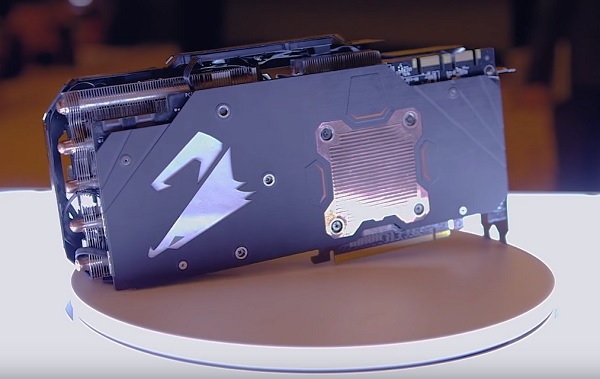 The real juicy information comes from what was said in the video at around 3:40: "This is Gigabyte's new Aorus GPU, which is based upon Gigabyte Xtreme design but incorporates a few minor cosmetic changes. Now I say new because the actual graphics core here is so new that we can't even tell you what it is. Let's just say it will be launching from Nvidia very soon. And the positioning of Aorus as a premium high-end brand matches perfectly with this core's target market".
Given that this is a new Nvidia GPU targeting the high-end market with a new graphics core, chances are its the GTX 1080Ti, unless Nvidia has something else up its sleeve. Now we just need to wait and see if that rumoured March reveal date sticks.
KitGuru Says: All signs appear to be pointing towards this being a GTX 1080Ti and with board partners already looking to show off their cards, the launch shouldn't be too far off. Are any of you guys looking forward to the GTX 1080Ti? Will you be picking one up?