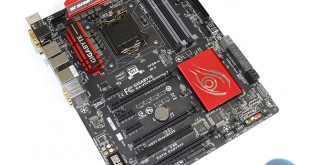 Intel's Z97 chipset has arrived, bringing with it a handful of new features, including native support for PCIe-based storage. Motherboard manufacturers have been busy working on their boards based on the 9-series chipset. As of May 11th, the LGA 1150 socket motherboards with Z97 and H97 chipsets are available to purchase.
We analyse Gigabyte's upper-mid range Z97X-UD5H-BK Black Edition motherboard to see what features it and the Z97 chipset bring to the table.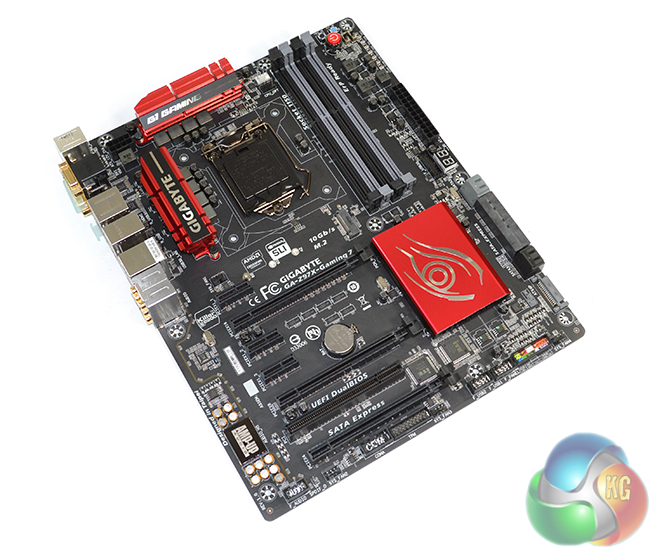 With its Z97X-UD5H-BK Black Edition motherboard, Gigabyte is aiming to provide the upper-mid range market with features that will satisfy gamers and conventional users alike. Hitting an important target zone that Asus exploited with its TUF series motherboards, Gigabyte is building the Black Edition version of its UD5H board around durability and reliability.
The value associated with certified reliability is something that I can understand. Many users are happy to pay-up for the additional peace of mind that their component has already survived high-stress loading, effectively accelerating its electronic components further away from their infancy region in the bathtub curve.
Many people may suggest that such reliability dictates the requirement for workstation-level hardware, although that's not always feasible. For example, I use my personal system on a daily basis for a variety of tasks, from gaming and general web-browsing, to CAD, computational simulation, and programming.
Workstation-level hardware may only suffice for the engineering-tasks that make up less than 50% of my usage. Not necessarily to me personally, but gaming hardware may not appeal to users with a similarly varied workload. This is where Gigabyte's 'hybrid' Z97X-UD5H-BK Black Edition motherboard has an opportunity to prove its worth.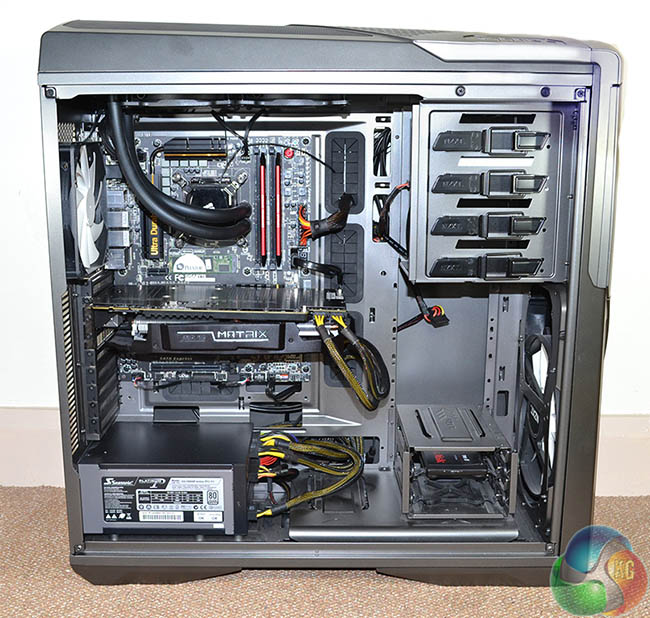 Key features for the Z97X-UD5H-BK include SATA Express and M.2 connections, support for multi-VGA configurations, a Killer E2200 series NIC partnered with Intel's I217-V, and a Realtek ALC1150-based audio system. Reliability aspects include 10K black capacitors, International Rectifiers power controllers, a 2 Oz copper PCB, onboard voltage reading points, and Gigabyte's patented Dual BIOS.
Certified for reliability by undergoing a 168-hour stress test and backed up by a 5-year warranty, can Gigabyte's £174.95 Z97X-UD5H-BK Black Edition motherboard prove its worth through our critical analysis?
The Z97 Chipset
To consumer audiences, the most important new feature that Z97 brings with it is native support for PCIe 2.0 x2 M.2 storage devices with speeds of up to 1GBps. Other features include enhanced security and updated storage support (based around PCIe SSDs).
Motherboard Features:
Durable components.
Safe design.
10Gbps M.2 connector.
10Gbps SATA Express connector.
Killer E2200 series NIC.
Intel LAN.
Realtek ALC1150.