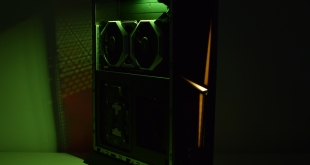 MSI's Trident line of PCs has been around for some time now, and it is known for cramming the latest hardware into very small packages. That is exactly what we get with the Trident X we are reviewing today, as it uses both the Intel i7-9700K and Nvidia RTX 2080, in a case that has a total volume of just over 10 litres. For £2699, what compromises – if any – have been made, and is it worth buying?
Watch via our Vimeo channel (below) or over on YouTube at 2160p HERE
Note: if the above images are not displaying properly, you may need to disable your ad block software as they are known to interfere with our display code.

Specification:
Operating System: Windows 10 Home
CPU: Intel Core i7-9700K
Chipset: Intel Z370
Storage: 1x Samsung PM981 512GB NVMe SSD, 1x 2TB HDD
System Memory: 2x 16GB DDR4 2666MHz DIMMs
Graphics: MSI GeForce RTX 2080 Ventus
Sound: 7.1 Channel HD Audio with Nahimic audio enhancer
Front I/O: 1x USB 3.1 Gen1 Type C, 1x USB 2.0 Type A, 1x USB 3.1 Gen1 Type A, 1x Mic-in, 1x Headphone-out
Rear I/O: 1x PS/2 Combo Port, 2x USB 2.0, 1x DP out (1.2), 1x HDMI out (1.4), 1x USB 3.1 Gen2 Type A, 1x USB 3.1 Gen2 Type C, 2x USB 3.1 Gen1 Type A, 1x RJ45, 5x Audio jacks, 1x Optical S/PDIF out
Wireless LAN: Intel® Dual Band Wireless-AC 3168
Bluetooth: 4.2
LAN: Intel I219-V
PSU: Modular 650W 80 Plus Gold Certified PSU
Cooling System: Fan Cooler
Volume: 10.36 Litre
Dimension: 129.74 x 382.73 x 396.39 mm
Weight (N.W./G.W): 6.55 KG / 9.5 KG
Accessories: 1x Manual (optional), 1x Quick guide, 1x Warranty card, 1x Power cord
The first thing you will notice about the MSI Trident X is just how diminutive it is. Measuring 129.74 x 382.73 x 396.39 mm, it is not even 13cm across and sits under 40cm tall. For comparison's sake, the Xbox One X measures 299.97 x 239.77 x 59.94 mm, so the Trident X is still bigger across every dimension, but for a gaming PC with this kind of power, it is impressively compact.
That being said, you do have to stand the case upright on its little stand – it would be nice to lay it flat and place it under a TV, for instance, and use it as a HTPC, but the way MSI has done the internal design, you would be cutting off airflow for either the CPU or the GPU/PSU if it was laid flat.
It is also worth noting MSI gives you a choice of side panels – steel or tempered glass, as you can see above. The tempered glass panel is even installed via a hinge, so it opens like a door, giving you an easy way to get into the system. The thing I don't understand, however, is why the tempered glass panel is a replacement for the panel on the right hand side of the system. The majority of us sit our PC to our right, so it is logical the tempered glass should be on the left hand side of the system, allowing you to see inside while sat at your desk. With MSI putting the glass on the right of the system, you'll only see it once you get up and walk off.
Once all the panels are off, however, we can see how MSI has laid out the internals of the Trident X. This machine uses MSI's Silent Storm Cooling 3, so what that means is the core components (CPU and GPU) are housed separately, so one doesn't heat up the other and vice versa.
In practical terms, this means the RTX 2080 graphics card is positioned horizontally at the top of the left hand side of the system, connected to the motherboard via a PCIe riser, whereas the i7-9700K and Z370i Gaming Pro Carbon AC motherboard are at the bottom of the right hand side of the system. The power supply is positioned in the same chamber as the graphics card, with the fan facing outwards to draw cool air in.
I think it's overall a neat design and while the proof is in the pudding when it comes to thermals (which we will test later), it is a smart way of reducing the system's overall footprint. The components are all off-the-shelf parts, too, so you could upgrade them down the line to breathe more life into this PC, although due to the compact nature of the chassis, that would seem to be a bit fiddly.
Other components we have not yet mentioned include a 512GB Samsung PM981 NVMe SSD – the OEM equivalent to the popular 970 EVO – as well as a 2TB hard drive. There's also 32GB of 2666MHz memory, which sadly is of the plain PCB variety – meaning it is a fairly ugly green colour, though in fairness you can hardly see it thanks to the CPU cooler. The power supply is a 650W SFX unit, rated 80+ Gold.
Following on from a look at the hardware, CPU-Z confirms our CPU is indeed the i7-9700K (8 cores/8 threads), with 32GB RAM at 2666MHz plugged into the Mini-ITX MSI Z370i Gaming Pro Carbon AC. Our graphics card is MSI's Ventus RTX 2080 model, with a rated boost clock of 1800MHz.Performance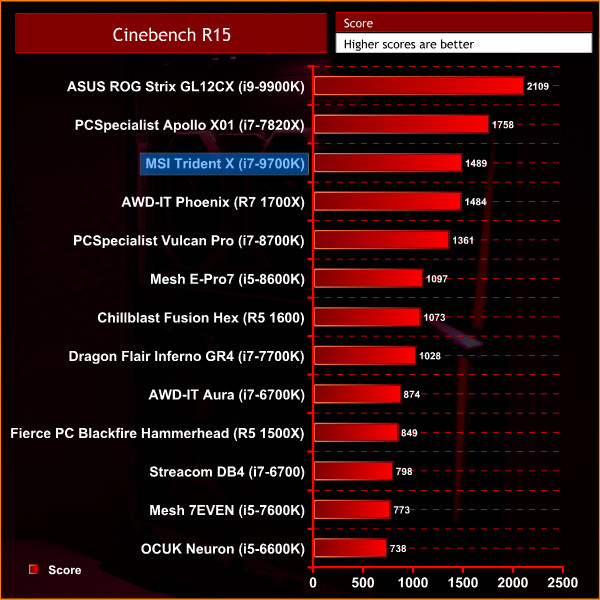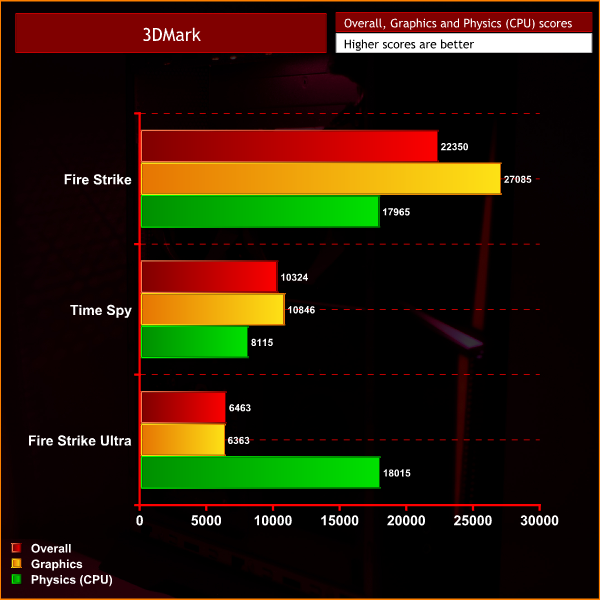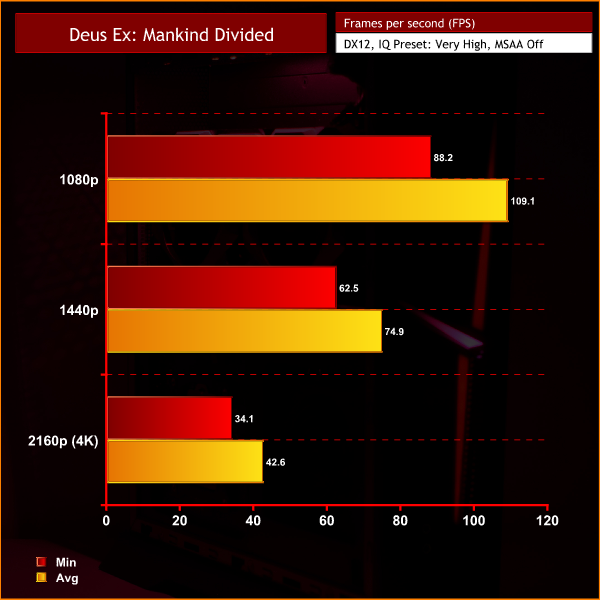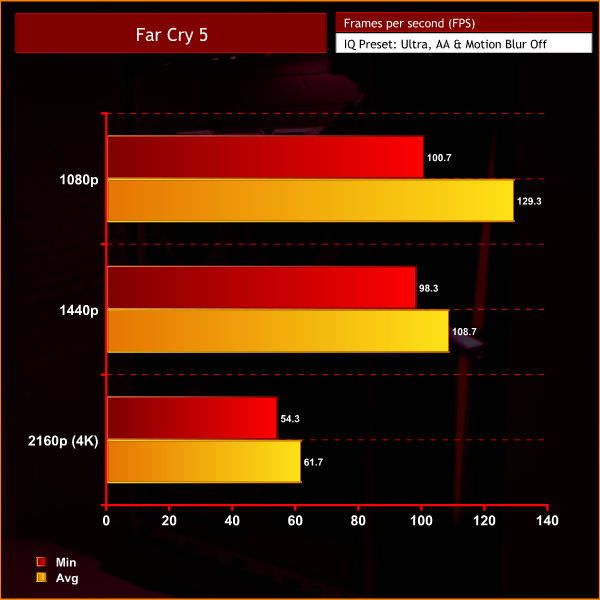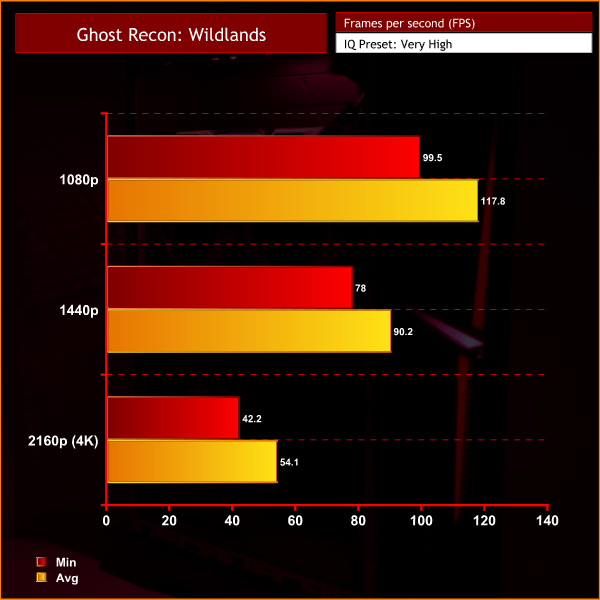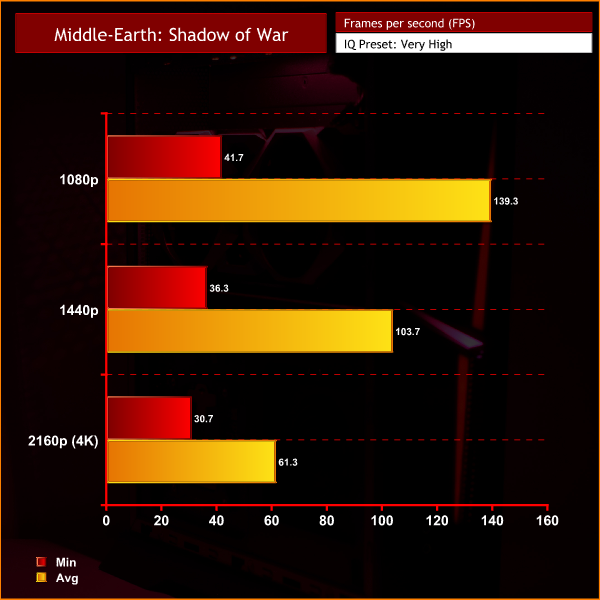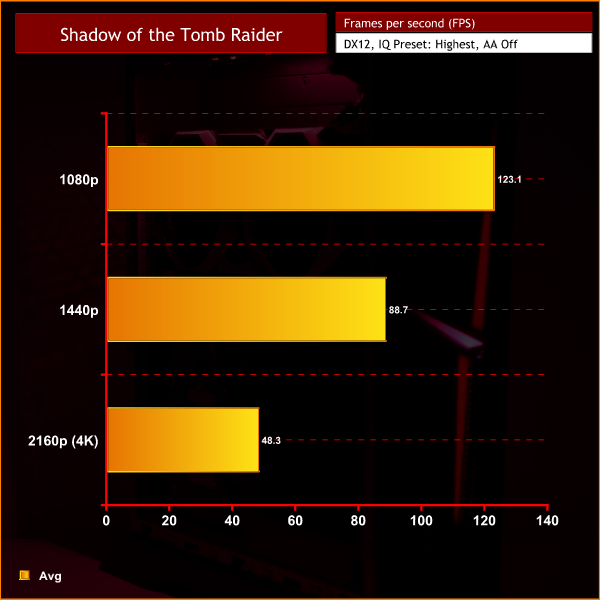 Performance Overview
As we would expect, the combination of i7-9700K and RTX 2080 thunders along at quite a pace. In fact, if we compare some benchmarks to the more expensive ASUS ROG Strix GL12CX that I reviewed recently – that system uses the 9900K and RTX 2080 – we can see that moving from a 9900K to a 9700K makes essentially zero difference when it comes to gaming. The Trident X even outperforms the bigger GL12CX as the Ventus RTX 2080 used here is a factory overclocked model, when the Turbo 2080 used with thee ASUS system is clocked at reference speeds.
You do see the performance hit when running CPU-only tasks like Cinebench, as the 9700K scores about 600 points less than the 9900K. It is also worth mentioning that the 9700K used with the Trident X has not been overclocked, so out of the box it runs with an all-core turbo speed of 4.6GHz.
Even then, 8 physical cores at 4.6GHz is still impressive in a very compact system like this one, and as we mentioned, you get excellent frame rates when gaming across all resolutions – even at 4K, we averaged over 40FPS across all 5 games tested.Cooling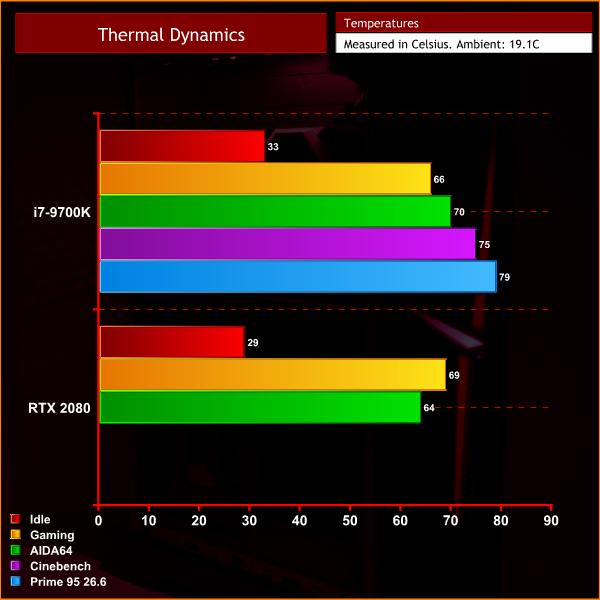 We ran a number of tests to stress the Trident X to the limit, and I have to say it performs very well in the thermal department. Yes, it benefits from the fact that MSI did not overclock the CPU, but it is still an 8-core chip running at 4.6GHz across all cores – and to see it peak no hotter than 79C, even in Prime 95 (version 26.6) is mighty impressive for a system this compact. That's a worst case scenario as well – if you're only gaming, the CPU won't go above 66C.
The GPU, too, ran no hotter than 69C when playing Shadow of the Tomb Raider at 4K, and that was with the core clock sat between 1845-1860MHz which is a pretty good result for an RTX 2080.
Noise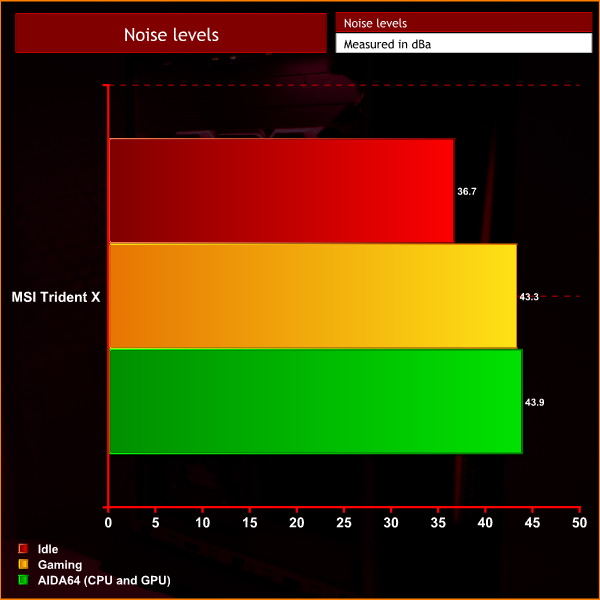 What impresses me most about the Trident X, however, are the noise levels – it is a very quiet system. With our sound meter positioned 1 foot away from the case, peak noise output did not exceed 44dB, meaning it was really very easy on the ears. In comparison, the ASUS GL12CX we have already mentioned peaked at over 60dB – making it significantly louder, despite the fact it is a much bigger machine.
I have to say, this is a very good bit of engineering from MSI. It's a very compact system, yet the temperatures are very good and the system is really very innocuous in terms of its noise levels. I had a bad experience last time around when looking at the Aegis 3 as that was very whiny, but the Trident X is just a gentle whirr that really isn't very bothersome at all.
Power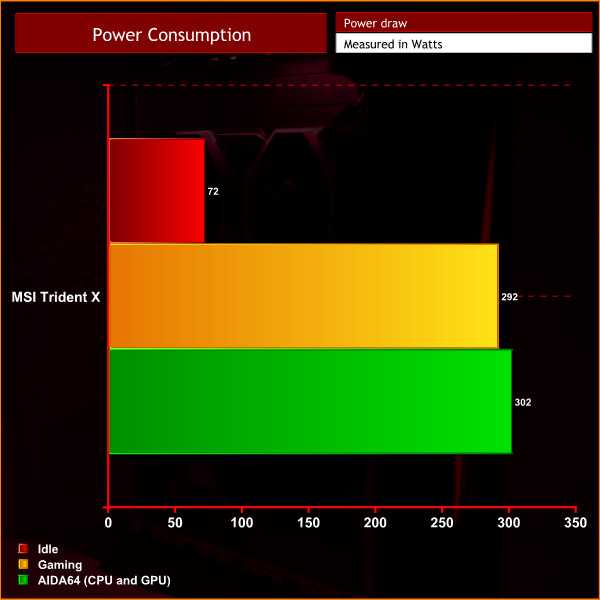 Lastly, we come to power consumption. Here, the Trident X drew about 290-300W under load, whether it was while gaming or being stressed in AIDA64. This means the PSU is operating at just under 50% load ensuring high levels of efficiency. There is also ample headroom if you want to upgrade either the CPU or GPU down the line, though there is obviously no scope for SLI as this is an ITX rig.The last system I reviewed from MSI was the Aegis 3, and although competent, it really didn't have a wow factor. The Trident X, on the other hand, is an all-round impressive machine I would be very happy to own myself.
Starting with the look and design of the machine, it's very compact considering the hardware used inside, with a total volume of just over 10 litres. If you're pressed for space, this will sort you out without any compromises when it comes to the hardware used inside.
That's because it still packs in an Intel i7-9700K and Nvidia RTX 2080. Yes, the CPU isn't overclocked, but it still operates at 4.6GHz across all cores – and if you look at our gaming benchmarks on the second page, you can see that this system can really shift. I'd say it is best suited to 1440p gaming with a high refresh-rate monitor, but you will still average over 40FPS at 4K.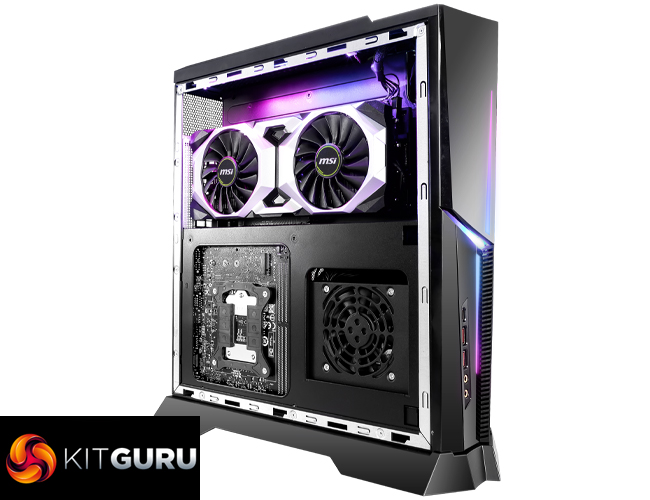 Considering the fast hardware used inside this diminutive chassis, it is very impressive that the Trident X stays as cool and quiet as it does – if you stick this under your desk when gaming, you will hardly be able to hear the fans spin. Coming from the Aegis 3 which proved a bit whiny, the Trident X is overall very easy on the ears – which is again impressive considering the small nature of the machine.
For me, this machine ticks all the boxes – it is good-looking, very compact, fast, while it also runs cool and quiet. If I were to nitpick, yes it is a strange decision to have the tempered glass panel mounted to the right hand side of the case, while I would have also preferred the RAM to have some kind of heatspreader instead of the plain green PCB DIMMs used here – though that is very minor as the RAM is all but obscured by the CPU cooler.
The biggest drawback, however, is the pricing. At £2699 the Trident X is not ridiculously overpriced, but according to my calculations it is around £700 more expensive than building a similar system yourself. We can usually expect a premium of maybe £300 to be added to a pre-built system, considering it is built, shipped and covered by warranty for you. I also appreciate you are paying for the smaller form factor with the Trident X, but even so – a mark up of £700 is a bit steep.
That being said, the MSI Trident X is still a mighty fine machine – like I said, it ticks all the boxes for me. If you are looking for a compact and all-round impressive system, this will do you very nicely. You will just have to accept the fact that you are paying a fair bit more than the total cost of the components.
You can pre-order the Trident X, with 9700K and RTX 2080, for £2699 from Curry's HERE.
Pros
Very compact.
Fast hardware inside.
Thermal performance is not a problem despite the small size of the machine.
Very quiet for a gaming PC.
Off the shelf hardware so no difficulty to upgrade down the line.
Cons
Tempered glass panel on the right hand side of the machine seems odd.
Plain green PCB memory.
A fair bit more expensive than the total cost of all the components.
KitGuru says: The MSI Trident X is an excellent machine with good all-round performance and very low noise levels. It doesn't come cheap, but this one of the best compact pre-built systems I have reviewed.