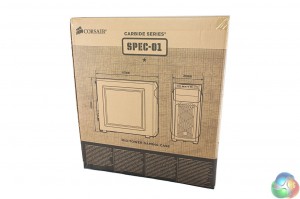 The DinoPC Magma Wrath GTX 770 ships inside a Corsair Carbide SPEC 01 box, their mid tower gaming case box. We need to point out that if you buy this system you will also get a
Iiyama XU2390HS 23″ Slim Bezel LED
Gigabyte Force K3 Keyboard
Gigabyte Force M7 Mouse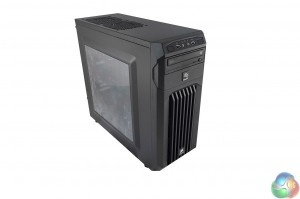 The Carbide Series SPEC 01 chassis is a good looking gaming case and is reasonably light weight and easy to carry around.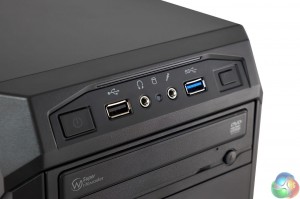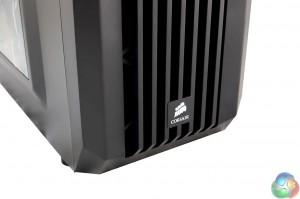 The front of the Corsair case has a power and reset button, alongside a headphone and microphone jack and a USB 3.0 and USB 2.0 port.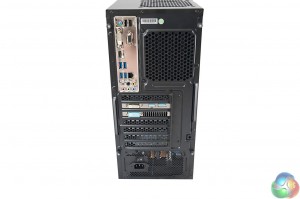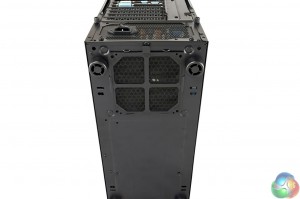 It is important to ensure you hook your monitor into one of the connectors on the discrete graphics card, not the motherboard. DinoPC should really cover the HDMI and DVI motherboard ports when they ship, rather than those on the GTX 770. This could catch out very inexperienced users.
The power supply vent is filtered to help prevent excessive dust entering the chassis.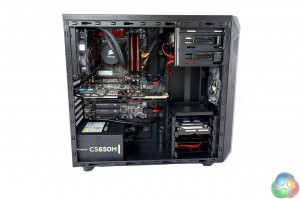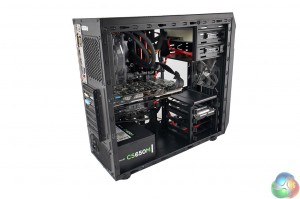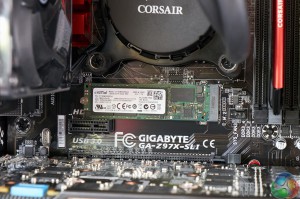 The system build is tidy and we can see DinoPC are using the Gigabyte GA-Z97X-SLI motherboard with a M.2 SSD fitted above the graphics card.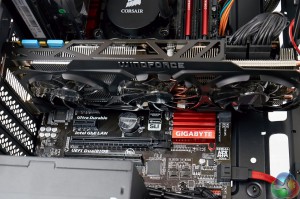 The system features a high grade triple fan Gigabyte GTX770 Windforce graphics card.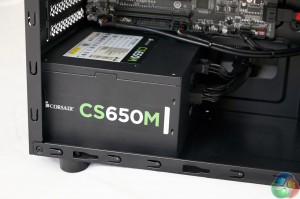 I have to admit I was a little surprised to see a budget oriented Corsair CS series power supply used in this system. Not a bad power supply by any means and you can read our full review from November 20th 2013, over here.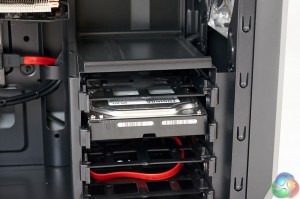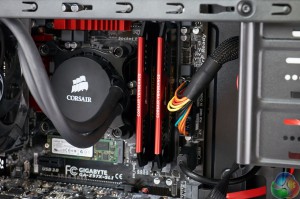 DinoPC are using Corsair Vengeance memory in this system – which has always performed well for us in previous reviews.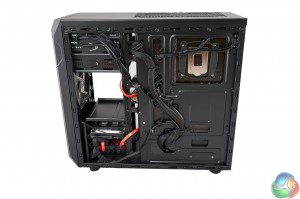 The other side of the case hides the majority of the cabling – stashed well from view under normal circumstances.