CPU Performance
Blender 2.92: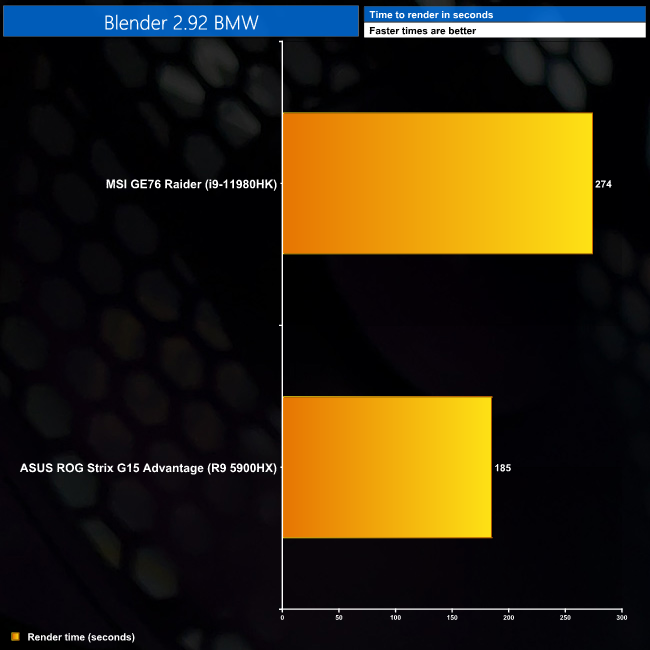 Cinebench R23: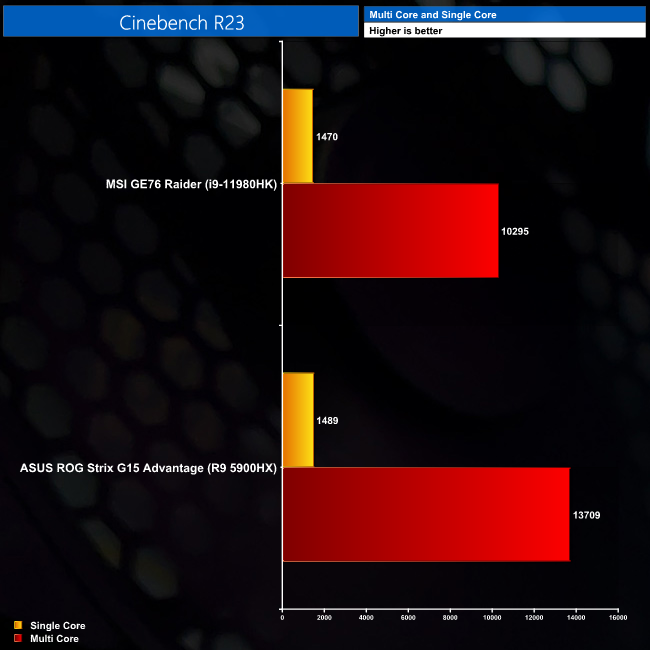 Handbrake: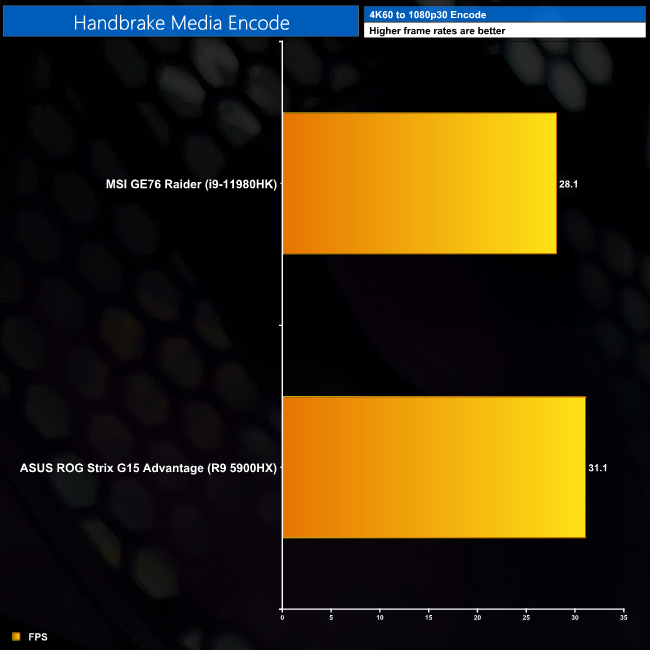 CPU Performance Summary:
There's no doubt that Intel's i9-11980HK CPU is capable, but AMD's Ryzen 9 5900HX is the faster chip for CPU-only workloads. It renders the Blender BMW scene in just over two-thirds of the time it takes the i9, while Handbrake encoding is also 10% faster. Cinebench's multicore score shows a healthy lead for Ryzen, but the singlecore metric is much closer, with almost nothing to split between the two CPUs there.
Memory Performance
AIDA64: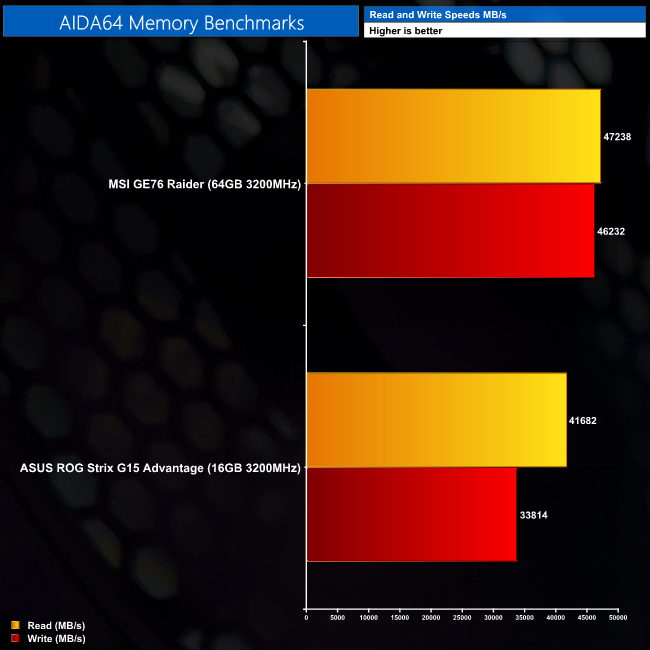 Memory bandwidth is solid with the GE76 Raider, delivering reads and writes around the 46000-47000MB/s mark. This is clearly superior to the results posted by the ROG Strix G15 Advantage as a result of that laptop using memory modules with poor secondary timings.
Drive Performance
CrystalDiskMark: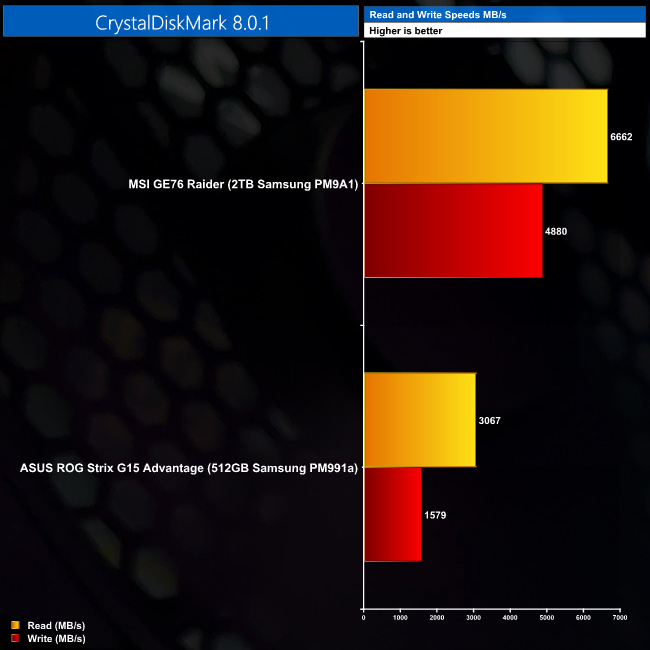 MSI has opted for the PCIe 4.0 PM9A1 SSD with the GE76 Raider, delivering highly impressive speeds. It may not be as fast as the likes of the 980 Pro or WD SN850, but for a laptop drive it is very quick indeed.