Arctic is widely known for its CPU coolers and PC case fans but the company  has had its own line of headphones for quite some time. Today we will be taking a look at Arctic's new P324 BT headphones, offering 20 hours of wireless playback over bluetooth in a sporty design.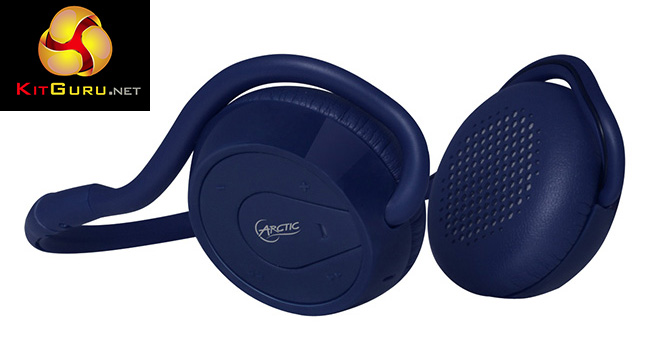 The Arctic P324 BT headphones don't come with a traditional headband, opting for a neckband instead. This is supposed to make them easier to use while your out and about or taking part in sports.


Features:
Six different colours.
400 mAh battery.
20 hours of wireless playback per charge.
400 hours standby time.
Compatible with all Bluetooth devices.
28mm drivers.
Neckband.
10m BlueTooth range.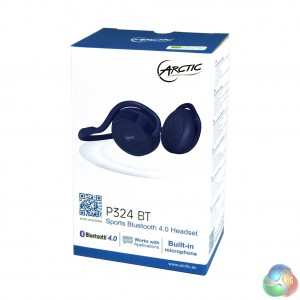 The Arctic P324 BT headphones ship in a very compact box, making it immediately clear that they are foldable for tighter storage.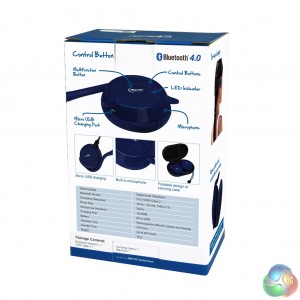 The back of the box gives a quick tour around the headphones, pointing out the different buttons and charging port. The full list of technical specifications is also listed.
The P324 BT headphones come packaged in a nice little carrying case, so you have a place to store them after use. The case also contains a Micro USB charging cable.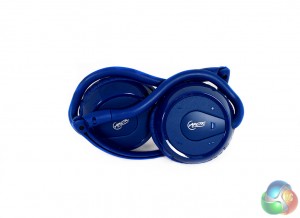 As you can see, our model came in blue but you can also buy the P324 BT in black, white, lime green, pink and purple.
The neckband is quite thin and the ear cups are designed to hook over your ears for stability while moving around a lot. The ear cups themselves use a leatherette/faux-leather material for padding.
Now lets dive in to performance and comfort over on the next page…
When it comes to headphones, comfort is always important. While neckband headphones aren't exactly new, they aren't common either as they can be quite uncomfortable due to the force applied to your ears. The P324 BT headphones do not solve this problem unfortunately.
After extended periods of use, I did find my ears getting a bit sore due to the force of the over the ear hooks. Over time, I did get used to wearing them but if your ears are particularly sensitive, then this is worth watching out for.
That said though, I do think that there is sufficient cushioning on the ear pads themselves. As far as neck band style headphones go, the design is on par with other options out there.
So why would Arctic choose a neckband design over something objectively more comfortable? Well these headphones are specifically made for those who live an active lifestyle. Not everyone likes ear buds, but you couldn't exactly go for a run with a traditional pair of over the ear headphones as they would just fall off.
With this in mind, the Arctic P324 works very well. I took these out in to the wild myself with a little help from my sidekick, Oscar (my dog). While running around, the ear hooks do a good job of keeping the headphones in place, I did not feel like they were slipping off of my head at all during use.
The fact that these headphones are wireless is an added bonus as it means you won't have any cables flailing around. I found wireless battery life to be very impressive as well. Assuming that you go out for an hour or so with these on each day, then you could easily make it through a week on a charge.
That wraps it up for comfort and usability. To round things off, lets talk about sound quality. The P324 BT headphones are very capable in this aspect, although there is only so much you can expect from a £20 pair of headphones.
Listening to podcasts was a joy with voices sounding accurate and clear. However, listening to more complicated tracks can reveal some flaws. I found that while listening to songs from the likes of Blink-182 or Bowling for Soup, the P324 comes across as very bass heavy. The sound also gets a bit 'muddy' at times as the drivers struggled to clearly produce sounds in the mid to high frequency ranges.
This trend isn't limited to one genre though, these sound characteristics were consistent across the board.
Like I said though, there is only so much you can expect from a £20 pair of headphones. These are common flaws that you will find in many of the budget offerings available on the market. Overall, I preferred the sound coming from the P324 headphones compared to my generic Apple ear pods, which I usually use while I am out and about.
This is a sports headset through and through, you won't want to really use these for gaming. However, for casual music listening while you are on the move, these work very well.
Overall, I am impressed with the Arctic P324 BT headphones, although it is easy to see that they are designed to fit a specific use case. You won't want to use these for sitting at your PC but if you live a fairly active lifestyle, play sports, or spend a lot of time walking your dog, then these headphones are worth looking into.
Neckband style headphones are traditionally not great for comfort. The P324 has sufficient cushioning on the ear cups but the hooks that keep them in place can become uncomfortable at times.
Wireless range and battery life was excellent, I did not experience any drops in signal and I managed to make it through a week with these on a single charge, using them for an hour or so each day.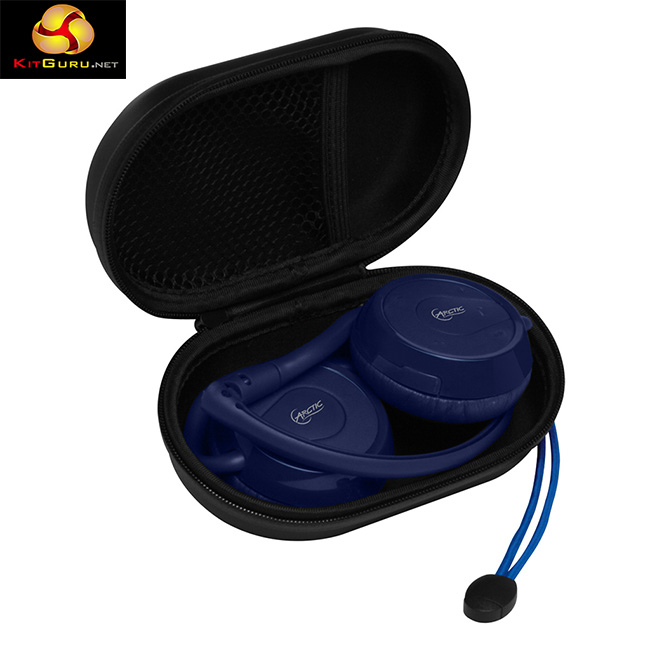 Sound quality is about as good as you could expect from a budget pair of wireless headphones. That said, in specific circumstances the bass can be quite over-powering, resulting in a warm, somewhat bloated sound signature. All in all, I do prefer these headphones to many generic ear buds I have used, including my Apple ear pods.
You can buy the Arctic P324 BT Headphones from Amazon for £22.99, which I feel is a fair price. Sound quality is as good as you could expect and the neckband design will come in handy if you are planning on exercising fairly regularly.
Pros:
Excellent battery life.
Secure fit.
Wireless.
Cons:
Ear hooks can get uncomfortable.
KitGuru Says: If you need a wireless pair of headphones for your morning jog, then the Arctic P324 BT headphones are worth owning.