One of the promises of USB-C was that it could be the "one cable to rule them all" for hooking a notebook to a monitor. The bandwidth available is enough for 4K video, and the power delivery potentially sufficient to power and charge a laptop. But not all USB-C connections offer this ability. Fortunately, the Philips Brilliance 329P9H includes USB-C that meets all the requirements. So you can dock your notebook with a single wire, and that's not the only cutting-edge feature this screen has to offer.
For a start, this is a large 31.5in 4K screen, like the Iiyama ProLite XB3288UHSU-B1, so has plenty of pixels on offer. However, unlike the latter, an IPS panel is used rather than VA. This means that whilst maximum brightness is a higher 350cd/m2, contrast is rated at a lower 1,300:1 – a typical characteristic of IPS versus VA. Pixel response is also a relatively pedestrian 5ms.
The video input selection is generous, with two HDMI connections and DisplayPort. There's even a DisplayPort output for cloning the screen. Star of the show, obviously, is the USB-C connection, which can deliver up to 65W to an attached device so that your laptop can receive power at the same time as it is delivering both video and data connectivity to the screen.

Alongside the powered USB-C connection, there's a four-port USB 3.1 Type A hub, with one of the ports supporting fast charge. Rounding off the conveniences, there's a minijack audio output, 3W stereo speakers and a 2Mpixel webcam built in.
This is an incredibly adjustable monitor. The height variation is huge, you can rotate into portrait mode (which the Iiiyama ProLite SB3288UHSU-B1 can't do), the swivelling is nearly 180 degrees in either direction, and the tilt range is very good as well.
However, there is an obvious downside with this screen – the price. Where Iiyama's ProLite SB3288UHSU-B1 is available for a reasonable £400, this screen costs over £1,000, presumably thanks to its IPS panel. So let's find out if it's worth the extra money.
Specification:
Screen size: 31.5in, 16:9 aspect
Native resolution: 3,840 x 2,160
Refresh rate: 80Hz (60Hz in 4k)
Panel type: IPS
Contrast ratio: 1,300:1 (typical)
Brightness: 350cd/m2
Response time: 5ms Grey-to-Grey
Display inputs: 2 x HDMI 2.0, DisplayPort 1.2, USB-C 3.1 Gen 2
USB hub: Yes, 4 x USB 3.1 (one fast charge)
Tilt: 5 degrees forward, 25 degrees backward
Raise: 180mm
Swivel: 175 degrees left and right
Portrait mode: Yes
Other: Minijack audio output, stereo 3W speakers, 2Mpixel webcam, USB-C power delivery up to 65W, LAN
Retail Price: £1,025.75 (inc. VAT) – be aware as we went to press Philips told us the price has dropped to £800.
The Philips Brilliance 329P9H is another business-oriented screen that comes in a somewhat nondescript brown cardboard box.
Inside, as well as UK and EU power cords, there are DisplayPort and HDMI cables plus two types of USB cable – one Type-C to Type-C, the other Type-A to Type-C – so you can connect the upstream signal whether you have USB-C or not on your host PC.
The 329P9H has a clean, business-like look. The Philips logo on the bottom actually rotates forwards and backwards, so you can have it visible or not, depending on taste. The appearance is mostly black plastic, apart from the silver front of the stand. There are cable tidy clips on the rear of the stand as well.
The adjustment potential is about the best we've seen in a monitor. You can tilt it 5 degrees forward and 25 degrees backward. You can almost turn the screen all the way round on its stand. However, it doesn't just completely rotate. Instead you get 175 degrees of swivel left and right, which is close enough.
The height adjustment is a whopping 180mm, where most screens offer 100-130mm. It's also possible to pivot the screen 90 degrees into portrait mode, a feature missing from Iiyama's ProLite SB3288UHSU-B1.
There's a 2Mpixel webcam on the top of the screen, which sensibly can be popped in and out with a push. This means you can enforce privacy if you're worried about your webcam being used illicitly for spying, but enable it when you want to make a video Skype call.
All the ports are in the same place on the rear of the panel, with just the power connection at the other end, alongside a physical switch. There are two HDMI 2.0 ports, then a DisplayPort 1.2. The USB-C connection next to that has many functions. It supports a video signal via USB-C DisplayPort Alt mode, but can also deliver 65W to an attached device. It acts as the upstream connection for the four-port USB 3.1 hub, one port of which supports fast charging (the yellow one).
The Ethernet port between the hub and USB-C port is not a management port, but a proper Gigabit LAN connection. In other words, with a compatible notebook, you can plug in just one USB-C cable to charge your laptop, and this will also allow the notebook to connect to a wired network, USB peripherals, and deliver video to the screen.
This could be very convenient indeed. However, it's worth noting that if you use a 4K video signal at 60Hz over USB-C, the hub will operate at USB 2.0 speeds. If you want USB 3.1 performance, 4K can only be displayed at 30Hz.
The DisplayPort next to the USB hub is a clone pass-through, so you can have multiple screens driven by one DisplayPort input. Finally, there's an analog audio minijack for headphones or external speakers, although the panel has 3W speakers built in.
This is a great collection of connectivity, although we would have liked at least a couple of the USB Type-A ports more conveniently located on the side of the screen for anything you want to attach temporarily, such as a USB memory key.
Although joysticks are increasingly trendy for menu control on monitors, Philips has taken the more traditional route of offering a range of buttons, in this case five.
The bottom button merely toggles power, so we'll move immediately to the other buttons.
Pressing any of the other buttons calls up this mini menu on the side of the screen.
Once you press any of the OSD buttons with the mini-menu visible, you're met with this navigation menu, so you know which button performs which function to get you through the levels.
The actual menus then appear in the middle of the screen. The top-most button calls up the SmartImage presets, which include EasyRead, Office, Photo, Movie, Game, Economy, LowBlue Mode and SmartUniformity, although the default is Off. This is a reasonable range for everyday productivity tasks.
The next two buttons down have customisable functions, but by default the second from top lets you choose the audio source from the various digital video inputs – although only sources that are actually connected will be listed.
By default, the second User button calls up a list of inputs, so you can choose between them manually. In this case, the options will still be there even if there is no connection.
Finally, we get to the button just above the power button. This reveals the main menu, with the first submenu being the PowerSensor. This feature (off by default) uses sensors on the front of the monitor to detect if you're sitting at your desk. If it thinks you aren't, the monitor will be turned off to save power.
LightSensor is also intended to reduce power consumption. It detects ambient light levels and adjusts brightness accordingly.
The next submenu lets you toggle LowBlue Mode to reduce eye strain.
There's another route to change the input manually via the menu – useful if you've changed the function of the button dedicated to this function.
The Picture submenu is the first to contain a lot of different options. You can choose the format the screen uses to display its picture. You can adjust brightness, contrast, and sharpness. SmartResponse is a pixel overdrive system to improve response, and SmartContrast dims or increases the backlight to create an artificially higher contrast than the panel can natively display.
The Gamma options include 1.8, 2.0, 2.2, 2.4 and 2.6, with a default of 2.2. Pixel Orbiting imperceptibly moves pixels to prevent burn in. Over Scan is a vestige from the days of analog inputs, where blank edges of the video signal needed to be obscured by magnifying the picture. We doubt you'll ever use it.
Various picture-in-picture and picture-by-picture options are available for displaying two videos signals onscreen at once.
If you scroll down further in the main menu, more options appear. The first is Audio, where you can adjust volume, mute sound, or choose between the source options if more than one is available.
The Color submenu gives you options to choose a colour temperature preset, with 5000K, 6500K, 7500K, 8200K, 9300K and 11500K values. Alternatively, you can select sRGB mode or adjust red, green and blue separately via User Define.
There are 20 different language options for the OSD.
You can choose the OSD's transparency and how long it remains onscreen, but not its position. The OSD Settings section is also where you can reconfigure the two User buttons from their default functions, although only a few alternatives are available for each, not the whole set of menu parameters.
By default, the USB hub operates in 2.0 mode so that you can have a 4K 60Hz video signal over USB-C. If you bump this up to 3.1, the 4K refresh drops to 30Hz. By default, the USB Standby Mode is off, but if you turn it on you will still be able to charge USB devices even when the monitor is otherwise powered down.
Finally, the Setup section lets you configure sundry options like whether the monitor will tell you what resolution it is displaying, the DisplayPort level to use, and you can also see the current signal input parameters. This is where you can reset the screen back to default as well.
Overall, whilst there is a decent level of image and picture adjustment available, the fact you have to wade past quite a few other options to get to these sections shows that this screen isn't necessarily aimed at regular picture customisation. Putting the SmartImage presets permanently a couple of key presses away shows these are meant to be the focal point instead. But at least you can adjust things as you like if you want to.
Our main test involves using a DataColor Spyder Elite 5 Colorimeter to assess a display's image quality. The device sits on top of the screen while the software generates colour tones and patterns, which it compares against predetermined values to work out how accurate the screen is.
The results show –
A monitor's maximum brightness in candelas or cd/m2 at various levels set in the OSD.
A monitor's contrast ratio at various brightness levels in the OSD.
The brightness deviation across the panel.
The black and white points.
The colour accuracy, expressed as a Delta E ratio, with a result under 3 being fine for normal use, and under 2 being great for colour-accurate design work.
The exact gamma levels, with a comparison against preset settings in the OSD.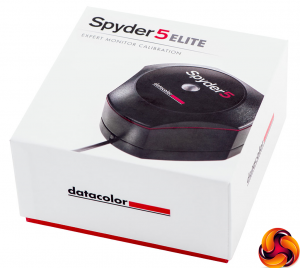 We first run this test with the display in its default, out-of-the-box state, with all settings on default. We then calibrate the screen using the Spyder software and run the test again.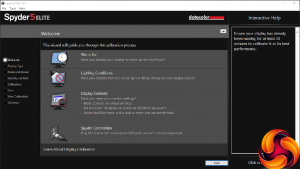 We always test the display subjectively on the Windows desktop, using it for general tasks such as browsing and word processing, and with games as well, even if the display is not intended solely for that purpose.
We pay careful attention to any artefacts, ghosting or motion blur, and enable any gaming-specific features, such as adaptive-sync settings like G-Sync or FreeSync, using a compatible graphics card in our test PC.
We performed the quality tests on the 329P9H at its native 3,840 x 2,160 resolution in the default mode using the HDMI connection. Our test system was equipped with an AMD Radeon Vega Frontier Edition graphics card.
Things get off to a promising start with a decent gamut reading of 100 per cent sRGB and 80 per cent of AdobeRGB.
However, brightness uniformity is merely mediocre, with the top edge being the most aberrant.
Colour uniformity is also quite deviant, particularly as the brightness increases.
The 329P9H slightly exceeds its 350cd/m2 brightness rating, hitting 359.3cd/m2 at its top 100 per cent setting (which is the default). The brightness increases in a fairly uniform fashion, although zero per cent is a still quite bright 86.3cd/m2.
The white point is reassuringly stable across the range at 7400K, only increasing slightly to 7500K, although these readings are higher than the default setting is supposed to be, which is 6500K. Contrast is as expected for an IPS panel – hovering around the 900:1 mark, apart from when the brightness level reaches zero.
The SmartImage presets provide a decent range of options. EasyRead is very similar to the default mode, using full brightness and contrast, but a cooler 8100K white point than the 7400K you get out of the box. Office mode keeps the 7400K white point and 930:1 contrast, but drops the brightness down to 277cd/m2. Photo mode, however, is exactly the same as the default settings, with full brightness, full contrast, and the standard 7400K white point.
Movie mode takes the usual tactic of cinema-watching presets, with a very cool 8900K white point. The contrast is reduced slightly to 890:1, and the brightness drops to 255cd/m2. Game mode opts for the top 930:1 contrast, but with a cool 8100K white point and reduced 270.2cd/m2 brightness. Economy mode naturally drops the brightness right down to 142.3cd/m2, with a lower contrast of 860:1, but a standard 7400K white point.
LowBlue Mode unsurprisingly has the warmest white point, at 6200K, but also the highest contrast at 960:1 and highest brightness at 369.3cd/m2, noticeably above the panel's rating. Finally, SmartUniformity is a bit of an oddity. The brightness is a midrange 213cd/m2, and the white point of 7200K is close to standard. But contrast has dropped considerably to 550:1.
The gamma options don't provide quite the uniform range we would have hoped for. The 1.8 setting is spot on, as is 2.0, but the 2.2 setting under-reports as 2.1, and 2.4 as 2.3. Then the 2.6 setting is spot on again at 2.6.
We had hoped that a professional screen costing this much and using an IPS panel would blow us away with its colour accuracy, but we have to admit being a little disappointed with the merely decent average deviation of 2.94. The 329P9H was therefore an obvious candidate for calibration using the Spyder system.
No change to the gamut, which remains a good 100 per cent of sRGB and 80 per cent of AdobeRGB.
We only retested the 2.2 gamma setting, which remains slightly off at 2.1.
The good news is that colour accuracy improves a lot with calibration, to an excellent 1.12 average deviation. This is close to the best we have seen.
Overall, performance is a very mixed bag. You can clearly get excellent colour accuracy from this monitor, but you need calibration to get it, and brightness and colour uniformity are both a bit suspect. You do get a useful range of options from the presets, however, and this screen hits its promised brightness and contrast (the Spyder always tends to under-report contrast).
After testing and calibrating the screen, we tried a few professional tasks such as image editing with Photoshop and video editing with Adobe Premiere Pro CC 2019. As with other 4K screens this size we've tested, the desktop real estate and detail were most enjoyable, and as we were doing this after calibration, the colour accuracy was a welcome reassurance. We also tried a few rounds of CS:GO, which were fine but the lack of a high refresh was noticeable.
The Philips Brilliance 329P9H is a screen with some excellent features, but also some downsides. The USB-C docking facility using just a single cable will really appeal to road warriors who want the most convenient experience of hooking up their notebook when they are at their desk. You can also get excellent colour accuracy if you calibrate the screen, and the range of physical adjustment is about the best we've seen. Add in the four-port USB hub, Ethernet, webcam, and speakers and you have a comprehensive business option.
But it is a shame that colour accuracy is merely mediocre without calibration, and both the brightness and colour uniformity are disappointing for a screen of this calibre in other respects.
The shortcomings of the 329P9H could be forgiven if it wasn't for the big elephant in the room – the price. A couple of years ago, paying over a thousand quid for a 4K monitor would have seemed par for the course. But with the Iiyama ProLite XB3288UHSU-B1 offering the same screen size and resolution for £400, you really have to need the additional features, particularly the USB-C docking, to make the extra £600 worthwhile. If you do hanker for this feature in a top-end 4K screen, however, the Philips Brilliance 329P9H is worth considering.
The Philips Brilliance 329P9H is available from Box for £1,025.75.
EDIT: 19th August 11.25 AM – Philips informed us that the price has been dropped to £799.99 and by using Price Spy we can see the price is dropping with many dealers. £800 is a much better value for money proposition for this screen.
Pros:
4K resolution on 31.5in screen.
Excellent colour accuracy – if you calibrate.
USB-C docking including power, video and LAN.
Very adjustable.
Built-in webcam.
USB 3.1 hub.
Built-in speakers.
Cons:
Out-of-box colour accuracy merely mediocre.
Disappointing brightness and colour uniformity..
KitGuru says: The Philips Brilliance 329P9H has some great features, including one-cable USB-C docking, and is capable of great colour accuracy. With the recent £200+ price drop it is definitely now a WORTH BUYING product.