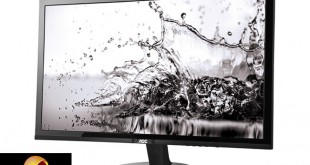 The AOC Q2778VQE is a 27-inch 16:9 monitor with a WQHD (2,560 x 1,440) TN (twisted nematic) display and a refresh time of just 1ms, making it a good choice for gamers. It retails for a reasonable £285, but can be found for slightly less at many online vendors. Although there's plenty of competition at this mid-range price point, with ultra-wide 21:9 screens, IPS panels and so on, there are fewer low-latency 27-inch displays – making the Q2778VQE a relatively unique prospect for gamers.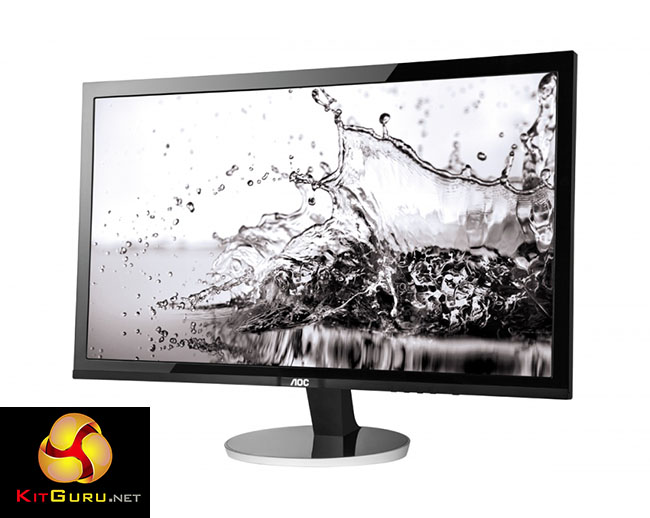 The AOC Q2778VQE is a display that sits somewhere between entry level and mid range in terms of its price, picture quality and array of features.
The use of a TN panel means slightly worse viewing angles than you find on most IPS screens. But modern TN panels don't deserve the bad reputation they have, and with the Q2778VQE's viewing angles rated at 170 degrees horizontal and 160 degrees vertical, it's good enough to avoid ruining the image quality.
The use of TN technology allows for a 1ms refresh time, which beats IPS screens and therefore avoids serious ghosting effects when objects are moving about quickly on the screen.
Great picture quality and a low refresh rate could make the Q2778VQE a good choice for gamers.
27-inch panel
Experience a new level of sharpness with this large 68.5 cm (27") monitor.
WQHD resolution
The Q2778VQE utilises a state-of-the-art TN panel with the stunning WQHD resolution of 2560 x 1440 pixels.
Full input range
With its D-Sub, DVI-D, HDMI and DisplayPort connectors, this energy-efficient display offers you a multitude of applications, delivering exceptionally crisp and vivid images for even the highest demands.
Tilt and swivel
Benefit further from flexibility tilt and swivel function.
Power frugal
The Q2778VQE comes in a glossy black design and features eco-friendly LED-backlights. It fulfills sustainability certificates such as Energy Star 6.0, TCO 6.0 and EPEAT Silver.