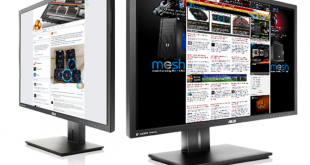 KitGuru was one of the first websites to regularly start using an Ultra HD 4K monitor in graphics card reviews, mid 2013. We adopted the wallet sapping Asus PQ321QE and have been mighty impressed with the gorgeous IGZO display. PQ321QE prices have dropped from £3,000 to £2,400 recently, but the price is still prohibitive for a massive audience. Enter the new Asus PB287Q model offering 10,000,000:1 contrast ratio, 1ms response time, on board speakers, and a 60hz refresh. At £599.99 inc vat, is this the new Ultra HD 4K screen that should make your final shortlist?
As graphics cards become more powerful the move to higher resolutions makes sense – after all, there is no point selecting the highest image quality settings at 1080p while pushing 200 frames per second. It is true that to get smooth frame rates in many games at 3,840 x 2,160 you will need at least a GTX780/Ti or R9 290/x graphics card. We are pretty confident that within 2 years time, even a mid range gaming card will be able to handle Ultra HD 4K gaming with ease.
The Asus PQ321QE is one of the finest monitors I have used, and at £2,400 it really should be. Colour reproduction is impeccable, viewing angles are wide and panel linearity is first rate. The £599 Asus PB287Q is obviously not designed to tackle the same demanding audience – aimed more at the general user, or gamer who wants to improve the visual quality of his or her experience.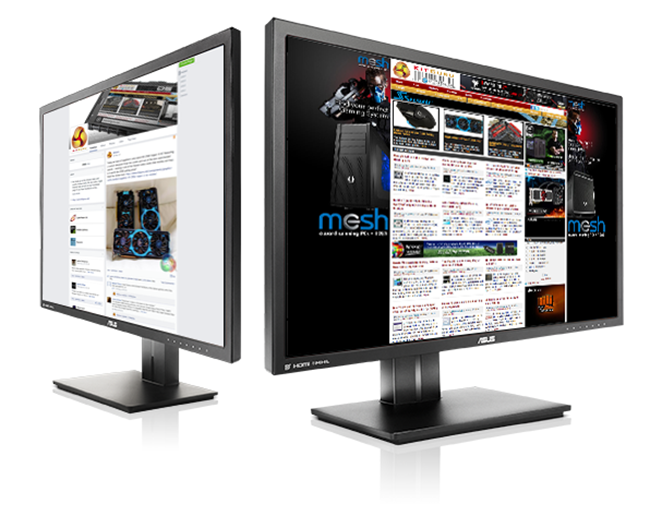 The Asus PB287Q runs natively at 3,840×2,160 resolution and has a 157 pixels per inch display. It is capable of displaying 1.07 billion colours in 10 bit – to help improve the colour gradations. It is rated at a 1ms (GTG) response time. It supports DisplayPort 1.2 to offer refresh rates at up to 60hz and has two HDMI ports, one of which supports MHL.

Asus PB287Q overview:
Panel Size: Wide Screen 28″(71.12cm) 16:9
True Resolution : 3840×2160 at 60Hz (DisplayPort) ,3840×2160 at 30Hz (HDMI)
Pixel Pitch : 0.16mm
Brightness(Max) : 300 cd/m2
ASUS Smart Contrast Ratio (ASCR) : 100000000:1
Viewing Angle (CR≧10) : 170°(H)/160°(V)
Response Time : 1ms (Gray to Gray)
Display Colors : 1073.7M (10bit)
LCD ZBD Warranty : Yes